This AI engine only needs a whiff of your breath to detect illness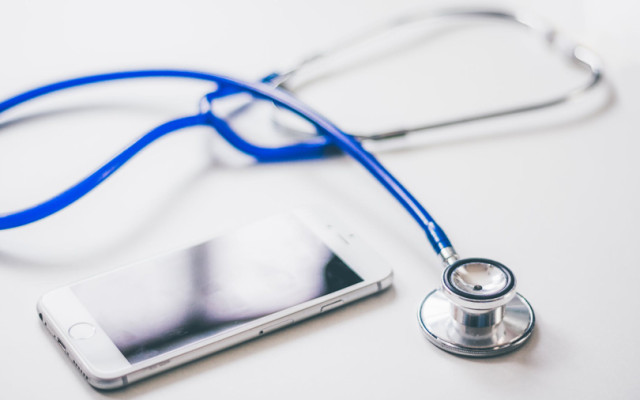 Researchers at a British university are working on an artificial intelligence (AI) engine that can diagnose illness simply by smelling the breath of a person.
Andrea Soltoggio, a member of the data science team at Loughborough University, said the engine is being taught how to identify a range of illness-revealing substances that humans might exhale.
"Compared to that of animals, the human sense of smell is far less developed and certainly not used to carry out daily activities. For this reason, humans aren't particularly aware of the richness of information that can be transmitted through the air, and can be perceived by a highly sensitive olfactory system. AI may be about to change that," Soltoggio wrote in an article for online publication Smithsonian.com.
Soltoggio said that as part of the AI project, the team was working on building an AI interface that could look for data of chemical compounds in human breath, similar to the model of gas-chromatography spectrometers that are capable of identifying molecules of organic compounds.
The researcher wrote that they were training the AI via deep learning by creating a data set from human breath. Data was collected by doctors, nurses and other staff at the Edinburgh Cancer Centre from patients undergoing treatment.
"The samples were then analysed by two teams of chemists and computer scientists," Soltoggio said, adding that once the compounds were identified, the data set was run through deep learning networks till the AI engine could identify specific patterns and compounds.
The team has thus far carried out an initial study on aldehydes - organic compounds that are believed to be associated with human illnesses. The study showed that computers running the AI engine took minutes to come to a conclusion in contrast to a human who took hours.
"Effectively, AI is making the whole process cheaper – but above all it is making it more reliable. Even more interestingly, this intelligent software acquires knowledge and improves over time as it analyses more samples. As a result, the method is not restricted to any particular substance," she wrote.
She added that by using this technique, deep learning systems can be trained to detect small amounts of volatile compounds with potentially wide applications in medicine, forensics, environmental analysis and elsewhere.
But despite the technological advances, Soltoggio made it clear that the AI engine was being developed as an assistive tool and not with the intention of replacing medical practitioners altogether.
Comment(s)