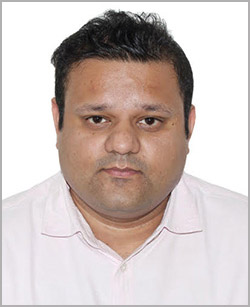 One of the arguments in favour of protectionism in the Indian e-commerce industry is that China protected its consumer internet companies from foreign players, thereby helping them grow and become dominant. But this is far from the truth when it comes to Chinese e-commerce.
Jack Ma-led Alibaba went head-to-head against eBay China and defeated it. Alibaba today generates $40 billion in annual revenue and has $520 billion in market capitalisation. But back in 2002, it was just a three-year-old startup that had raised a total of $55 million from Goldman Sachs, SoftBank and Fidelity.
So how did a small Chinese upstart led by a former English teacher defeat a publicly-listed global giant led by a Harvard MBA graduate and backed up the best talent and resources money can buy? This is a true David versus Goliath story.
Strategy gone wrong
eBay entered the Chinese market in 2002. At the time, it was already processing $15 billion worth of gross merchandise through its platform and earning over $1 billion in net revenues per year.
In 2002, eBay made a $30 million investment to acquire 33% of Eachnet, a Chinese customer-to-customer (C2C) marketplace, to "gain a foothold in one of the world's fastest growing Internet markets".
Eachnet had been started only three years earlier by Bo Shao and Haiyin Tan, two US-educated Chinese entrepreneurs. Bo Shao had worked at Boston Consulting Group. Both were MBAs from Harvard Business School.
By 2002, Eachnet had 3.5 million registered users and a variety of items across categories such as apparel, electronics and real estate were already being traded on the platform. It already owned 95% of the Chinese online C2C market.
Meg Whitman, president and chief executive of eBay Inc. at the time, said: "Over the next three to four years, China's e-commerce revenue is projected to grow nearly twelvefold to more than $16 billion. Together with EachNet, eBay will be well positioned to help develop this emerging market and benefit from its growth long term."
In 2003, eBay bought the rest of Eachnet. However by late-2006, eBay had shut down its China operations. The same Meg Whitman who had once proclaimed that "share of e-commerce in China is likely to be the defining measure of success on the net," had decided to reverse her strategy in a growing market.
eBay's entry and swift exit from the hyper-growth Chinese market coincided with massive rise in internet users in the country from 80 million in 2003 to 138 million in 2006, according to Internet Live Stats.
For Indian entrepreneurs, there are several lessons to be learned from the Alibaba-eBay episode.
Prepare for a world war, not a local rebellion
In Crocodile in the Yangtze, a documentary on Jack Ma's life and Alibaba, there is a clipping from 1999 when Ma got 18 friends together to start Alibaba in his apartment.
"Our competitors are not in China but in America's Silicon Valley. So first we should position Alibaba as a global website," Ma says.
From the very beginning, Ma was trying to build a site that could compete with the best of the Valley's tech giants. He did not expect his competition to remain local and China based. He benchmarked Alibaba against the best.
Secure the home base first
In Jack Ma's words:"eBay is a shark in the ocean. We are a crocodile in the Yangtze river. If we fight in the ocean we will lose. But if we fight in the river, we will win."
Alibaba did not try to compete with eBay in the international markets but instead remained focused on its home turf. Ma recognised that even though eBay was entering as a C2C marketplace and Alibaba had a business-to-business (B2B) play, eBay would soon compete with Alibaba directly as small business suppliers acted very much like consumers.
He also recognised that offence was the best defence. So he got a secret team to work on Taobao, Alibaba's C2C marketplace. Taobao means "digging for treasure" and it was launched free of charge for individuals, buying and selling everything from cosmetics to real estate.
First user base then monetisation
Instead of charging its customers, Alibaba announced that Taobao would remain free for three years. This enabled it to garner a large user base. Once it had the user base in place, it decided to charge for premium listings as opposed to charging commission. Transactions are hard to track and much like their Indian brethren, Chinese buyers and sellers preferred speaking offline before consummating a transaction.
Localisation wins over global templates
In Alibaba's World, Porter Erisman describes how eBay pivoted Eachnet away from the local features that included some flashy graphics and banners which seemed unpleasant to the Valley-based designers. But as it turned out, eBay's staid and manicured website design did not strike a chord with the audience.
eBay forced Eachnet power users to switch to a new login if their username was already in use outside China. Losing accumulated points, reviews and status that comes with having sold in the past was a big blow for users. They turned away and flocked to TaoBao in droves as it seemed more attuned to their tastes with its young, jazzy graphics and personable style.
TaoBao also realised early on that an auction model would not work in China. Instead, a simple storefront was the way to go. TaoBao provided phone-based customer support which Eachnet did not. While eBay's PayPal only allowed for direct payments, Alibaba built Alipay with an escrow mechanism to ensure that users had pay only after they had received the promised goods.
Leverage other brands, advertise intelligently
Realising that it could not match eBay's marketing machine dollar for dollar, Alibaba piggy-backed off the significant media interest in eBay. They directly attacked eBay's model and said it would not work in China.
eBay responded that "free is not a business model" and engaged in a war of words with Alibaba, which ended up generating a lot of free publicity for TaoBao. Moreover, eBay China eventually made its own platform free. By then, TaoBao had already announced another three years of free services.
While eBay signed exclusive advertising rights with major online Chinese portals such as Sina and Sohu, Alibaba realised that their customers were not online. It instead advertised on television and other offline channels.
Count on your competitor's weaknesses
Since eBay was a public company and had already pumped $280 million into the China market, it came under intense investor pressure to show results and profits. Public market investors, often not understanding the dynamics of the nascent Chinese market, could not remain patient.
By March 2006, eBay China had dropped to under 29% market share while Taobao had garnered 67% share. Alibaba had also solidified its financial position with a $1 billion investment from Yahoo and a merger with Yahoo China.
Finally, eBay shut down its China operations in late-2006 and entered into a joint venture with Tom Online. Ina Steiner the editor of AuctionBytes summed it up well: "eBay failed to understand the Chinese marketplace and culture..."
Learnings for Indian startups
In India, across segments, local startups are facing the daunting challenge of competing with better-funded global rivals who often seem to be better positioned to win in the market with their financial might.
Asking for protection against competition is a self-defeating move as it hinders innovation to compete with the global best and is retrograde from an economic perspective.
Moreover, it is at odds with the vision for a 21st century Indian economy without shackles that features ease of doing business, automatic foreign direct investment (FDI) approvals and privatisation. Asking for protection against foreign competitors is also a slippery slope because what defines "foreign" is unclear.
With foreign entities holding majority stake in Indian companies, it is difficult to say where the line could be drawn. Is Flipkart no longer Indian? Instead, the focus of Indian startup founders should be on leveraging their advantage of being closer to the local consumer and understanding the market. Instead of a "one size fits all" approach, customisation for the Indian market could work better while ensuring that the model could be scaled in other emerging markets.
Aish Sinha is a former investment banker, an advisor in the technology sector and currently works as a strategy professional in the telecom industry. The views and ideas expressed are personal.
---