Bridging the IoT platform and services gap, says Aeris India president Bhatnagar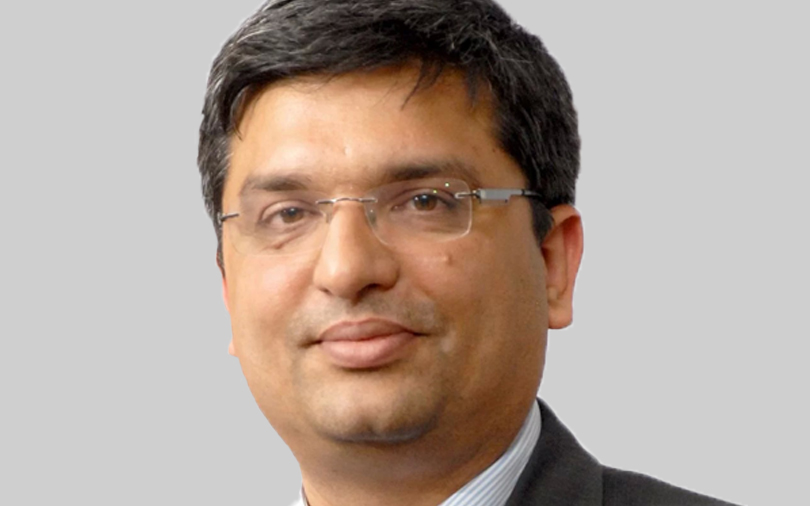 Aeris Communications Inc., a Santa Clara, US-based Internet of Things services and connectivity solutions company, last month launched its Aeris Mobility Platform, a cloud-based software solution that provides critical building blocks for enterprise IoT. In an interaction with TechCircle, Aeris India president Rishi Mohan Bhatnagar says the company is filling the IoT solutions gap in the country by providing connectivity management platform, cloud-based enablement services and analytics to enterprises. Edited excerpts:
What has been Aeris' business approach and strategy in India?
Aeris India was set up in 2016. We realised that business opportunities are going to be enormous. The government of India has announced plans to create a $15 billion IoT market over the next five years, which will account for 5-6% of the global IoT market.

We took the opportunity to identify that India didn't have a true end-to-end IoT solution for enterprises. We planned to fill the gap so that enterprises could start IoT deployment faster with minimal investment.
In India, we partnered with device makers and telecom service providers to launch the full stack of services. What we offer is a platform that can offer connectivity management, application enabling, analytics, service enabling and IoT marketplace for connectivity.
Why did you look at telecom companies and device manufacturers?

For a total stack of deployment of IoT services, there are three layers required – devices, connectivity and management, and network for transmission of data. We are the middle layer that combines the first and the last layer.
We looked at telecom companies because we were new in India and we wanted to ride on their customers, too, to get more businesses. Our first partner was Aircel. But as Aircel was shutting down, we tied up with BSNL (Bharat Sanchar Nigam Ltd). In fact, we still are in business with customers whom we acquired via Aircel.
The device manufacturers are important, too, because they produce radio modules, which are necessary for transmission of data. We also work with machine-to-machine (M2M) SIM manufacturers.

Could you describe your product offerings? Are they different from those of some startups?
Some startups are offering piece-meal solutions. We offer end-to-end services that can fit the bill for most companies and also help them take the use-cases forward or customise them. Our portfolio includes two categories – solutions and connectivity services.
Within the solutions brackets, we offer Aeris Mobility Platform, telematics, healthcare and automotive services. Under connectivity services, we have products such as AerPort, AerCloud and AerVoyance.

What is Aeris Mobility Platform?
The AMP is a cloud-based software solution for connecting to and managing the connected features of IoT devices. Built using a micro-services architecture, AMP comprises an extensive set of software services, packaged as Granular Entity Modules, which are functional building blocks that can be put together in a multitude of configurations to create application-specific variations.
In the real world, complexity comes from a variety of sources, including hardware variations, the total number of services, lots of data, wireless carriers, security requirements, customer needs, compliance and regulations, and a whole slew of additional items to address.

AMP was designed for speed, agility, flexibility, scalability and security. It is ideal for businesses that offer a large number of services, to diverse customers, with a variety of hardware options.
Could you describe connectivity solutions?
I spoke about AerPort, AerCloud and AerVoyance. AerPort is a connectivity management platform that provides a single interface to manage and monitor usage across all deployed devices, regardless of the carrier network. This visibility and control cuts the cost of operations by half.

Using AerPort benefits enterprises. One can identify problematic devices, resolve connectivity issues, control costs through the supply chain and can integrate existing deployments with another cellular network via the platform. AerPort offers remote diagnosis, single dashboard and proactive identification of usage and billing issues.
AerCloud is an application-enabling platform that lets the customer prototype develop and launch M2M or IoT applications. It also helps the enterprise tackle issues of data collection as well as management, and offers analytics.
The AerVoyance platform offers IoT/M2M analytics in the form of a visual presentation. The challenge today is that there are lots of data coming in from devices or sensors. Enterprises need a smart solution to make sense of the data. AerVoyance can address challenges of gaining insights into operations.
What sectors and companies is Aeris India working with? What other solutions does it offer?
We are working in multiple sectors and with multiple companies. While we started our journey in the automotive sector, we have moved to social, fin-tech and state projects.
In terms of our AMP platform, we are doing a lot of work on connected vehicles. Maruti Suzuki, Honda Cars India and Mitsubishi Motors are part of our clientele. We can offer use cases for vehicle-fleet management and for car sharing.
In fact, insurance is one sector where AMP makes a lot of sense due to shifting risk models, diverse customers and changing business models. Another offering is finance for asset security, by tracking and monitoring asset location and offering remote immobilisation as a service.
We are also working with bike and truck companies for multiple use cases. Imagine if we can offer an IoT service on bikes that lets parents know the riding patterns of a young individual. At Aeris, we are also working with aircraft companies to help them monitor airframe checks before flight. Our service helps reduce the time needed to conduct the check.
We are also working with state governments and several public sector undertakings but I can't disclose names as we are under non-disclosure agreements. We operate in the utility space as well. One of the key areas we are working on is power and power consumption. We are involved in a project in Uttar Pradesh.
We are also working on soil monitoring, water monitoring and blood monitoring projects. Our latest social project is Impact. It's one of our bigger projects. Under this project, we are using IoT via an e-rickshaw to deliver social outcomes in a sustainable manner in rural areas.
---