Why the funding drought for Indian startups is far from over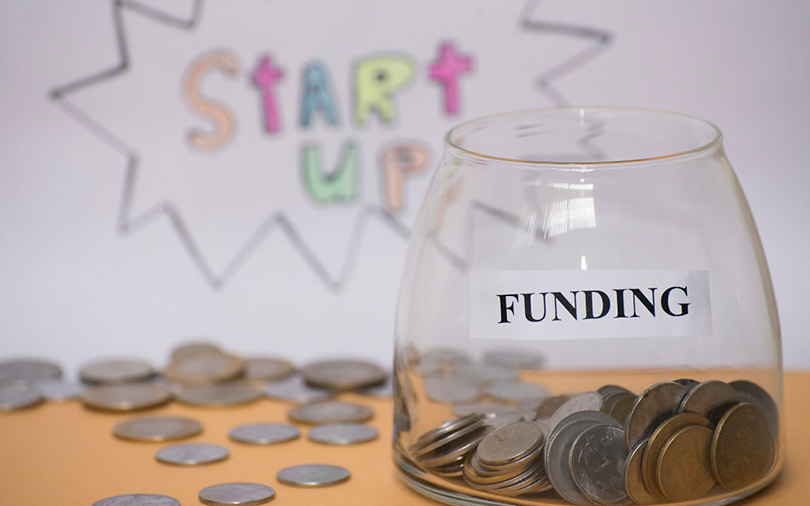 The funding crunch in the Indian startup ecosystem shows no sign of abating as angel and venture capital investments in the first half of 2018 declined 27% year-on-year, for the second consecutive year.
The number of deals in the early- and growth-stage segments fell to 394 in the first six months of this year (H1) against 545 in the same period last year, according to VCCEdge, the data and analytics platform of News Corp VCCircle. The year 2017 also witnessed a similar slump when the deal volume reduced 27% from 753 in 2016.
However, though the number of startups that received funding dropped, investors cut them larger cheques. The value of investments rose 14.7% to $2.1 billion in the first half of this year from $1.83 billion last year.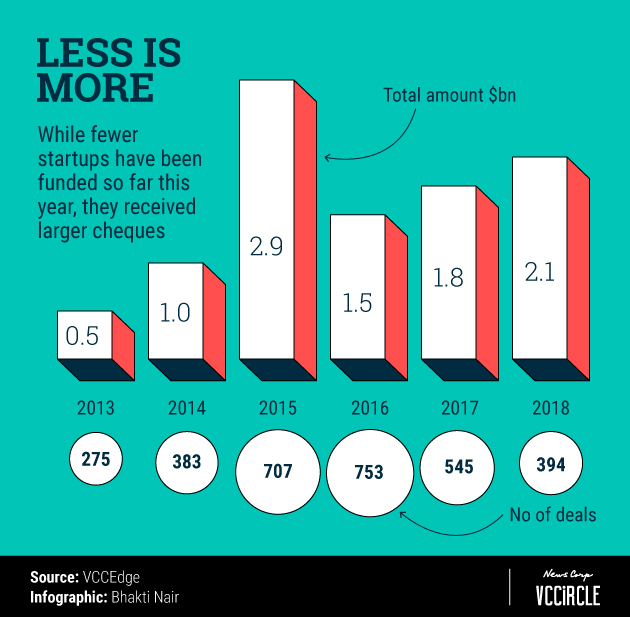 Startup funding saw a drastic fall in early 2016, when deal values fell to $1.53 billion from $2.86 billion in 2015, when investments were at their peak. The first half of 2015 saw 707 deals valued at $2.86 billion against 383 deals worth Rs 992 million in 2014.
Earlier this month, VCCircle reported that angel/seed deals between January and May 2018 fell 33% to 175 as compared to 261 transactions for the same period in 2017, data from VCCEdge revealed.

Analysts that TechCircle had spoken to at that time said that the angel tax controversy could be one of the reasons for the funding slowdown.
The startup community has struggled with the angel tax law, having been issued notices for raising funds from friends, family, and angel networks not registered with the markets regulator or as Alternative Investment Funds (AIFs) and if the infusion is higher than the company's fair market value.
It's not just startups deals, but also venture investments that have decreased. VCCEdge data shows that venture capital firms made 124 deals between January and May this year versus 184 in the same period last year. Similar to startup investments, the value of VC deals too increased but only slightly, from $1.36 billion in early 2017 to $1.47 billion in H1 2018.

Fewer Series A cheques were also handed out in the first five months of 2018—47 versus 77 in the same period last year.
Late-stage dealmaking too saw a dip in volume and value. Only 10 deals were struck between January and May this year versus 20 last year, and deal value fell to $313.7 million from $533.69 million.
However, mid-stage dealmaking offset the funding crunch seen at the earlier and later stages. Between January and May 2018, VCs poured in about $868.74 million into companies at the Series B and C stages, which was up from $508.71 million in the same period last year. Mid-stage deal volume increased marginally to 56 in January-May versus 53 in the same period last year.

According to Mayank Singh, partner at legal firm Khaitan & Co., the stability in the mid-stage deal trend could be because funds prefer to invest in businesses once they have achieved scale and reach a certain level of stability.
---