With GigaFiber, can Reliance Jio conquer the entire broadband, TV ecosystem?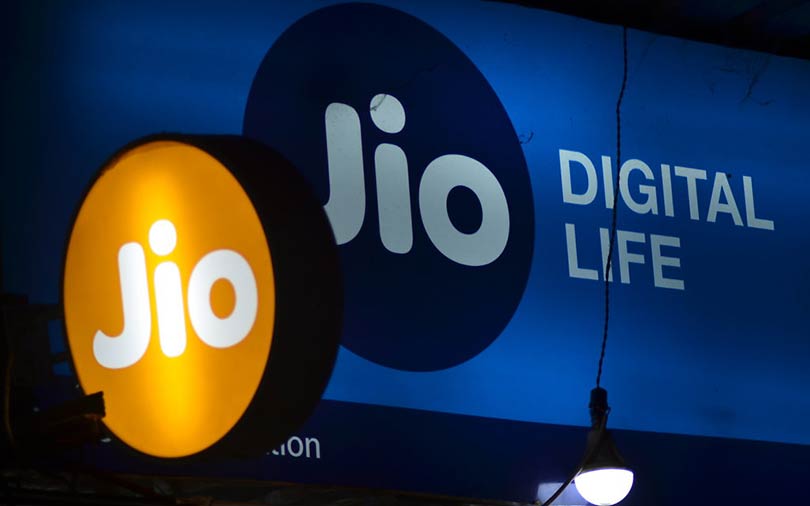 Earlier this month, Mukesh Ambani took the stage at Reliance Industries' annual general meeting to announce the impending launch of Jio GigaFiber, a fiber-based broadband service.
On the face of it, India's richest person has set his sights on revolutionising the fixed-line broadband sector where, according to a PwC report, penetration is just 3.2% and predominantly focused on urban areas. But broadband is just a buzzword - Jio GigaFiber is in fact an all-encompassing vision.
"Jio is targeting an end-to-end service," says Sanchit Vir Gogia, chief analyst at Greyhound Research. He says connectivity, content, payments and e-commerce are all part of Jio's plan with GigaFiber.

And based on developments over the past couple of years, it's apparent that Jio laid the groundwork before laying the broadband cables.
Two years ago, Reliance Jio's formally launched its cellular services and disrupted the market in a trice. Its free voice calling, low data tariffs, the launch of an 'effectively free' phone and a bevy of entertainment offerings brought rival operators to their knees.
Jio's rapid growth triggered a wave of consolidation, with Vodafone India and Idea Cellular deciding to merge while market leader Airtel posted its first loss in more than a decade.

GigaFiber, to be launched next month, is the next phase of Jio's quest for domination. Ambani said Jio has already invested Rs 2.5 lakh crore in building infrastructure to expand its services across 1,100 cities.
Apart from providing broadband at speeds of 1 GB per second, Ambani said Jio's new service will aim to provide TV streaming services in 4K resolution, along with gaming, virtual reality content, movies and music, and smart home solutions among other offerings.
Ambani's words had an instant impact on the stock market, with the share prices of TV and broadband players such as Hathway and DEN Networks recording double-digit declines.

But they weren't the only ones anxious about another potential disruption. Given the bouquet of services Jio plans to offer, everyone from direct-to-home (DTH) service providers to cable operators to content publishers such as Amazon, Hotstar and Netflix stand to be affected.
So far, these have all been independent sectors with separate players and limited overlaps. Jio hasn't revealed details about pricing of GigaFiber yet and didn't directly address any queries for this article, but Counterpoint Research senior analyst Hanish Bhatia says disruption is a given. So with one fell swoop, Jio could possibly become the largest player in all these segments.
And it's a massive industry. According to a report jointly published by industry lobby FICCI and research firm EY, the Indian media and entertainment sector was a $22.7 billion industry in 2017 and is expected to cross $31 billion by 2020.

In the build-up to the launch of GigaFiber, Reliance has been steadily stitching up partnerships while continuing to grow its Jio subscriber base - which has now crossed the 200-million mark. For instance, Reliance said in March that it would merge its music streaming service JioMusic with rival Saavn.
Jio has also laid the ground for its foray into content and distribution. It already offers a wide array of content via Network18. It runs a JioCinema app and earlier this year Jio signed a partnership with subscription-based video platform AltBalaji.
Soon after that, Reliance and Eros India had agreed to jointly produce content and will equally invest up to about Rs 1,000 crore ($150 million) to produce and acquire Indian films and digital originals in various languages. A month before that, Reliance Jio and Eros Now—the over-the-top platform of Eros—formed a content partnership.

​​Distribution channel
Distribution looks set to be key to GigaFiber's strategy. Industry estimates indicate that India has around 180 million homes with TV. This number is split between traditional cable connections, DTH and broadband.
The EY-FICCI report suggests that with the proliferation of digital infrastructure, mass consumers will more than double from around 200 million in 2017 to over 500 million in 2020. In addition, OTT and paid TV subscribers will more than triple to 20 million by 2020.

Bharti Airtel, which offers DTH, broadband and content services , didn't directly address the imminent launch of Jio GigaFiber but said that it already offers fiber-to-the-home (FTTH) services, launched in April, which delivers speeds up to 300 MB per second.
"Fixed broadband continues to be the preferred in-home mode for customers to consume online digital content and the average usage per home is growing at a breakneck speed," said George Mathen, chief executive officer-homes at Bharti Airtel.
Pavel Naiya, a senior research analyst at Counterpoint Research, points out that Jio its planning to capture entire households with GigaFiber – a strategy that Airtel has been executing to a certain extent. The difference is that while Jio is offering a combined service, Airtel offers DTH and broadband services separately. In addition, it caters to less than 100 cities.
Other leading players such as DishTV, which recently acquired Videocon d2H, and Tata Sky both declined to comment.
Meanwhile, the one-stop shop nature of GigaFiber is also likely to affect sales of digital media devices such as Chromecast, Amazon Fire TV Stick and Airtel's internet set-top boxes as Jio could become almost the sole distributor of content.
Content play
As mentioned earlier, there are more pieces in the puzzle with content publishers and on-demand video platforms are also in the fray. The OTT sector is still maturing but looks set to get disrupted already.
According to data from Deloitte, which was cited Variety magazine, the Indian OTT video market is expected to double to $219 million by the end of 2020.
Counterpoint's Bhatia expects content providers to get a boost.
"GigaFiber will open an array of opportunities through the content consumption layers, starting from hardware manufacturers, production houses, distributors and aggregators," he said.
While both Amazon Prime Video and Netflix declined to comment, on-demand video platform nexGTV's chief operating officer Abhesh Verma agreed with Bhatia.
"The expansion of broadband services in India via Jio GigaFiber is going to enhance both internet penetration as well as speed, which will be a positive change for all over-the-top players," said Verma. "And this is despite Jio having its own OTT offerings, which will be counterbalanced by the strict net neutrality rules recently approved by the telecom regulator."
As mentioned earlier, Jio already has a partnership with Eros for publishing content as well as OTT.
"This will mark a new era for OTT players to not just produce content in greater quantities but also a great quality to cater to the larger for consuming entertainment," said Ali Hussien, chief operating officer of Eros Digital.
Airtel seems to have a headstart on this front. The telecom service provider already has strategic partnerships with OTT players such as Amazon Prime Video, Netflix, AltBalaji and Hotstar for providing content via its Internet set-top box that it launched last year.
So despite Jio's track record of disruption, can it achieve similar success with GigaFiber? Industry experts are a tad skeptical.
Greyhounds' Gogia said he was "cautiously optimistic" about GigaFiber's prospects given the the scale and financial muscle Jio brings to the table.
But CommFirst India director said Mahesh Uppal said that though Jio has undertaken considerable groundwork so far, laying down cables throughout the country will not be an easy task.
"It will be expensive and there will be regulatory and other hurdles. This means that chances of immediate success and impact are not as strong as the market sentiment," he said.
---