IBM Cloud's Amit Kumar on why its customers are bullish about hybrid cloud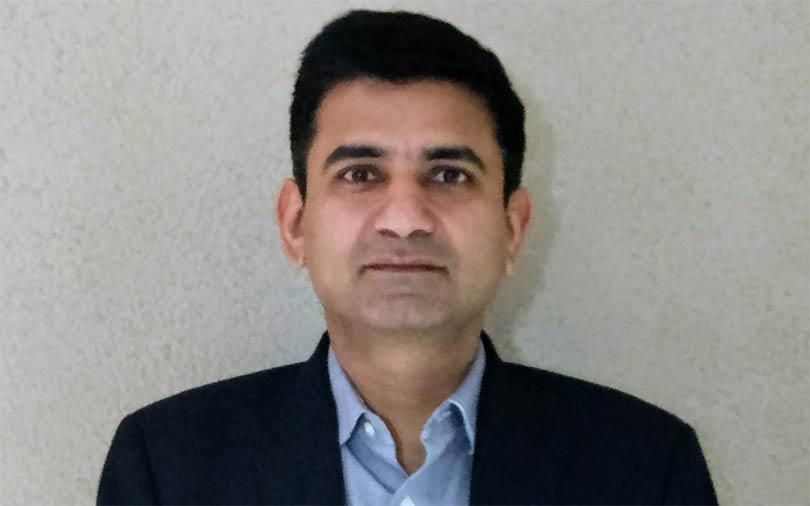 Global technology giant International Business Machines Corp, or IBM, is rediscovering itself in the new age of cloud and artificial intelligence despite seeing its revenues fall for more than six years.
Today, it is among the top five cloud companies globally that combine the strength of a product, platform and service, all rolled into one. Its cloud AI platform Watson has acquired hundreds of customers globally, while its Internet of Things (IoT) platform is gaining traction among manufacturing customers.
For 2017, IBM's cloud business clocked in revenues of $17 billion, which is a 24% increase year-on-year, making it one the firm's fastest growing divisions.

Amit Kumar, who heads IBM's cloud business for India and South Asia, talks to TechCircle about what differentiates the company from its competitors. He also elaborates about why banking continues to be the driver of AI and cloud amid rapid transformation. Edited excerpts:
Could you tell us how different IBM's approach to cloud is as compared to Amazon, Google or Microsoft?
For us, the cloud is a mix of a few things. It includes our public and hybrid cloud. It also covers the data analytics and artificial intelligence business under the Watson brand. We approach the cloud from an end-to-end perspective, by looking at the public, hybrid and private domains because a lot of our enterprise customers view it like that, and that is a key differentiator for us.

The other significant business is data and analytics, especially when we look at our clients, who get insights around data as part of the same offering.
How important is IT services for growing your cloud business?
We have two large services business: one is called Global Technology Services (GTS), which is infrastructure services, and the other is Global Business Services (GBS), which is business services. We have the unique advantage of all of this coming together for our customers. We not only sell the cloud as a platform, but the IT services on top of it, and that is what our customers look at. Hence, we become part of their cloud journey even as the technologies evolve rapidly. The ability to architect a solution with the customers even as it is being implemented (or usually the role of system integrators or the IT services companies) and evolve along with them is a unique strength that none of our competitors is able to provide.

But do IT services fall under IBM's cloud business?
Our cloud teams not only work with our internal IT services division but with other consulting partners to decide the terms of architecture and deployment support. The services teams led by GTS and GBS are different verticals under different executives. Several of our customers expect us to act like a systems integrator when they buy our cloud platform, and we connect them with the services teams. There are many scenarios when either we or our customers approach it together. Sometimes our customers might have an existing services partner or systems integrator they already work with (like Infosys or TCS), with whom they might have a long-term deal. We have outsourcing partners with whom we work with as well. These are long-term partnerships for us as well as our customers.
If a customer wants a cloud solutions provider whom they want to hold accountable for outcomes, then our services team comes in handy and becomes our unique proposition. There is a differentiation of technology and also the skin in the game.

You have been bullish on hybrid cloud. Could you tell us why?
A lot of our customers look at multi-cloud strategy. They have a mix of regulatory requirements and security concerns. But at the same time, they look at the agility of the cloud architecture. The ability of customers to look at cloud-native applications or modernising existing applications is important when running modern businesses. Private and hybrid cloud services benefit customers who want to keep their data and computing powers on-premise.
Last year, we launched Cloud Private, an integrated cloud platform for enterprise workload that could be run in a client-controlled and secure environment. It is based on open source technologies like Kubernetics and integrates operations and management along with developer services. Among all sectors, banking is trying to modernise themselves the most along with telecom.

We do digital transformation and also integrate hundreds of applications running across several platforms using our hybrid cloud. Some of our customers have saved almost 40% of their cost and reduced their time to market. You can do this in the public cloud as well, but because of regulations in some sectors like banking, they would want their own data centres and applications running on-premise.
The second part is the public cloud, for which we have partnered with VMWare and give our customers full access to its stack. This association has been successful and so we have thousands of customers on the public cloud platform.
What role has Watson played in the growth of IBM cloud?

The artificial intelligence play sits on top of our cloud platform and services business. For a lot of customers that we acquired last year, we see a significant uptake in the use cases of technologies like digital assist, expert assist and visual recognition. We see a large number of pilots and that is because IBM's narrative around Watson and AI are strong and that is not just in the public cloud, but also in the private cloud.
AI is essential for future decision making. When customers opt for IBM solutions on our cloud platform like Watson IoT, which has been chosen by a leading automaker, they select a core strength. The AI, marketing and IoT solutions add to the value of the platform. Initially, people saw the cloud as a cheap and flexible storage and compute option. It has now moved on to influencing business outcomes like faster time to market, enhanced customer experience, optimising operations or reducing operational cost. Now, those are the reasons customers come to cloud.
Which industries are seeing the fastest adoption of cloud?
We see specific use cases in different industries. IoT technology has been adopted by the manufacturing businesses. Modernisation and integration of applications are huge in the banking and financial sectors. Telecom and financial services go for private cloud, while other industries opt for public. The system integrators whom we work with are building applications and tools on top of IBM cloud. Our PaaS (platform as a service) started small but has grown quarter-on-quarter in every business we onboard.
Enterprises leave about 80% of data unused, which becomes unsearchable internal data. Can enterprises realise the benefits of harvesting that data and putting it to work?
Yes, that 80% is an interesting number that we should look at. We believe that data causes innovation. Interestingly, it is the incumbent large enterprises who have this data. So, we want our customers to extract the data and knowledge they have for better decision making. We have clear ethics on data protection and utilisation. Customer data belongs to them and they should become innovators using our data and AI technology.
This data is a huge opportunity, not a challenge. Businesses want to be innovators in gaining customers and is a business decision. Sometimes regulatory reasons don't allow this data to be taken to the cloud as in the case of banking. Such customers want that data on a private cloud behind their firewall, with all the AI functionalities and data insights. The apps need to be modernised to even read and analyse this huge data trove. Some of our competitors don't have a strong private cloud or hybrid cloud offering.
Does IBM have a local go-to-market strategy?
One theme is the partner ecosystem, like SAP, whose products we provide as part of our cloud solutions. We are building a local partner ecosystem to reach our customers. That brings choice and flexibility to our customers. We are skilling our partners and developers, which is important for growth. In some ways, these partners might be competitors too but some of them are more partners than competitors in the cloud context.
How many data centres do you have now and how many do you plan to open?
We have one in Chennai for IBM's cloud business. The location of the data centre is important. Globally, we have 60 data centres across 19 countries. It has helped us onboard several government and financial services customers. There are a large number of pilots also happening simultaneously. We have more than a thousand customers in India and the market is important for us as it is competitive but huge. A lot of investments are global in nature and have the ability to pull in those resources specific to geographies.
Watson is being tried in newer verticals like courier companies that track data automatically. Our partners are innovating Watson in new areas. The business keeps evolving and so do the investment targets. We keep evaluating all options that enhance investments in all directions.
---