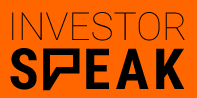 YourNest Venture Capital is a pre-Series A fund which has invested in more than 16 startups, including parenting blog Mycity4kids, advertising audit firm Proof of Performance, speech recognition software startup Uniphore Software, anti-fraud tech solutions firm Simpli5D Technologies, golf course aggregator GolfLan and online lending startup Rubique.com. Evidently, it has interests in a variety of sectors.
But increasingly, according to YourNest co-founder and managing director Sunil Goyal, the fund is seeing is more opportunities in the deep tech and artificial intelligence spaces.
Last month, it participated in the Rs 10-crore pre-Series A funding round of virtual reality startup SmartVizX.
In a chat with TechCircle, Goyal talks about its interest in futuristic tech startups, why early-stage investors need not only look at multinational firms for good exits and much more. Edited excerpts:
What is the strategy and theme for the fund this year and henceforth?
We are focussed on the pre-Series A stage. We come in ideally after consumer validation as we need a customer to speak about the product. This gives us the confidence that the technology is working and is being delivered to the customer.
On the other hand, we make Series A investments in companies that have put behind them every risk of market, team and technology. Our cheque size is usually half a million, though we are open to putting in $1 million in a good company that has gained more traction than what we expect.
Which sectors do you invest in?
For the first fund in 2012, there were far more opportunities in mobile, market aggregation and consumer internet. Now, that is shifting towards software-as-a-service and Internet of Things. We will still invest in mobile and internet companies, but a significant amount of the investment will go to deep tech that includes robotics, drone technology, etc. We look at whether the intellectual property (IP) or patents are owned by the startups.
The SaaS products have to be global and need to be sold in the global market. Freshworks or Zoho are big and successful because they sell in the global markets. We are confident about India transitioning to a successful product nation. From $57 million in 1990, India's target for IT services exports grew 100 times by 2000, though the target was to grow it ten-fold.
But unlike services, we still don't have big product companies, right?
We see a similar opportunity in the deep tech space. The products created from India in this sector will adhere to international standards. NASSCOM (National Association of Software and Services Companies) and iSPIRT (Indian Software Products Industry Round Table) have helped us establish a strong base for that with their initiatives. We see that change in the entrepreneur's mind. With a lot of government focus on product startups and the fund of funds, we see a sea change in early-stage funding. We have also gone through a learning phase. We started changing our thesis in 2014 by investing in business-to-business firms.
We see more funds investing in the B2B space and it will help us sustain the momentum and build differentiation at the global level. We see our portfolio companies raking in dollar revenues now. We will stay focused on this space and we want our companies to focus on doing one thing right. We will not do accelerators, incubators or late-stage funding even if we have a big fund size. We will only invest in 20 companies and keep enough money in reserve for follow-on investment in our portfolio companies.
Are B2B investments less risky as compared to consumer startups?
B2B has to evolve a bit more but is not less risky. It is a misconception. It is less risky only if the patents and IP that the startups hold can be transitioned into a correct business model. Around 70% of the value of the product is created by business development and potential partnerships. Even when a product is well-established, only a few are able to transition into a large successful company. If that assessment is done correctly by us, the risk goes away.
How strong is your team? How do you scout for startups?
I have experience building businesses so I have the acumen to do transactions end-to-end. The fund came into being only when Sanjay Pande shook hands with me. He is one of YourNest's founding partners who is a people person and is into leadership development. He evaluates entrepreneurs based on a list of around 65 parameters. It is an evolving list. We can never be perfect on that particular aspect. Every transaction and entrepreneur teaches you something. That insight can only come through practice. Sanjay and I got a third partner—Girish Shivani. He is a tech geek. He understands every technological development happening globally. So, we have the ability in our team to delve that deep. We also have Vivek Mansingh from Bengaluru. He is a PhD and has 20 years of experience in Silicon Valley.
Do you find enough robotics-related startups in India?
There are only a few. Very few people use the core artificial intelligence features for machines to make decisions on activities. It is very normal to use these words interchangeably. When Girish digs deeper into it, he is able to say if it is a just a chatbot solution, which is not really AI where machines will learn on their own and execute decisions for their customers.
Are these kinds of companies being acquired by larger firms? How far is India from producing firms like US-based Boston Robotics which was bought out by Google?
At this point of time, in India, one can only nurture and invest in these companies. Let me give you a beautiful example. In the first six months of this calendar year, India had the maximum number of initial public offerings in the world. Most of them were small and medium enterprises being listed in the SME exchanges. The companies which are making $6-10 million in revenues can go and list themselves and become sustainable organisations. Then why are we looking at exits only from international players?
What is YourNest's exit pipeline like?
Right now, only four companies in our portfolio are more than 4-years-old. It is a very young portfolio. Of the four, two are currently getting funded at the Series B and C levels. So, the exits will automatically take place around at that time.
This interview is part of our InvestorSpeak series in which leading angel, seed or venture investors share their insights on the startup ecosystem in India.
---