How CSS Corp is betting on AI, automation, analytics to open new revenue streams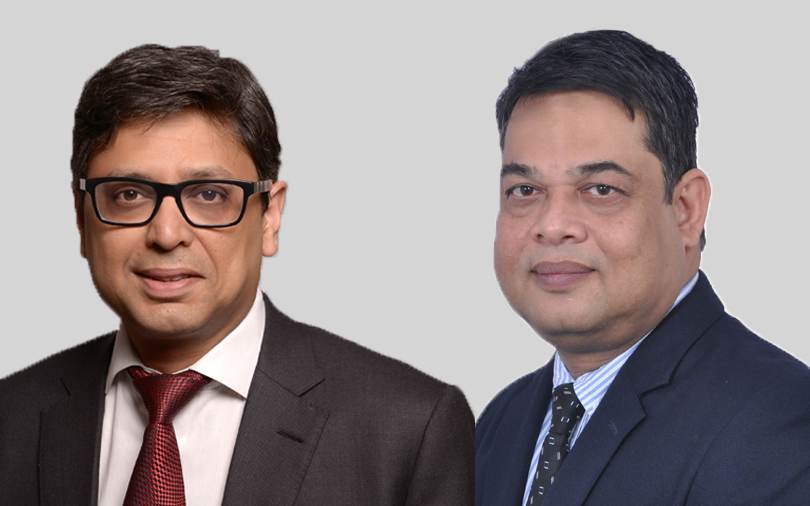 California-based IT services company CSS Corp, which has offices in Chennai and Bengaluru, has been investing in new technologies such as artificial intelligence, automation and analytics over the past few years to accelerate revenue growth. This renewed focus has helped the company, which is majority owned by Swiss private equity firm Partners Group and had hired former Infosys Ltd executive Manish Tandon as its CEO in August 2016, report an 11% growth in revenue for 2017-18 to $158 million. In a conversation with TechCircle, CSS chief delivery officer Nishikant Nigam and chief information officer Mushtaq Ahmad explain the company's initiatives in emerging technologies. Edited excerpts:
How is CSS using emerging technologies such as automation, cloud computing and analytics?
Nigam: CSS works significantly with the business-side stakeholders in an organisation who are responsible for the customer experience and revenue generation. Use of contextualised intelligence is critical in such scenarios. Adoption of emerging technologies like AI, analytics and automation can accelerate usage of contextualised intelligence.

Our digital solutions leverage automation, AI and analytics to help customers combat disruptions effectively. We are helping pharma companies in driving patient adoption for vaccinations through deep analytics and AI; helping digital marketing teams in consumer packaged goods companies with creative interventions and insights on customer behaviour; and driving predictive intelligence in managing business and IT operations.
What products and services are being offered under the aegis of these new technologies?
Nigam: In the past 20-plus months, we have invested heavily in our Innovation Labs. The Labs act as an entry point for clients to access new-age capabilities that augment customers' capabilities, find solutions to crucial business problems and drive new growth streams.

Today, it's a 70-member team with expertise in various technologies like TensorFlow, Big Data, Bigtable and Hadoop. Across our teams, you will find UX (user experience) designers, extreme programmers, Big Data engineers, AI and NLP (Natural Language Processing) experts, data scientists and as well as professionals from diverse fields like linguists, behavioural researchers and domain specialists.
The labs have developed Yodaa, a contextual AI platform for customer engagement; Contelli, an intelligent automation platform for IT operations; and Active Insights, an AI-led customer analytics solution.
What industries are you targeting for these solutions? How do these help save cost and time?

Nigam: We have carved out a niche for ourselves in select industries like technology, media and telecommunications; retail and consumer packaged goods to handle digital and managed services expectations of our customers.
For instance, CSS helped a large consumer packaged goods company to modernise its digital marketing ecosystem through adoption of digital technologies. We came up with a solution that helped the customer to launch global campaigns on the fly. The time-to-market rate was seven times faster and total cost of ownership reduced 60% through rapid adoption of cloud and automation.
Our customers in the telecommunications sector are looking for solutions to modernise and optimise their technical support operations to effectively manage customer experience.

For instance, Yodaa has helped a couple of our telecom customers reduce the cost involved to run a technical support operation by 30-40% through unified knowledge management and automation.
In a recent case, Yodaa transformed the customer experience of a company specialising in VoIP (Voice over Internet Protocol) calls from the ground up. Yodaa amplified agent capacity and efficiency to 65%, reduced the learning curve from 90 to just 15 days -- helping agents to get on the floor faster. Using its automation capabilities, Yodaa improved agent performance by 80% -- reducing and removing all redundant tasks.
How has the adoption of such technologies helped CSS boost its revenue?

Nigam: We are seeing significant acceptance of our digital services among our customers. In the past two years, large portions of our investments have been dedicated towards building digital and customer-centric solutions. These solutions are opening new revenue streams, not just for us but for our customers as well.
Our digital practice has grown significantly in the last 12 months and has opened new opportunities for us. Today, we are managing interesting analytics engagements for some of our customers that have direct impact on their revenue and customer retention.
We are helping discover new ways of doing business by leveraging new digital technologies. These kind of opportunities are usually content-driven, co-creation type opportunities, which tend to be smaller than the traditional opportunities. However, they are extremely strategic and open up channels and avenues for downstream revenue creation, both for service providers and customers, which the traditional services cannot generate.

Is there any particular initiative that encourages employees to come up with new solutions?
Nigam: To augment our efforts towards enhancing our technology competency, we launched our digital-career progression framework called Reimagine. This reorients our service lines and re-aligns the growth of our employees to meet the growing business needs.
The Reimagine framework promotes a multi-disciplinary approach towards acquiring new domain and technology skill sets. The framework includes structured learning paths around AI, automation, data science, machine learning and other topics in a logical progression.

What are the cybersecurity challenges you face as a digital IT services company?
Mushtaq Ahmad: With the rapidly evolving landscape, at times one wonders if security is only a problem of IT alone as it spans across the entire organisation. However, at CSS, we have aligned ourselves to lead and implement safeguards and tool-based protection against targeted phishing attacks, spam, ransomware and data leaks.
Another challenge (and focus) for us is to safeguard our data. There are multiple copies of data backups at offsite places (data centre, cloud), which, if not checked, may prove vulnerable. For the same, we ensure robust security protection against every access and entry point.
How has Tandon's appointment as CEO helped revenue?
Nishikant Nigam: CSS had a management rejig in August 2016, which led to the appointment of Manish Tandon, our CEO. The first goal was to arrest the sluggish growth in the company. Once that was done, there was no looking back. The revenue of the company has been showing an optimistic growth trajectory, growing at 3% quarter-on-quarter, leading to an annual double-digit growth in 2017-18.
There were some under-invested areas like sales and marketing, which have been strengthened with an increased presence in the US market, closer to our clients. We have also been able to build the Innovation Labs.
---