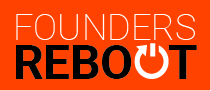 TechCircle presents Founders Reboot, a new fortnightly series in which we profile successful Indian entrepreneurs who have chosen to start from scratch again with new ventures.
In the winter of 2016, two years after Myntra's big-ticket acquisition by Flipkart, co-founder Ashutosh Lawania started to reconsider his position at the country's largest online fashion retailer. The many changes, he felt, had triggered a paradigm shift.
"The system became too large. I thought I was creating something disruptive and innovative," Lawania told TechCircle.
These misgivings made him think about what he could put his mind to next. A few chats over coffee with Prasad Kompalli, who had recently quit as Myntra's chief business officer, led to the creation of Lawania's next venture, health-tech startup mfine.
"Healthcare sounded exciting to us because there was hardly any penetration of technology that was helping patients at that time," said Lawania, adding that he had long harboured an interest in the segment.
In February last year, the duo set about building a platform that could offer professional diagnostics and check-up services by connecting patients with doctors and medical professionals - with a little help from artificial intelligence (AI).
"We thought mobile applications and AI could solve a lot of problems. We wanted consumers to get on-demand solutions, quality healthcare and benefits," said Lawania.
Last August, early-stage VC firm Stellaris Venture Partners handed mfine its first cheque - a million-dollar one - even before the platform had been launched.
That marked a quick rebound for someone who had spent a decade putting his blood, sweat and tears into building a high-profile business and then chose to start from scratch again.
At Myntra, which he started in 2007 along with Mukesh Bansal and Vineet Saxena, Lawania had juggled a number of high-stakes responsibilities including marketing, sales, and supply chain management.
On paper, the going was good. Post the acquisition in 2014, Flipkart's financial muscle had helped Myntra go from strength to strength. It even got rid of its biggest rival, Jabong, by buying the e-tailer in 2016. But behind the scenes, Lawania didn't see too many opportunities for him personally.
His gut feeling was to move on and so mfine became Lawania's third entrepreneurial outing. Before Myntra, the IIT-Kanpur graduate had founded Bytedge Solutions, a software-as-a-service (SaaS) platform that specialised in product development.
Now, his belief that emerging technologies such as AI and the spread of mobile internet can revolutionise healthcare in India is starting to pay off.
In May this year, mfine secured its Series A round of funding when it raised $4.2 million (around Rs 29 crore) from Prime Venture Partners and existing backer Stellaris.
In between those funding rounds, mfine has built an app that lets users link with doctors through live chat or video and receive prescriptions online. It uses an AI-based system to analyse various data sources.
mfine's business-to-customer (B2C) model is built around aggregating top branded hospitals to provide primary and secondary healthcare services. It charges patients a fee for consulting doctors from partner hospitals on its platform and also takes a commission from the service provider.
mfine has thus far partnered with 30 hospitals including Cloudnine and Aster in Bengaluru. With 60 employees on board, the platform hopes to cross 1 lakh consultations - it has managed 30,000 so far - and expand to five major cities by the end of this calendar year.
A few former colleagues have also joined the effort including ex-Myntra tech chief Ajit Narayanan and Arjun Choudhary, former head of growth marketing at the e-tailer.
Lawania said the firm will need to raise more money over the next two years to achieve sustainable growth. But he is confident that digital is the way forward for healthcare delivery.
"With AI coming in, a lot of capabilities in the medical field can be scaled up and quality can be enhanced too," he said.
With three ventures under his belt combined with his experience as an angel investor, Lawania says idea and execution are everything when it comes to attracting investors.
"You obviously learn from your past mistakes and past experience and you know how to put forward your story to VCs. But at the end of the day, you need to get the right business model to get the funding," he says.
---