Will Chai Point's deepening focus on tech stir up profitability?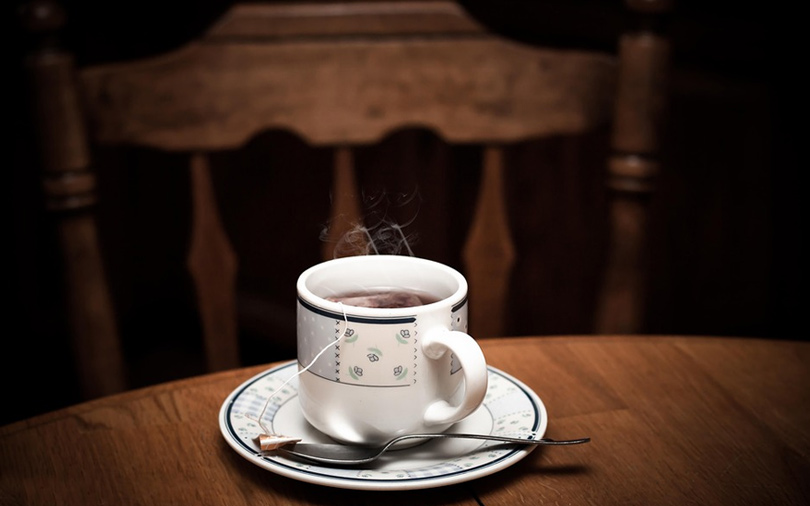 Tea retail chain Chai Point expects to hit profitability by the end of the current financial year on the back of an aggressive omnichannel strategy driven by emerging technologies such as artificial intelligence (AI) and Internet of Things (IoT), a top executive told TechCircle.
"We have been profitable at an operating level for the last five years," said Chai Point founder and chief executive officer Amuleek Singh Bijral. "By the end of this fiscal, we will be 100% profitable inclusive of our technology investments and corporate overheads."
Founded in April 2010, Bengaluru-based Chai Point started out as a brick-and-mortar tea cafe chain. It decided to adopt an omnichannel strategy in 2015 with the launch of an online delivery service, Chai-on-Call.

The following year, it began to install a proprietary tea-vending machine called BoxC in corporate offices. Bijral said that at present, 40% of Chai Point's revenue comes the 2,000 BoxC machines installed across eight cities including Delhi, Mumbai and Bengaluru.
A focus on technology has been central to this strategy. The first avatar of BoxC was a semi-automatic machine. Last October, it became an IoT-enabled, fully automatic machine that serves both tea and filter coffee, thereby posing competition in this segment to listed player Cafe Coffee Day.
The technology enables both Chai Point and its corporate clients to find out how many cups of tea have been consumed during the day. This, in turn, allows Chai Point to forecast demand more efficiently.

But that is just the front-end technology at play. At the back-end, the entire omnichannel strategy is powered by SHARK, a proprietary software platform Chai Point has developed in-house.
"SHARK collects and feeds the data [from the BoxC machines] to the app, website and is integrated with online food delivery platforms such as Zomato and Swiggy," said Bijral. "Data coming in from each channel allows our business heads to find the pattern of consumption by the number of clicks."
Chai Point also uses AI to understand consumer behaviour and get a sense of which kind of tea consumers prefer.

BoxC has helped Chai Point drive higher footprint in the large metros, its core market. It now plans to use the vending machines to enter Kolkata and Jaipur and key cities in the states of Uttar Pradesh, Gujarat and Kerala.
Also on the cards is a mobile wallet-based vending machine which would be installed at corporate offices, hospitals and airports.
In April, Bijral said more money would be invested in BoxC after Chai Point raised $20 million (Rs 131.5 crore) in a Series C round of funding led by private equity firm Paragon Partners.

The firm has thus far raised $34 million in all, with Eight Roads Ventures, DSG Consumer Partners and Saama Capital among its other investors.
Chai Point also has plans to increase its offline stores to 140 by the end of the current financial year. And while selling tea remains the company's mainstay, it is steadily also diversifying its mix of products.
For BoxC, items such as soups, cereals, tea bags are also being considered. The company has also started placing products such as loose leaf tea and packaged snacks on online stores such as BigBasket and Amazon and is exploring a similar arrangement with Flipkart and Paytm in the near future.

As Chai Point continues its expansion drive, Bijral has one eye on the firm's balance sheet.
Mountain Trail Foods Pvt. Ltd, which owns Chai Point, has yet to file its financials for 2017-18. Its losses had almost doubled to Rs 38.5 crore in 2016-17 from Rs 20.4 crore the year before that, according to its filings with the Registrar of Companies.
In an earlier interaction, Bijral had said that building an omnichannel brand meant heavy investments in supply chain, technology and operations, which consequently resulted in higher cash burn.

Bijral said these investments are now paying off.
"We are currently at a revenue run rate of about Rs 150 crore," said Bijral. While run rate does not translate into the actual revenue of the company, it helps predict future earnings.
The company's revenue had grown to Rs 56 crore in 2016-17 from Rs 36.4 crore the previous year.
Amid its efforts to turn profitable, Chai Point will have to brace for heightened competition from Chaayos, its main rival in the tea retail and online delivery segments. Earlier on Tuesday, VCCircle reported that Chaayos had raised Rs 81 crore ($11.3 million) in its Series B round of funding led by SAIF Partners.
---