Why DSG Consumer-backed Tazzobikes skid to a halt after a two-year run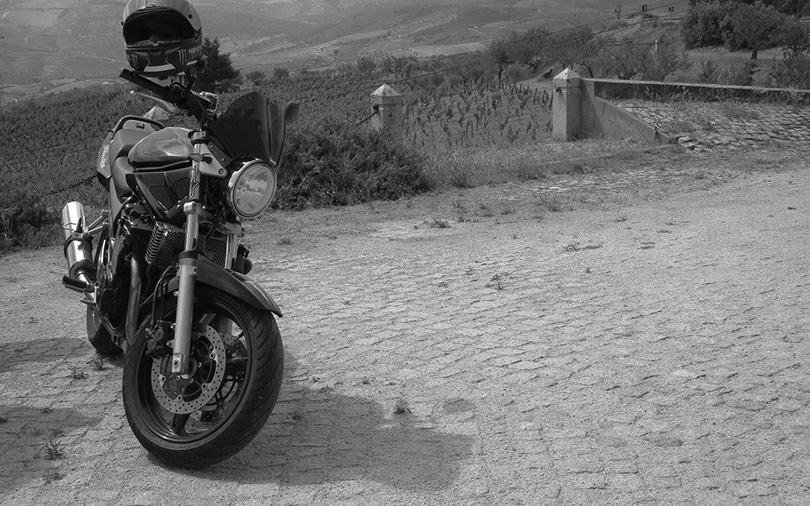 Hyderabad-based bike rental firm Tazzo Technologies Pvt. Ltd has shut down its operations less than two years since its inception in January 2016, a top company executive told TechCircle.
The company formally ceased functioning sometime in January 2018, Priyam Saraswat, co-founder of the venture, said.
Despite closing down, the startup did manage to secure venture capital investment.

In its last known funding round in October 2016, it raised $225,000 (Rs 1.5 crore back then) from DSG Consumer Partners. Prior to that, Kapil Chopra, president of The Oberoi Group, had also led an angel round into the startup.
Tazzobikes was founded by Saraswat (chief executive), Shivangi Srivastava (chief technology officer), Priyank Suthar (chief operating officer) and Vikrant Gosain.
Though Tazzobikes had a fairly good start, what roadblocks did it face on its path to growth?

Cash-intensive business
Co-founder Saraswat said that a mix of internal and external factors led to the shutdown. However, he candidly added that the capital-intensive nature of the operations and the firm's inability to raise follow-on rounds of funding were the primary reasons for winding up services.
"It was a completely new and big segment. We were trying to disrupt it and it required a large amount of capital to scale to the next level," Saraswat told TechCircle over a telephonic conversation.

Like Ola and Uber, Tazzobikes operated on a GPS-based system of charging users per minute and per kilometre. It charged upwards from Rs 5 per kilometre, which included fuel and insurance, with no additional delivery and pickup charges.
"We were trying to address all use cases that come within the ambit of urban commuting. What Ola and Uber were trying to do through cabs, we were trying to do with two-wheelers," he said, without elaborating further on the other reasons that may have led to the decision.
Saraswat has since moved on and is currently working at SoftBank-backed budget hotel chain OYO. He oversees its Chinese operations and is based out of Shenzen, China, according to his LinkedIn profile.

The other co-founders are also pursuing new stints. Srivastava is now a product manager at online food delivery firm Swiggy, Suthar leads operations for the mobile platform at second-hand goods marketplace Zefo and Gosain is heading the product division at marketing technology firm Way2Online, their LinkedIn profiles show.
Problems of scale and investor sentiment
Industry experts and observers that TechCircle spoke to said that players in this space need investors who will support them in the long-term. Also, the chief difficulty of the business model lies in scaling up.

"Agreed it is an online-first model, but the business model is operations intensive and one needs to be mindful of the scale and the management of the cash at hand to suit those scaling requirements. Things can go haywire when there is a planning mismatch. Eventually, it all boils down to how you want to run your operations," said Vivekananda Hallekere, co-founder of Bounce (earlier known as Metrobikes), which operates a dockless scooter sharing service aimed at last-mile urban connectivity.
Endorsing Saraswat's views, he added that what makes the two-wheeler urban transportation space working-capital intensive are components like fuel and equated monthly instalments associated in the inventory, where one has to adopt a hybrid model.
According to Anil Joshi, managing partner at Unicorn India Ventures, the problems that are inherent in such businesses are high customer acquisition costs matched by not-so-encouraging numbers in terms of users.

"Such ventures require deep-pocketed investors who are there in it for the long haul, which investors, at this point, probably find it unviable. But once the ground conditions become more viable, such ventures will definitely take off in a larger way," he said.
Fundamentals of the space
According to stakeholders and industry experts that TechCircle spoke to, startups can operate in this space if they focus on two fundamental and broad premises: an online venture addressing the pressing problem of last-mile urban connectivity is more likely to reap success. Secondly, as traffic and congestion increase, the number of people owning private vehicles in the metros will fall going forward.
"Online bike rentals, as a business model, work only in instances where the users are not from that city and where there is an opportunity to avail such services. In India, the customer profile of the target audience is different in the sense that the degree of private bike ownership is still high," says Joshi.
However, experts also broadly agree that the sector holds immense potential. With the right approach and innovation, it can even possibly create privately held unicorns a few years from now.
According to Joshi, new-age ventures in this space will continue to evolve their business models to solve this problem and will find a large-scale adoption for their solutions.
The sector has seen some investor interest lately.
Last month, Bounce had raised close to $12.2 million (Rs 83.6 crore) from Sequoia Capital and Accel Partners. Likewise, online scooter rental platform Vogo also raised funding from Ola, Hero Motocorp's chairman Pawan Munjal, Matrix Venture Partners and Stellaris Venture Partners among others.
"Commuting is a real problem and is definitely a bigger use case. The only way to decongest burgeoning traffic is to reduce owned vehicles on the road and through the use of public and other alternative modes of urban transport," Hallekere said.
A nascent and evolving sector
Industry experts are also broadly of the view that ventures in the sector, in their efforts to emulate the Chinese success story, have started a little ahead of their time.
Satish Meena, senior forecast analyst at research firm Forrester, says that the success of this sector in China is more due to the maturity of the market and the consumer profile of the target audience.
"Here (in India), there is a mismatch between the venture's target audience and their readiness currently. Likewise, the infrastructure of the roads too is perhaps still not developed and evolved for such ventures, in terms of parking and docking, considering the traffic and the space available in Indian metros," he added.
While there are ventures which do solve these problems based on an Uber-like model, they have not been aggressive, Meena added.
Companies such as Rapido and Baxi operate an app-based bike-hailing model, much like Ola or Uber, but for two-wheeler rides.
Unicorn Ventures' Joshi added that the lack of commensurate infrastructure to operate such business can also result in a manifold rise in logistics costs.
"In China, such solutions are largely successful as they are a decade ahead when it comes to adopting new-age technology-based solutions. One can draw a parallel with peer-to-peer lending, which is gathering steam here, while China had it for a long time now. India takes time to adopt such solutions," he added.
---