Chennai-based mid-sized private sector lender Lakshmi Vilas Bank is in the midst of introducing a new digital banking platform that will help it boost its customer relationships. The platform will integrate tools and technologies such as Internet of Things-based loan solutions, big data analytics and omnichannel customer interfaces.
Founded more than 90 years ago by a group of seven businessmen from Karur in Tamil Nadu, the bank had 569 branches and 1,040 ATMs as on 30 June 2018.
In a telephonic conversation with TechCircle, M Manikandan, senior vice president and chief information officer at Lakshmi Vilas Bank, outlined how the bank is using emerging technologies to power its next phase of digitisation. Edited excerpts: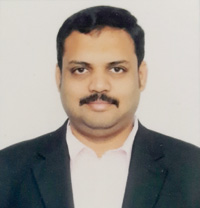 How is the bank using emerging technologies to improve customer experience and bring down customer acquisition costs? Are there any chatbots in the works?
The core banking system is undergoing a major change and will have a better vertical-based product portfolio. It will be a more structured relationship-based approach. Until now, the bank followed a product-centric approach. We are also introducing a new digital banking platform, which we have bought from Oracle. The platform will bring in a more personal centric approach and will run on a relationship-based business model. This will help us build our customer relationships.
The bank is also introducing a business intelligence application called Oracle Financial Services Analytical Application (OFSAA). This will enable us to measure and meet risk-adjusted performance objectives and help us with product analytics, customer analytics, etc. When the new core banking and digital banking platforms are implemented, the analytics will help us understand customer behaviour better and digital banking for customers would become more personalised. We will roll out these initiatives in a few months.
We have already launched a customer-relationship management solution on Microsoft. This will allow us to handle lead management and address any customer-related issues. Our overall technology application landscape is being transformed into a service oriented architecture (SOA) model, which will help us launch application programming interface (API) banking soon.
We don't have any chatbot solutions as of now but are looking to introduce them shortly.
What kind of RPA and OCR-like technologies are being run in the backend to make operations faster?
Robotic process automation (RPA) and optical character recognition (OCR) are at the implementation stage and will be rolled out soon. The bank is also exploring online account opening. If a customer produces identification details such Aadhaar etc., the authentication would take place in just seconds and the account will be opened in real time. The bank plans to integrate all channels such as ATM, NEFT, RTGS, internet and mobile banking on one platform. We plan to provide customers with an omnichannel experience. For example, if a customer undertakes a transaction via internet banking, he or she can switch to mobile banking for the same transaction.
How is the bank using big data analytics to add new customers?
There is a foundation layer being developed which is based on big data. Currently, the structural data comes from different applications like core banking, internet banking, mobile banking, etc. Over a period of time, this platform will be accelerated to a level that data from social media will also be incorporated and will be combined to form big data.
Are new technologies such as IoT or blockchain being used to offer customers loans and credit?
Not as of now, but we are looking to use IoT to provide loan solutions going ahead. Blockchain is still in the incubation stage.
Is the bank working with other payment or fin-tech companies for new modes of payment?
We currently provide all types of payment services such as unified payments interface (UPI), immediate payment service (IMPS), real time gross settlement (RTGS) national electronic funds transfer (NEFT), QR-based payments and card-less cash withdrawal. Lakshmi Vilas Bank UPAAY is the UPI application of the bank which is similar to PhonePe, BHIM, etc. We have also developed a solution to transfer money to a non-LVB customer who doesn't have a bank account with us. An LVB customer can generate a code through the mobile app, which can be sent to a non-LVB customer. That customer can withdraw cash by using any LVB ATM or instant money transfer network.
Has the bank's headcount been impacted due to the deployment of new technologies?
Because of the implementation of new technologies, we are definitely not hiring more people. While we are expanding clients, we are not adding new staff. With the help of emerging technologies, work that demanded four people earlier is reduced to just two now. We save 50% on manpower.
When do you expect to see returns on the investments in emerging technologies?
We expect RoI from the next financial year.
---