Why this startup's blockchain-based KYC solution could be a game changer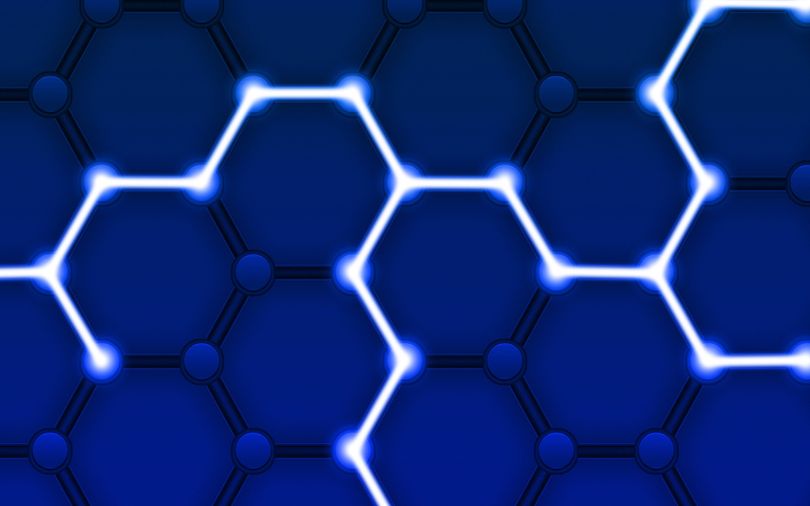 In his Union Budget speech earlier this year, finance minister Arun Jaitley made it amply clear that India would not recognise cryptocurrencies as legal tender. The country's central bank subsequently issued a diktat prohibiting all financial institutions from providing services to entities dealing with bitcoin and other virtual currencies.
The clampdown forced some cryptocurrency exchanges such as Zebpay to shut down even as other companies in the space continue to explore workarounds and mount legal challenges amid an atmosphere of uncertainty.
The government has, however, welcomed blockchain — the technology underpinning virtual currencies— with open arms to aid the rise of a digital economy.

Even so, blockchain companies have been reluctant to do business in India given that the core function of a blockchain is to serve as a database for recording cryptocurrency transactions.
So, is it possible then to create a public blockchain without digital currencies being front and centre?
Belfrics, a Malaysia-based blockchain and cryptocurrency startup, thinks it has a solution.

Founded by Indian-origin entrepreneur Praveen Kumar in 2014, Belfrics initially functioned as a cryptocurrency exchange before creating its own cryptocurrency called BEL tokens.
In an interview with TechCircle, Belfrics' chief innovation officer Santhosh Palavesh said that the firm has now created a hybrid blockchain — a mix of public and private blockchains — called Belrium. While this blockchain revolves around the concept of cryptocurrencies to verify a transaction, no actual digital currency transactions take place. This means it does not violate local regulations.
The feature has been used to create a blockchain solution for Know-Your-Customer (KYC) procedures in India which Palavesh claims can be used by multiple organisations.

"Our blockchain is the best suited for projects including ID issuance and verification, building decentralised applications, among others," Palavesh told TechCircle. "It can be used to build applications for governments, banks, and tax agencies where an ID is involved."
He added that Belfrics could partner with governments for use cases such as real-time issuance of IDs and taxation, among other use cases.
"KYC processes have become a mandatory part of many banks, insurers, and other businesses' operations. The current standard process satisfies functional requirements for the business and regulatory authorities but becomes increasingly costly and complex as regulations evolve," Palavesh said.

He added that with the current system, organisations might end up taking too long for execution. For example, consumer banks could take an average of 37 days to complete KYC of large corporations and 12 days for individuals.
How it works
Traditionally, there is always a third-party agency that does the verification for organisations. Belrium proposes to do away with this dependence on third parties.

Instead, it is built on the model where the verification is done by the ID issuer themselves such as the IT department, Aadhaar nodal body Unique Identification Authority of India (UIDAI) and the Election Commission in an automated manner over the hybrid blockchain.
But for this model to work, Belrium needs to partner with government agencies who in turn will pay the equivalent of Indian rupees for the number of IDs it has in the database, cross-referenced with the price of BEL tokens set internally.
Once the IDs are set against BEL, the blockchain can then use the virtual value of the cryptocurrency to verify IDs at one end.

On the other hand, organisations such as banks and airport authorities who want to use this solution can directly approach Belfrics for integration. Alternatively, they can also take the help of technology experts to build an application over the blockchain layer while simultaneously taking advantage of the KYC ecosystem.
Belrium's capacity currently stands at 300 transactions per second and it is already being deployed by the governments of Nigeria, Kenya, Tanzania, Bahrain, Abu Dhabi and Malaysia.
But why would ID issuers pay money for the blockchain? Palavesh said that the issuing agency can always charge organisations a nominal fee for each verification to cover the costs and maybe even a little more over the long-term.
Palavesh believes its blockchain solution will also be cheaper for organisations such as banks who currently use third-party verification services despite the verification charge.
The CIO also said that as more and more entities use Belrium for verification, it could drive up both the popularity and price of BEL tokens, which in turn will result in more revenues for Belfrics. The current price of a BEL token stands at around $5 but the company hopes to see this number rise to $250 in the next four years. The current value of bitcoin, in comparison, stands at around $6,300.
Though headquartered in Malaysia, most of Belfrics' employees are based in Bengaluru and Belrium was also developed locally.
Palavesh said that Belfrics, which is trying to hire 100 blockchain experts by the end of 2018, had started working on Belrium after raising over $2.5 million with its first initial coin offering (ICO) last year.
Belfrics had earlier signed a memorandum of understanding (MoU) with the Andhra Pradesh government. The company's chief executive officer Praveen Kumar had told TechCircle that the startup would help improve the functioning of the states' machinery, as well as private entities, by implementing blockchain across business processes.
---