Intel opens R&D centre in Bengaluru with $150-mn investment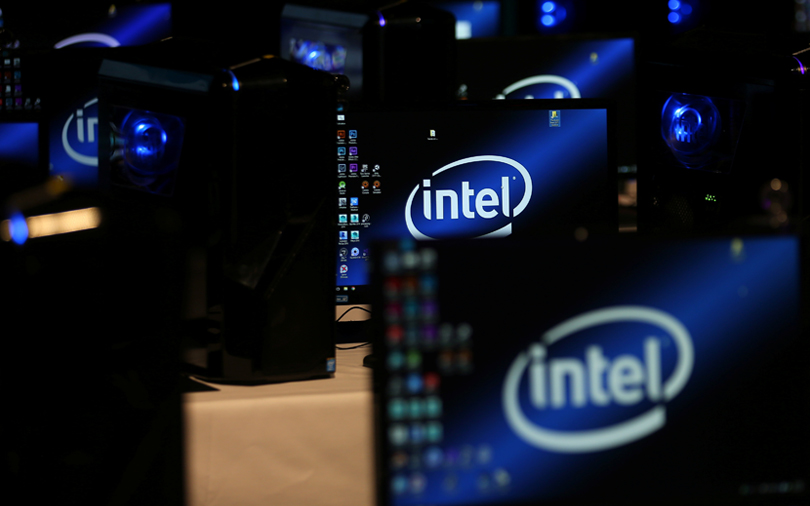 Intel Corp., the world's biggest chipmaker by revenue, has opened a new research and development (R&D) centre in Bengaluru with an investment of Rs 1,100 crore (around $150 million at current exchange rate).
The company, which has completed 20 years of operations in India, said in a statement that it has cumulatively invested over Rs 30,000 crore ($5 billion) in the country.
The centre, which also houses lab infrastructure over 100,000 sq ft, will develop products across hardware and software. The company's main focus areas for the centre will be artificial intelligence, system-on-chip design, Internet of Things (IoT), and 5G (fifth generation of cellular mobile communications), among other technologies.

The new facility is equipped with IoT features such as smart lights and real-time occupancy management. The building will get its energy from fuel cells (which produce electric current from chemical reactions) and other green sources like solar power. Intel has also installed energy-harvesting tiles at the entrance of the building that generate and store energy as people walk into the building.
"Intel India has grown tremendously over the past 20 years to become a strategic site and a key growth engine for Intel as it transforms to a data-centric company. We also have robust collaborations with the vibrant and mature technology ecosystem in India," said Bob Swan, chief financial officer and interim chief executive of Intel Corp.
The R&D centres in Bengaluru and Hyderabad make India the second-largest design hub for the company after the US, said the statement. "

The India centres have taken the leadership in design and development of our leading Xeon microprocessors for servers," said Nivruti Rai, country head of Intel India and vice-president of data centre group at Intel Corp.
Intel's India centres play a strategic role in the company's product portfolio in areas such as cloud, client, graphics, AI, 5G and advanced driver assistance systems.
Rai said, "We are excited about the opportunities to innovate, collaborate and contribute towards a better India and a better world, especially the work we are doing in the area of urban and rural connectivity, artificial intelligence and enabling the manufacturing ecosystem in India."

Meanwhile, Intel announced that it will give away annual technology awards in honour of the late President APJ Abdul Kalam, in collaboration with the central government of India.
Intel also announced an initiative for women innovators, social leaders and entrepreneurs as part of which the firm aims to reach 500 enterprises in five years. The initiative will partner key women leaders who will offer leadership, mentoring, and development opportunities for women entrepreneurs and innovators in an effort to increase women's participation in the economy.
---