Exclusive: Mobile gaming startup Mech Mocha to raise $10 mn in Series B round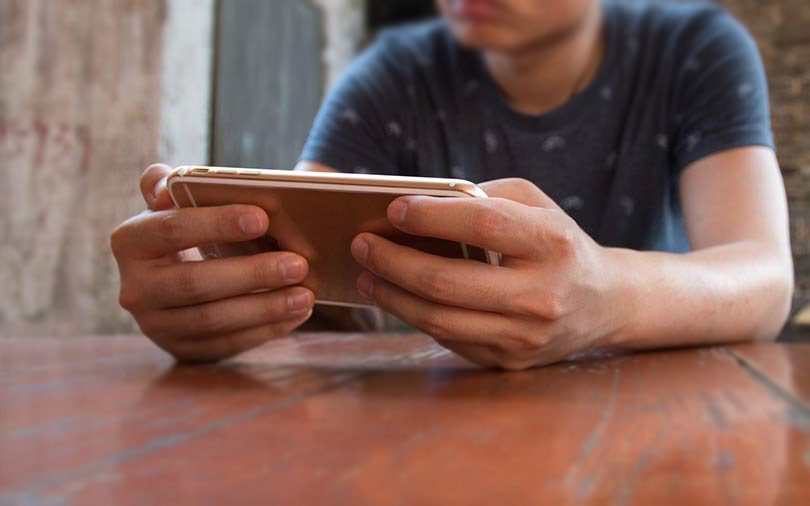 Bengaluru-based mobile gaming startup Mech Mocha Game Studios Pvt. Ltd is raising up to $10 million (Rs 71 crore at current exchange rates) as part of its ongoing Series B funding round, a top company executive told TechCircle.
The startup is looking to raise around $5-6 million for the first close from new and existing investors, Arpita Kapoor, co-founder and chief executive of the venture, said over the telephone.
"We will be closing the targeted sum soon," Kapoor said.

South Korea-based Neoplux, the private equity and venture capital arm of Doosan Corp, and Akatsuki, the investment arm of Japanese mobile gaming company are the new investors coming on board. Accel Partners, Shunwei Capital and Blume Ventures will also participate in the funding round, Kapoor added.
The startup has already received around $3.53 million (Rs 25. 26 crore at current exchange rates) in a tranche co-led by Neoplux and Accel Partners, filings with the firm's Registrar of Companies showed. Akatsuki, Shunwei Capital and Blume Ventures accounted for the remainder.
A back-of-the-envelope calculation by TechCircle showed that Mech Mocha's Series B funding round is likely to value it at an estimated $30-32 million (Rs 214-228 crore) post money.

Mech Mocha will use the capital to develop its multiple vernacular gaming products, initially targeted only at Hindi speaking users. Based on the response received, the startup will also extend the products to other local languages.
The startup will also use the funding to develop HelloLudo, a digital mobile version of the popular game Ludo. Its Android app installs have already crossed five lakh, information on its Google Play Store page revealed.
"We have tried to build the game around conversations, where any player can meet others on the HelloLudo platform and have a conversation with them. The platform is generating encouraging organic traction and is already seeing 15 million minutes of conversation per month," Kapoor said.

In April last year, the company raised $5 million (Rs 32 crore then) in a Series A round led by Accel Partners and Shunwei Capital.
Prior to that, in 2015, it had raised $1 million from Blume Ventures and Flipkart.
Mech Mocha

The gaming startup was launched by Kapoor and Mohit Rangaraju in 2014. Its first game, Puppet Punch, clocked a lakh in downloads within the first four days of its launch in January 2015.The company develops and publishes freemium games, with Chhota Bheem-Himalayan Game being its first offering for the Indian market.
In early 2016, the Chhota Bheem game became one of the top free games on the Google Play Store along with Temple Run and Candy Crush, the company has claimed on its website. Subsequently, the company also collaborated with global partners like Australia's Halfbrick Studios to launch its Jetpack Joyride with an Indianised makeover, which has seen more than five million installs on the Android platform.
Both Kapoor (CEO) and Rangaraju are alumni of Atal Bihari Vajpayee-Indian Institute of Information Technology and Management (ABV-IIITM), Gwalior.

For the financial year 2017-18, the company saw a four-fold rise in gross revenues at Rs 60.96 lakh, up from Rs 13.94 lakh. The increase was primarily due to a nearly 50-fold rise in other income, which included a short capital gain on a mutual fund. However, Mech Mocha's standalone operating revenues dipped to Rs 4.55 lakh, from Rs 12.46 lakh the previous year.
Similarly, gross expenditures rose nearly two-fold to Rs 13.60 crore, from Rs 6.92 crore the previous year. Consequently, net losses widened to Rs 12.96 crore, from Rs 6.79 crore the previous year.
"Since we are on an experimental mode and primarily build products for Tier 2 and 3 centres, our current focus is more on user growth rather than revenues, a strategy which is also aligned with our stakeholders. Once we hit the targeted metrics, we will then focus on revenues," Kapoor said.

Deals in the space
The broader digital gaming space has witnessed an uptick in funding activity in recent times. According to research by consulting firm Frost and Sullivan, the Indian e-sports audience is currently very nascent with an estimated 2 million enthusiasts and 2 million occasional viewers. However, this is expected to grow more than five-fold by 2021.
The growing popularity of mobile games has also made investors optimistic about the prospects of the sector in India.
Earlier this month, VCCircle reported that digital gaming startup Mobile Premier League (MPL) raised $5 million (Rs 36.5 crore at current exchange rates) in a Series A round of funding led by VC firm Sequoia Capital.
Last month, media publication Inc42 stated that online poker platform 9stacks closed its Series A funding round after raising $3.84 million from WaterBridge Ventures, Astarc Ventures and others.
In the same month , e-sports startup GamingMonk raised Rs 4 crore (around $,50,000 at current exchange rates) in a fresh round of funding from Japanese seed investment firm Incubate Fund and Google India managing director Rajan Anandan, among others.
In September, Tencent Holdings Ltd led a Series D funding round pegged at over $100 million in Mumbai-based Dream11 Fantasy Pvt. Ltd.
Earlier this year, Mumbai-based mobile games developer Nazara received approval from markets regulator the Securities and Exchange Board of India to list on the stock exchanges.
---