News aggregator Dailyhunt's parent sees revenue dip as it shuts off mobile VAS biz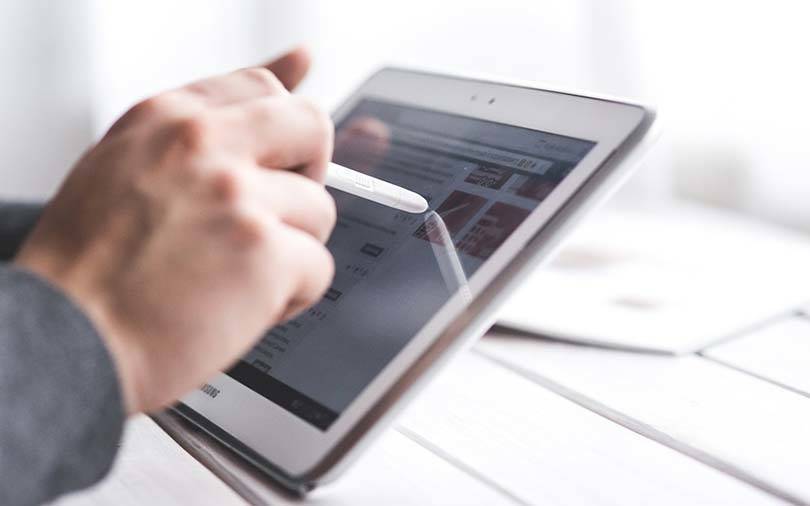 Content and news aggregator Dailyhunt's parent reported a 1% decline in its consolidated operating revenue to Rs 113.2 crore for the financial year 2017-18 with the shutdown of value-added services (VAS), a top executive told TechCircle.
Discounting VAS from the base, consolidated operating revenue grew 30% during the period, said chief financial officer Abhinandan Raghuthaman.
Bengaluru-based Dailyhunt, owned by Ver Se Innovation Pvt. Ltd, reported a 28.5% rise in net loss to Rs 159.4 crore during the period, filings with the Registrar of Companies showed. Expenses increased by 11.5% to Rs 285.6 crore during the period under review from Rs 256 crore in the year prior.

Dailyhunt saw 17% increase in employee benefit expenses that are determined using actuarial valuations, which involve assumptions about discount rates, expected rates of return on assets, future salary increases, mortality rates and future pension increases.
"The financial year 2017-18 also saw us make significant investments to build a state-of-the-art technology platform and infrastructure and personalisation engine, all of which have been expensed. Our core business of DH (Dailyhunt) grew in the range of 30% year-over-year last year and is growing by three-digit numbers this year," said Raghuthaman.
Dailyhunt competes with players such as NewsDog, a Hindi and vernacular app founded by Chinese entrepreneurs and downloaded 10 million times on the Google Play Store. NewsDog has raised $50 million (Rs 340 crore) in a Series C funding round led by Chinese internet giant Tencent Holdings.

Recently, TechCircle reported that Dailyhunt plans to upend the entertainment industry with high-quality bite-sized video content intended for "the next billion" – mostly rural folks whose online experiences overwhelmingly take place on cheap mobile phones and rock-bottom data packages.
Dailyhunt, which was formerly known as Newshunt, relies on a proprietary algorithm to deliver personalised content. The startup claims to have 80 million users who spend over six billion minutes on the platform each month.
Dailyhunt offers news articles licensed from thousands of content partners and contributors in 14 languages. It provides original video content in Hindi and Telugu and a free live television streaming service with more than 130 channels across nine languages through strategic partnerships with Vuclip and YuppTV as well as firms in the over-the-top video content space.

Dailyhunt's latest offering is Newzly, a news excerpt mobile application that provides users customised trending headlines in nine languages.
In September, the company raised over $6 million (Rs 42 crore at current exchange rates) in a bridge round from New York-based hedge fund Falcon Edge.
The company's other investors include Matrix Partners India, Sequoia Capital India, Omidyar Network and Bytedance.

The local language content aggregator is currently in discussions to raise up to $100 million in a fresh round of funding, separate media publications have reported.
Early this year, Dailyhunt had appointed former Facebook India head Umang Bedi as its president.
The company was launched as Newshunt by former Nokia executives Umesh Kulkarni and Chandrashekhar Sohoni in 2009 and sold to Ver Se in 2012. It was rebranded as Dailyhunt in August 2015.

---