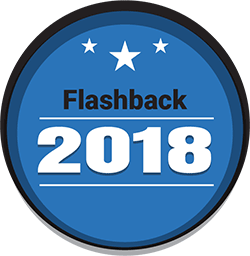 The year saw the powers that be take proactive measures to regulate and create a framework for emerging technologies, which took further strides towards becoming creators of wealth and employment.
The General Data Protection Regulation (GDPR) implemented by the European Union also set the ball rolling for an Indian legislation on this front. The government has been looking to impose curbs on the cross-border transfer of data and has become increasingly insistent on storing data locally across sectors.
There were also renewed calls to create a level playing field for Indian companies by the likes of lobby group IndiaTech.org, which is backed by individuals such as Flipkart co-founder Sachin Bansal and Ola chief executive Bhavish Aggarwal. On a related note, digital wallet unicorn Paytm called out rival Google Pay on its privacy policy as well as Facebook-owned WhatsApp for its planned payments service built on the homegrown Unified Payments Interface (UPI).
Here is a look at the key policy measures that impacted the startup ecosystem, technology companies and fintech players over the course of the year and how these are set to influence the ecosystem in 2019.
Angel tax
Angel tax remained a hot-button issue for startups and early-stage investors in 2018.
In April, the Department of Industrial Policy and Promotion (DIPP) had sought to provide tax exemptions for fundraising in the early stages of operations, but stopped short of abolishing angel tax altogether.
As per the notification, companies which had raised less than Rs 10 crore and were incorporated before 2016 would not be liable to pay angel tax (startups incorporated after 2016 were already not under the taxman's purview). This would be applicable to companies with revenues of less than Rs 25 crore.
But earlier this month, TechCircle learnt that around 25 startups and a handful of angel investors had received tax notices in connection with fundraising during the assessment year 2015-16.
However, the DIPP has since said that it has taken up the issue of tax notices with the Department of Revenue "so that there is no harassment of angel investors or startups".
E-pharmacies
In December, the Delhi high court put $300 million of venture capital money at risk by issuing an order prohibiting e-pharmacies across the country from selling medicines online without a valid licence.
The court directed the Centre and the Delhi government to implement the order immediately. Shortly after, the Madras high court enforced a blanket ban on the sale of medicines online pending clarity on regulations in the sector.
In April, online pharmacies and experts across the board had largely welcomed the government's draft regulations for the sector. However, grey areas remained such as monitoring of e-pharmacies, the definition of the marketplace model, and lack of elaboration on rules for last-mile delivery.
Data protection and localisation
In April, the Reserve Bank of India mandated that all payment system operators will be required to store payments-related data only in India within a period of six months.
While most companies complied, payment verticals of multinational companies such as Apple Pay delayed their India launches, and Facebook-owned WhatsApp, which had rolled out the beta version of its payments feature in February, has been forced to keep waiting as umbrella body National Payments Corporation of India sought clarity from the company on its compliance with the data-storage norms.
In July, a committee headed by retired Supreme Court judge BN Srikrishna came up with the draft of the Personal Data Protection Bill, which triggered concerns from global companies operating in the country as well as industry bodies like Data Security Council of India, which indicated that localisation for all personal data as mentioned in the draft would result in trade barriers.
Acting on the recommendations of the committee, the government asked global technology companies operating in India to check cross-border transfer of data. The 213-page draft also insists on processing critical data within the country and has suggested setting up a Data Protection Authority.
Draft e-commerce policy
A framework which was formulated only to be dropped, the draft e-commerce policy was an attempt to create a level playing field. The initial draft policy released in July aimed to address local storage of data, predatory pricing by global e-commerce companies, consumer protection and more.
The draft policy bars marketplace model e-commerce entities from owning inventory and stipulates that more than 25% of sales cannot come from a single vendor. This was done to address allegations made by vendor associations on preferential treatment of in-house entities of large e-commerce players in terms of collecting marketplace fee, commissions and other aspects.
However, in September, DIPP secretary Ramesh Abhishek and NITI Aayog CEO Amitabh Kant said that the policy has been dropped. Following this, the government in October made the DIPP in charge of rolling out the e-commerce policy.
Work is currently underway on a second draft of the policy, according to reports, with a group of secretaries from other departments taking part in the discussions.
Drone Regulations 1.0
In August, the new Drone Regulations 1.0 unveiled by civil aviation minister Suresh Prabhu stated that the machines can now be commercially and legally used across the country.
The rules classify drones according to weight and have streamlined the process of obtaining an unmanned aerial operator's permit. The rules, which came into effect from December, require all drones to obtain registration and unique identification numbers. A task-force for Drone Regulations 2.0 has also been set up.
Aadhaar verdict
In September, the Supreme Court upheld the constitutional validity of the Aadhaar Act. However, the judgment restricted the use of the identification document by private parties including banks, telcos and fintech companies, apart from those providing Aadhaar-based verification services for eKYC purposes.
This decision hit lending companies, telcos and banks hard and they were left looking for alternatives. In December, the Union Cabinet approved proposed changes to the laws in a bid to allow optional Aadhaar-based KYC for opening a bank account or getting a new SIM.
National Digital Communications Policy 2018
The policy, which replaces the National Telecom Policy 2012, promises, among other things, 1 Gbps connectivity to all gram panchayats by 2020 and 10 Gbps speed by 2022.
The policy aims to ensure digital sovereignty and other objectives to be achieved by 2022, which include providing 50 Mbps broadband connectivity to all citizens, attracting investments of $100 billion in the digital communications sector and expanding the Internet of Things ecosystem to five billion connected devices. It also aims to assure citizens of safe and secure digital communications infrastructure and services.
Consultation paper on regulating over-the-top (OTT) players
The Telecom Regulatory Authority of India (TRAI) brought out a consultation paper in November which seeks to regulate over-the-top players that have functions similar to those of telecom service providers such as text messaging, voice and video calls. This may directly impact players like WhatsApp, Skype and others.
The Cellular Operators Association of India (COAI) has argued that over-the-top players provide similar services without having to pay spectrum charges and licences which are binding on the telcos.
---