The Reserve Bank of India (RBI) has shortlisted six information technology companies to help it set up a national digital Public Credit Registry (PCR) that will look to capture details of borrowers and defaulters in an effort to bring down the Rs 10 lakh crore of bad loans choking the banking sector.
The six companies include Tata Consultancy Services Ltd, Wipro Ltd and IBM India Pvt. Ltd. The other three are Capgemini Technology Services India Ltd, Dun & Bradstreet Information Services India Pvt. Ltd and Mindtree Ltd, according to a disclosure by the central bank.
The PCR is likely to include data from institutions such as the capital markets regulator Securities and Exchange Board of India (SEBI), the Insolvency and Bankruptcy Board of India (IBBI), the corporate affairs ministry and the Goods and Services Tax Network (GSTN).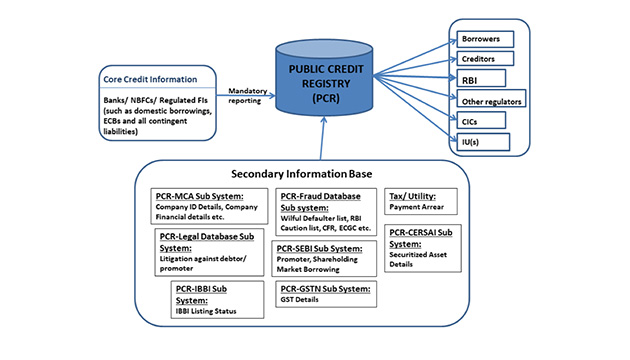 The RBI had invited expressions of interest on 27 October for implementation of an end-end solution for PCR. The central bank is now likely to request proposals from the six shortlisted companies soon.
In June, the central bank had announced its intention of setting up a PCR after a high-level taskforce constituted by the bank reviewed the current inadequacies in accessing information about credit profiles. The task force also reported how the PCR could fill in the gaps in the present system.
The taskforce recommended that the PCR should be the single point of mandatory reporting for all material events for each loan without any threshold in amount. "Thereby, the PCR will serve as a registry of all credit contracts, duly verified by reporting institutions," according to the RBI document inviting expressions of interest.
The taskforce also recommended that the PCR should ensure interoperability and linkages with other information systems. "In essence, the PCR will be a digital registry of authenticated granular credit information and will work as a financial information infrastructure providing access to various stakeholders and enrich the existing credit information ecosystem," the RBI said.
In terms of technology, the central bank expects the solution to be working from any device or interface via the web or an app interface. In the background, the solution should be platform and cloud agnostic, the RBI said.
It added that the solution should be highly scalable, horizontally and vertically, so that it can at least manage an initial peak of 30,000 records or API calls per second. API is short for application programming interface.
The solution should also be secure and PKI-enabled. A public key infrastructure (PKI) is a set of roles, policies and procedures needed to create, manage, distribute, use, store and revoke digital certificates and manage public-key encryption. The purpose of a PKI is to facilitate the secure electronic transfer of information.
The central bank also has asked for a high availability and 100% uptime of the interface along with seamless integration possibilities with stakeholders such as SEBI, MCA, IBBI and GSTN.
---