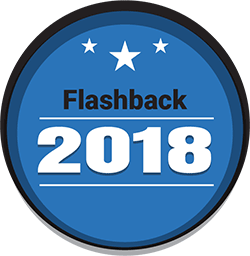 Until recently, Indian deep-tech startups weren't considered ready to offer their products and services to enterprises. But this year they started gaining international recognition in machine-to-machine analytics, industrial internet of things (IoT) and more such segments.
Bengaluru-based Flutura, for instance, was the poster boy of this emerging club of deep-tech business-to-business (B2B) startups. The industrial IoT firm made waves when research companies Frost & Sullivan and Gartner recognised it for artificial intelligence solutions. And then, early this year, Japanese conglomerate Hitachi invested in the startup.
Flutura co-founder and CEO Krishnan Raman, who is now eyeing Fortune 1,000 companies for customers, told TechCircle Hitachi is using its solutions for the Japan market while the startup is also in the final stages of negotiations with one of the world's largest oil drilling companies.
Indeed, Flutura marks the arrival of Indian deep-tech B2B startups.
"Earlier, deep-tech B2B startups were not enterprise-ready. Now, some of them like Flutura have gone ahead and managed to create their own identity," says KS Viswanathan, vice-president for industry initiatives at the National Association of Software and Service Companies (Nasscom). "Many of them are now raising Series B, C and D rounds this year," he added.
For example, Pune-based Altizon Systems Pvt. Ltd, which was also recognised by Gartner as an industrial IoT firm, raised funding this year.
Not just funding, the number of deep-tech startups being launched in India is rising dramatically as well. Nasscom said that the number of deep-tech startups being founded in the country was growing at 50% in 2018 even as the overall startup birth rate was 12% during the period.
Most of these deep-tech startups were born in the B2B segment, which accounted for 43% of the total startups founded in 2018, up from 40% a year before, Nasscom said. There were a total of 1,200 startups founded in the deep-tech sector in the past five years. IoT, data analytics and artificial intelligence accounted for one-fourth each of the total startups founded in the last one year, and most of these companies are in the B2B segment.
Now, the number of deep-tech B2B startups with $50 million in revenue is much more than five years earlier, according to TV Mohandas Pai, a prominent angel investor and co-founder of Aarin Capital, an early-stage fund that invests in deep-tech startups.
Pai, a former finance chief at Infosys Ltd, now also works with funds like 3one4 Capital and IdeaSpring Capital, which focus on deep-tech investments. He says startups in India are accelerating growth in AI and Industry 4.0, a term used for the growing trend of automation in the manufacturing sector. "They are becoming mainstream with the entry of Reliance Jio Infocomm Ltd and much lower data costs. They are getting scale," he said.
Siddharth Pai, managing partner at tech-focussed investment firm Siana Capital, said increasing collaboration with large enterprise-tech companies such as Microsoft, SAP and Oracle will help these startups. Pai had floated Siana along with Archana Hingorani, former head of private equity firm IL&FS Investment Managers. The venture capital firm is raising funds for its first vehicle, the Deep Science India Fund.
"I see investments in the B2B and business-to-business-to-customer (B2B2C) segments accelerating in the future," Pai said. "With increasing digitisation of consumer services, large enterprises cannot meet all customer requirements. So they see these startups as helping them plug gaps in products for their customers."
For instance, Microsoft recently tied up with Precimetrix Technologies Pvt. Ltd to bring the Pune-based startup's plant monitoring system for the factories of Piramal Glass.
Microsoft has been so bullish on the potential of the Indian B2B startups that its accelerator this year pivoted to a ScaleUp programme, where it works with 30 startups that are working with large enterprises to help them in digital transformation.
Lathika Pai, country head of Microsoft for StartUps, had told TechCircle that the programme will on-board the startups for its co-selling and marketplace platforms, where they will get a chance to sell to large enterprise customers.
Flutura's Raman said the startups that have invested in tech ahead of time will enjoy an edge. "The market is evolving. The transformation has happened because the startups addressed the business problems. The products have been adding value to the customer and generating return on investment. That helped us move beyond pilot programmes to implementation."
---