This bootstrapped startup is helping large enterprises reach rural India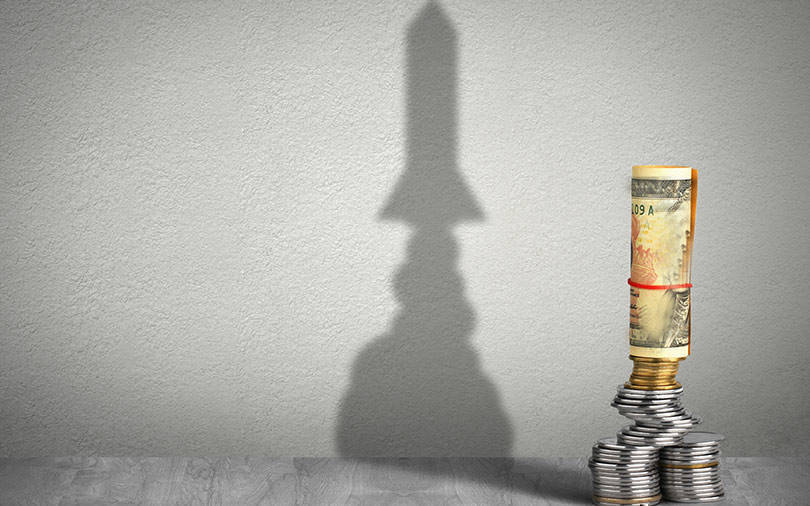 After setting up a software development company, Lathika Regunathan wanted to provide employment opportunities to the semi-urban, rural population in India by connecting them to enterprises. But each time she decided on a strategy to set it up, she ran into a stalemate.
To get the initiative up and running, Regunathan either had to partner with organisations first or set up a network of employable rural personnel.
"It was the chicken-or-the-egg situation with me," she said and finally chose to risk spending on a network, hoping that the enterprises will follow.

Founded in 2016, MIMO, which is run by MIMO Technologies Pvt. Ltd, was established with a philosophy of minimum investment and maximum outcome. The startup operates an Android application, MIMO, where organisations can connect with employees from rural areas and hire them for different tasks and contracts. The app also functions as a mobile wallet for agents to collect money and offers a number of utility services like prepaid recharge, bill payments, buying movie tickets, etc.
Prior to launching MIMO, Regunathan founded Mann Technologies in 2000, which develops customised software for its clients from technology consulting and business analytics to enterprise mobility and cryptocurrency and blockchain implementation
The startup has been bootstrapped and has received interest from a number of angel investors, whom Regunathan declined to name.

How it works
According to Regunathan, who is a graduate from the Delhi School of Economics, MIMO is an enterprise solution on the cloud.
"The idea was two-fold. We wanted to empower the semi-urban population by enabling them to earn from their mobiles. And we wanted to facilitate easy access to all the enterprises who seek to reach out and expand business to these areas," she explained.

People from semi-urban areas looking for work can register themselves on the MIMO app, which then connects them with enterprises. Regunathan claims that through MIMO, its regular local agents or rural volunteers earn between Rs 30,000 and Rs 40,000 per month, which is plenty more than the Rs 10,000 to Rs 15,000 they otherwise get.
MIMO employs a fairly simple revenue model. For every job it facilitates, it charges a 20% commission of the payment received by the agent. The jobs that MIMO outsources include data verification for banks, bill payments, loan collection and surveys at present.
Current status of operations

The startup claims to have completed 200,000 transactions since launch and has collected and disbursed loans over $4 million. It has penetrated 12 states since inception and is running pilots in others. While clocking an average of $950,000 in gross transactional value per month, the company has reportedly employed 2,500 field officers.
Regunathan revealed that MIMO has tied up with more than 21 enterprises such as financial services firm Aditya Birla Finance, fashion e-tailer Myntra, telecom provider Tata Teleservices, non-banking finance company Hero FinCorp, microfinance firms Satin Creditcare and Chaitanya India Fin Credit, private sector lender RBL Bank, auto portal CarDekho, lending platform Faircent and fintech firm Indifi to name a few.
For MIMO, its USP is simplifying the cash collection process of microfinance institutions like Satin Creditcare and Chaitanya. Traditionally, Regunathan explains, their managers would collect money and travel 30 kilometres to deposit the amount, but along the way, there would be constant delays and thefts. With MIMO, the managers can collect the cash from customers through the app and transfer it electronically to the respective MFIs. For this, MIMO creates and manages e-wallets for all its agents, which come with credit and withdraw options. Once an agent receives a certain amount in cash, he/she can credit his/her MIMO wallet with the same amount from his/her own bank account, which is then transferred to intended parties by MIMO. The agent can keep the cash.

Live since October 2017, the MIMO app claims to have mobilised 7,000 people on the system, of which 2,000 work on a regular basis. In order to ensure that the workforce on its platform is adequately qualified for the enterprises, MIMO trains its agents for free on the field.
Road ahead
To grow its business further, MIMO intends to simplify remote business processes by implementing emerging technologies like deep learning and blockchain.

"I believe it is extremely inevitable in the time we live. We are already using cutting-edge technologies like artificial intelligence and optical character recognition. Furthermore, we are currently dedicating a major part of research and development for blockchain in order to cater to the multi-faceted, evolving model of MIMO," Regunathan explained.
For MIMO, the opportunity of having a trained workforce in semi-rural areas is a ripe one. "Booming spaces like e-commerce and fast-moving consumer goods are excessively talking about the next billion coming from the Tier 2 and tier 3," she said.
---