Uber India clocks 27% rise in revenue, 40% jump in profit for FY18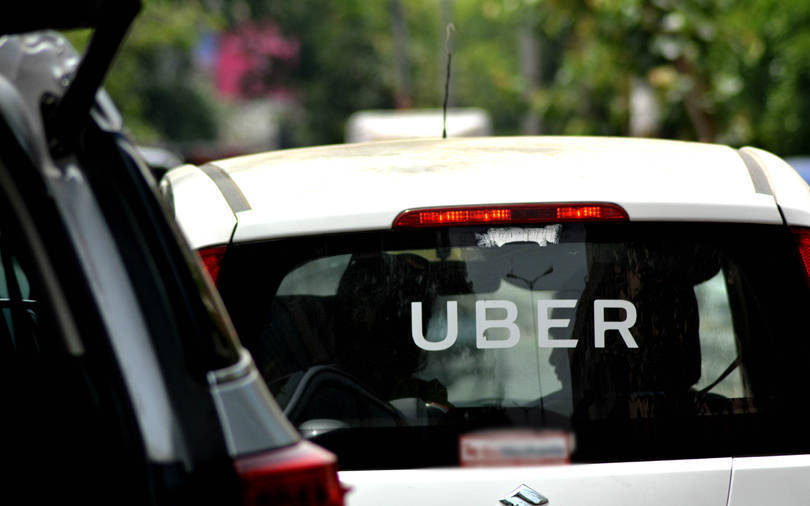 Photo Credit: VCCircle
The India unit of US-based ride-hailing app Uber saw a significant jump in its revenue and profit for the financial year ended March 2018, according to VCCEdge, the data research platform of News Corp VCCircle.
Mumbai-based Uber India Systems Pvt. Ltd registered net sales of Rs 522.4 crore for the year ended March 2018, up 27% from Rs 411 crore the previous financial year, shows the data.
The company's profit after tax stood at Rs 26.4 crore for 2017-18, up 40% from Rs 19 crore a year earlier. Similarly, the operating profit rose 39% to Rs 67.5 crore from Rs 48.6 crore during the period.
The company also saw a 29% increase in its expenditure to Rs 466 crore from Rs 362 crore during the period. 
The numbers come after Uber's India and South Asia head, Pradeep Parameswaran, said in an internal email to company executives that the US-headquartered company will close the year in its "strongest position ever—as the ride-sharing leader in India".
According to a CNBC report in December, Parameswaran said in the internal email to company executives that 11% of the cab-hailing app's global rides come from India. 
Uber India has reached annualised bookings of $1.64 billion in the third quarter of 2018, according to the report.
Email queries to Uber did not get any response till the time of publishing this report.
Uber's main rival in India, Ola, which is yet to file its financials for the year ended March 2018, nearly doubled its revenue for 2016-17.
According to filings with the Registrar of Companies (RoC), Ola posted a total income of Rs 1,285.9 crore in 2016-17, up from Rs 664 crore for the previous year. 
Total income typically includes income from a company's core business as well as non-core activities such as investments.
The net worth of the company stood at Rs 3,486 crore in 2016-17, according to the filings. Net worth is the difference between the company's assets and liabilities.
The company has yet to file its detailed financials, which means that profit and loss figures are not yet available.
Uber, led by Dara Khosrowshahi, is increasingly focussing its attention on India after selling its China and Southeast Asia units to Didi Chuxing and Grab, respectively. Apart from India, it also offers services in Bangladesh, Sri Lanka and Pakistan.
Amid the rising competition between Uber and Ola, the latter is now planning a diversification move and has reportedly applied for a licence to start a non banking financial company (NBFC).
Earlier this month, Flipkart co-founder Sachin Bansal had invested Rs 149.99 crore ($21.18 million) in Ola.
Ola has also entered three overseas markets—Australia, the UK and New Zealand—over the past year, as part of its efforts to keep competition at bay. 
Comment(s)