Infibeam Q3 revenue doubles, profit soars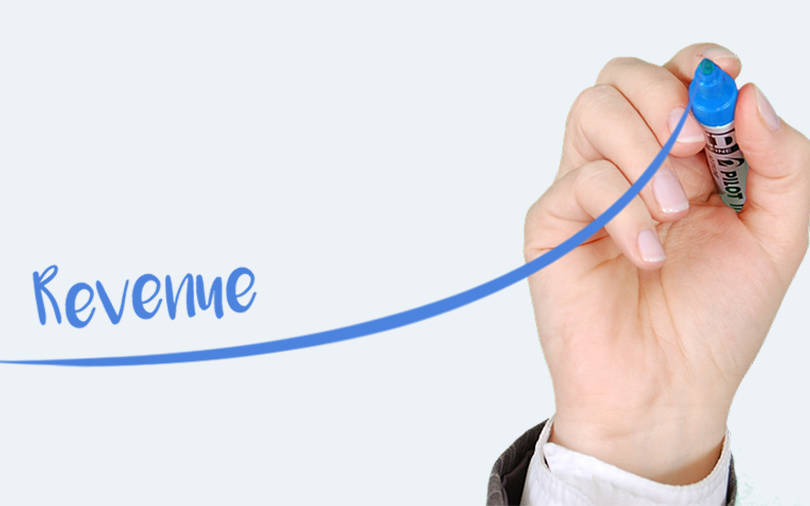 Infibeam Avenues Ltd, the Mumbai-listed operator of payment solutions platform CCAvenue, posted a significant rise in revenue and profits for the quarter ended 31 December 2018.
Its operating revenue doubled to Rs 150.3 crore from Rs 73.6 crore a year earlier, a company statement said. Net profit surged to Rs 26.6 crore from Rs 1.9 crore.
The company attributed this growth to increased payment transactions being processed by CCAvenue and a rise in contribution from the government's procurement portal, government e-marketplace (GeM) which the company manages through its software-as-a-service platform.

The company said the cumulative order value from GeM stood at Rs 18,894 crore.
The company also added BillAvenue, built over the Bharat Bill Payment System (BBPS) infrastructure in 2017, for utility payments. The daily value of bills paid through this increased to Rs 1.25 crore for the third quarter of 2018-19 from Rs 1 crore in the previous year. The overall number of transactions processed on CCAvenue rose 28% year-on-year to 30 million.
Vishal Mehta, managing director at Infibeam, said in a statement that the robust performance for the quarter was a result of strong traction in the payments business, GeM contribution, and the synergies being realised across our cloud platforms.

"We are already on track to process payments worth Rs 50 crore by the year end which is an important milestone for us as we enter 2019-20 with a strong focus on digital payments in India. Our strategic investments to expand our footprint and divestments of non-core business will go a long way in providing higher returns to our shareholders," said
Infibeam had come under pressure last year due to WhatsApp rumours that it had given interest-free and unsecured loans to NSI Infinium Global Pvt. Ltd, which operated the Infibeam.com marketplace and had negative net assets.
In December 2018, the company agreed to sell its online marketplace to Shapoorji-Pallonji Mistry-backed Suvidha Infoserve Pvt. Ltd. Suvidha initially acquired a 5% stake in NSI Infinium, valuing it at Rs 500 crore. The marketplace contributed 2% to the company's net revenue for 2017-18.

Also in December last year, Infibeam had invested Rs 6 crore in Mumbai-based digital payments technology firm Go Payments, which provides offline technology for payments to merchants.
Last month, Infibeam agreed to sell another subsidiary Infinium (India) Ltd to Ingenius E-commerce Pvt. Ltd, which operates business-to-business (B2B) industrial goods aggregation platform Tradohub.
---