Nearly 46% of entrepreneurs expect fundraising to be more challenging in calendar year 2019 as compared to 2018 when 74% of founders had a favourable experience, a survey by venture debt firm InnoVen Capital shows.
According to the survey, 69% of founders felt that valuations offered to them in the last round met or exceeded their expectations.
Mergers and acquisitions (M&A) were identified as the likely mode of exit by 39% of respondents (down from 46% last year) as compared to 38% who believed an initial public offering would give them an exit.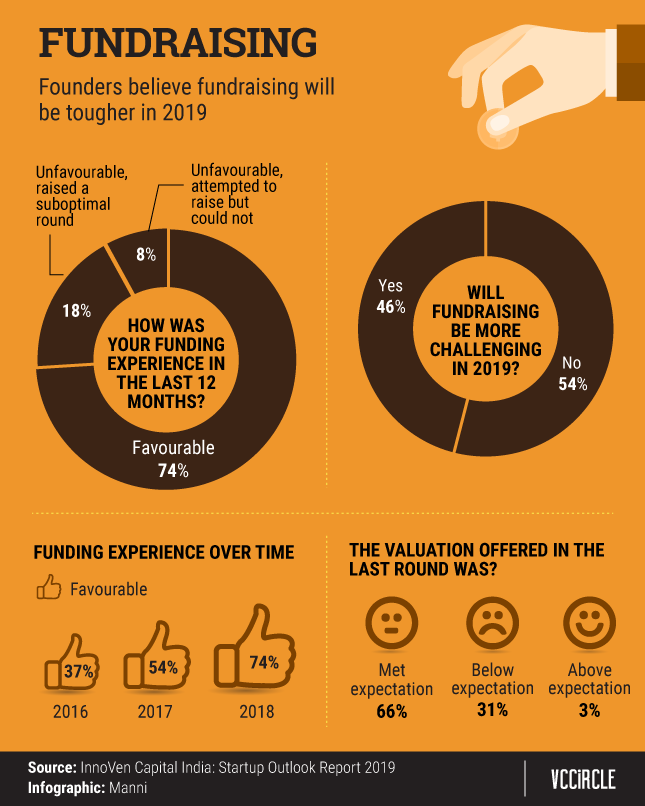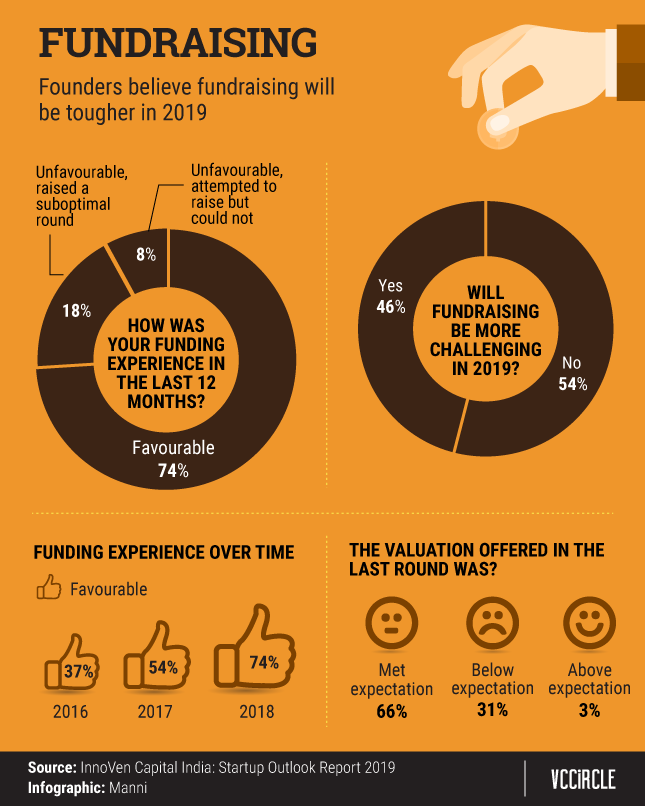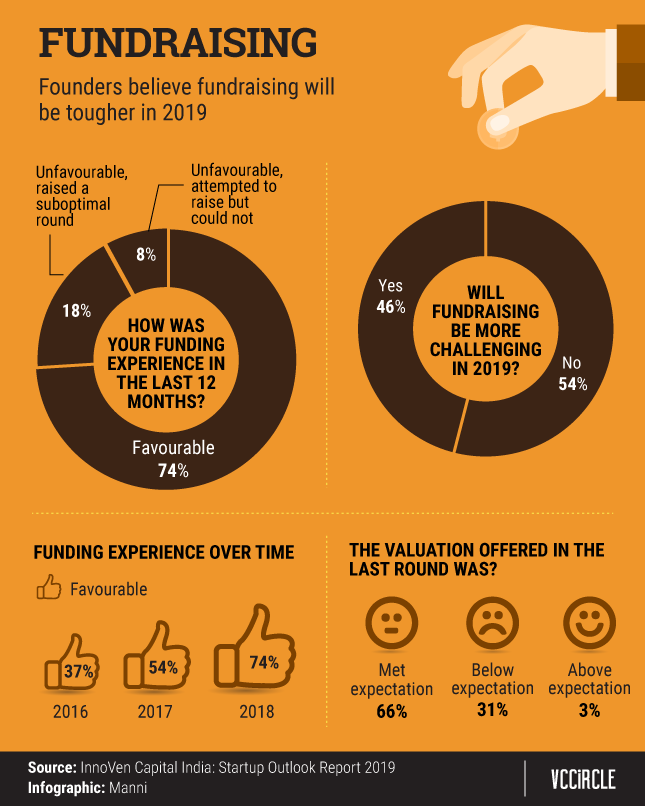 M&A was the most preferred option for 70% of retail consumer brands and 43% of fintech companies, while a majority of e-commerce companies (62%) identified IPO as the most likely path to exit. About 85% of growth and late-stage startups expect to provide an exit within five years, with 62% of choosing an IPO as a likely exit.
Founders chose strategic fit (26%) and the ability to do follow-on funding (25%) as the key criteria to find lead investors. Interestingly, over 50% of early and growth-stage startups have engaged with Chinese and Japanese investors for the next round of funding, the study found.
Blockchain, augmented reality and virtual reality were ranked as the most over-hyped sectors whilst agri-tech and logistics were identified as the most under-hyped sectors.
A significant majority of founders (85%) ranked growth higher than profitability as a focus area for 2019, marking a substantial increase from 2017 when 53% focused on growth and 56% on profitability. Nearly 90% of early stage, 79% of growth and 60% of late-stage companies are prioritising growth over profitability in 2019.
Expansion into new markets is the primary priority for enterprise technology and consumer brands while early-stage startups want to focus on achieving better product-market fit. E-commerce startups rated unit economics as a top priority.
For 33% of respondents, hiring good talent is the most critical challenge while 24% felt meeting growth aspirations is the real challenge.
Nearly 70% of the respondents plan to recruit more talent in 2019 than they did in 2018, with logistics, enterprise tech and content and media startups being the most bullish on increasing their hiring pace. Interestingly, 72% of founders were open to having a professional CEO run their business in the future at the right stage of maturity.
In contrast to InnoVen Capital's study, a survey of startup entrepreneurs by TechCircle showed that more than 60% of founders were bullish about raising fresh capital, particularly from foreign investors, which includes venture capital firms and strategics, in 2019.
---