HP plans 3D printing centre in Andhra Pradesh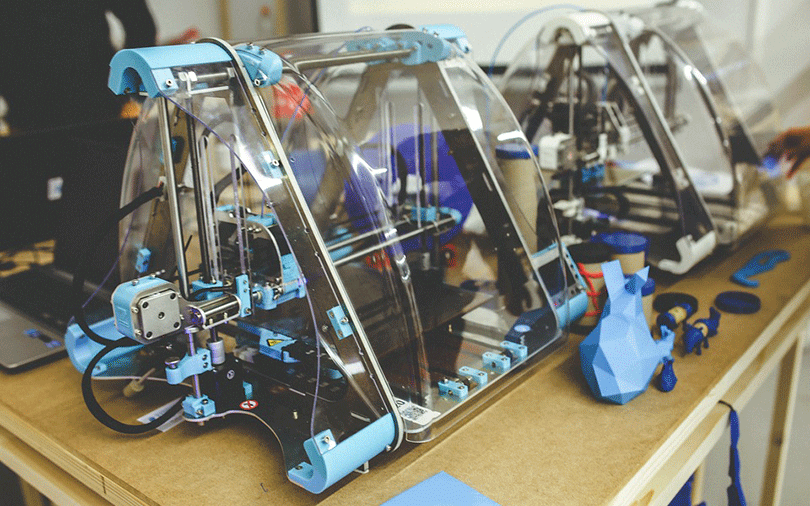 US-based HP Inc., which houses the hardware business of the erstwhile Hewlett-Packard Co., has signed a memorandum of understanding with Andhra Pradesh Innovation Society (APIS) and Andhra Pradesh Economic Development Board (APEDB) to build a centre for additive manufacturing.
The centre is part of the state government's vision to accelerate the adoption of 3D printing in various sectors such as automotive, aerospace, defence, consumer goods, healthcare, apparel and construction, the company said in a statement.
The centre will be equipped with HP's 3D printers that can handle short-run production and functional prototyping, it added.

Also, HP will be the key knowledge provider for this initiative and will bring in its global 3D printing expertise to support various training programmes that will be conducted at the centre.
On the other hand, APIS will provide infrastructural support, enable necessary certifications and APEDB will drive and encourage the usage of the centre by government departments, defence and public sector enterprises.
HP further said that the centre will also help SMEs in the state to learn more about the benefits of additive manufacturing, and how they can make use of 3D printing to digitally transform their own operations or to grow their business.

Last year, the company had introduced its 3D printers in India, at least a year later than the global launch. It had formed partnerships with Mumbai-based Imaginarium and Noida-based Adroitec to sell its 3D printing solutions in the country.
Sumeer Chandra, managing director, HP Inc. India, had said that 3D printing will contribute to democratisation of manufacturing and transformation of industries, including the $6 trillion Asia-Pacific and Japan manufacturing segment.
Also, in May last year, the company had said that it would want to work with the Indian government in order to explore the scope of expanding the use of 3D printing in the country.

"We are looking to collaborate with the Indian government to push our 3D printing offerings to various stakeholders, especially manufacturers in automotive, aerospace and healthcare sectors as well as designers involved with prototyping and materials," Ramon Pastor, vice-president and general manager of Multi Jet Fusion, HP, had said.
---