How Maersk is relying on a bunch of Indian enterprise tech startups for digital push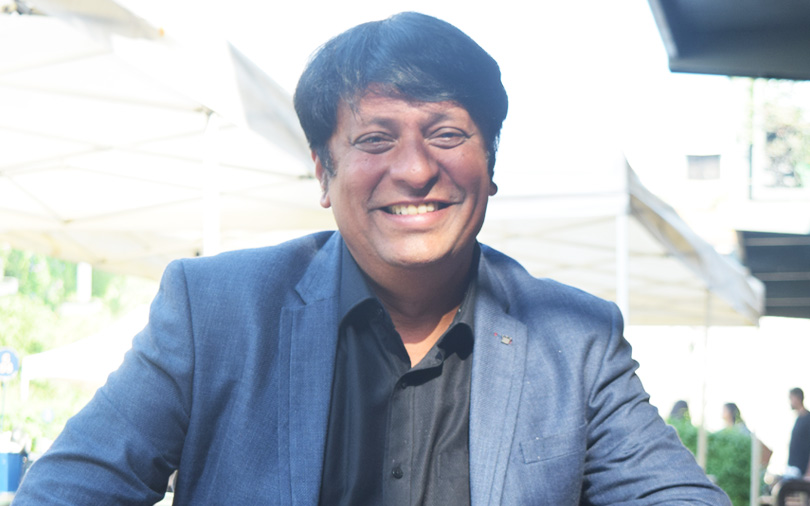 Maersk, the world's biggest container shipping company, handles vendor invoices worth more than $20 billion, often running into hundreds of pages, and over three million container boxes every year. These are some of the use cases where the company is now using technologies developed by Indian startups to improve its operations.
The company, for instance, is digitising invoices that can then be read, understood and analysed by machine learning technologies. To ensure that the containers it handles are clean and undamaged, it is increasingly using computer vision to make inspections free of human error. For the first, Maersk is using a vendor bill recognition software developed by Bengaluru-based startup iNatrix. For containers, the company is using an inspection technology developed by Chennai-based startup Zasti.
iNatrix and Zasti are among the eight Indian companies that have graduated in the first batch of Maersk's OceanPro startup accelerator programme in Bengaluru--its first globally--after working with the shipping giant for four months. Maersk seed-funded the startups and also has a proof-of-concept in the works with all the eight ventures.

"Innovation that is required for digital transformation will happen everywhere and so we wanted to partner with startups and help them build solutions for problems at a global scale," Sriram Narayanasami, a global vice president at Maersk who oversees the accelerator programme in India, told TechCircle.
Narayanasami didn't disclose the amount Maersk is investing in these startups, saying only that it would be the startup ecosystem's standard cheque size.
"However, we are entering into contracts with these startups, which on an annualised basis will be worth much more than that. The products are already deployed across our businesses in North America, Europe, Asia and Africa," he said.

Other startups that have graduated from this accelerator programme are MintM, KrypC, LinkedDots, LaVela Pictures and Dhruv. These startups work on emerging technologies such as blockchain, Internet of Things, virtual reality and artificial intelligence to solve a wide range of issues that Maersk faces.
For instance, within the next couple of months, the shipping company will use a blockchain-based system developed by Bengaluru-based KrypC to process vendor loans and purchase orders under Maersk's trade finance division. "Once we do that, nobody can alter the number of containers or swap things within containers. The cases of fraud or forgery will come down drastically," said Narayanasami.
The accelerator programme, which Maersk now also offers at its Copenhagen headquarters, is part of the $40-billion Danish company's digital transformation drive. And India is playing a key role in this initiative.

Maersk has a global solutions centre and a digital innovation centre in India, both led by chief transformation officer Navneet Kapoor. The solutions centre has offices in Chennai, Mumbai, Pune and Bengaluru with 12,000 engineers serving the company's global IT requirements.
The digital centre in Bengaluru was opened in 2017 and reports directly to the Copenhagen head office. The company also has solutions and digital centres in London and Copenhagen.
Narayanasami also explained how the company is using technologies developed in house to power its online platform that its customers, vendors and others use to book its services.

Maersk provides container shipping, terminal management and supply chain management services as well as brokerage and loans for vendors. The company says Maersk.com is one of the largest business-to-business platforms in the world and conducts transactions worth more than $1.3 million every hour.
Maersk, which has a 20% global market share in dry cargo and 25% in refrigerated cargo transportation, receives only half its bookings for supply chain management online and as much as 90% for container shipping. Narayanasami said there was room for improvement.
"The idea was to integrate our different businesses on one platform, where customers of one division can buy our other solutions online. This is like an e-commerce platform, where a customer is recommended another product after buying one," said Narayanasami. "Similarly, our platform should be able to recommend other products and solutions of Maersk."

---