Using AI, RPA to ease customer pain points: Future Generali Life Insurance's Byju Joseph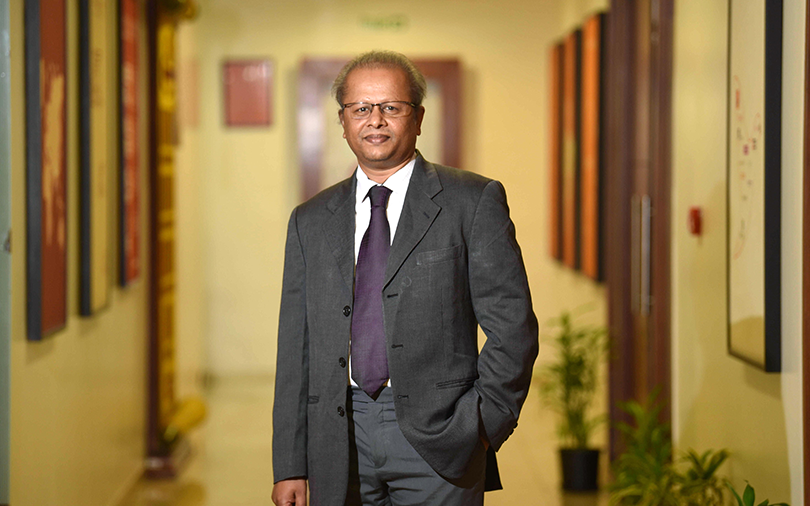 In June last year, Future Generali India Life Insurance Company became the country's first private insurer to enable customers to access their policies and related services via messaging platform WhatsApp. It also simultaneously launched a chatbot called REVA to assist customers through their policy-buying and enquiry process. Both tools, which used artificial intelligence (AI) and natural language processing, were part of a digital transformation drive that the insurer has been undertaking for a while.
The Mumbai-based joint venture among the Kishore Biyani-led Future Group, Italian insurer Generali Group and Industrial Investment Trust Ltd operates through 117 branches across the country. In an interview with TechCircle, chief technology officer Byju Joseph spoke about the new ways in which Future Generali India Life Insurance is using frontier technologies to advance its digital transformation journey. Edited excerpts:
What is the underlying principle of the company's digital transformation strategy?

What we have adopted is a digital strategy that is a combination of technologies to reduce human intervention for any customer service touchpoint. Our starting point was to improve customer service experience and we tend to measure NPS (Net Promoter Score) to check where we stand. We are focusing on addressing customer pain points using technology.
Tell us about some of your recent innovations, especially where you have used technologies such as AI and robotic process automation (RPA).
In 2018, we launched a number of digital initiatives. We launched customer service on WhatsApp, which I think was unique. It was a bot-based architecture liberating most popular customer service conversations which happen in the contact centre. We filtered the 13 most popular features that customers raised in the contact centre and put them on WhatsApp. The moment you issue a policy, you get every detail on your WhatsApp.

We have also launched bots on Facebook to make transactions easier for humans.
We have done a lot on the RPA side. We have automated all our group policy enrollments. We are using RPAs to digitise processes.
We rely on legacy applications for handling many of our group business functions. We used to face the tough task of integrating partners' data exchanges with legacy applications. With the use of RPA tools, we pick up the information and process it without human intervention as the bot can comply with any type of system that is available. This slashed the cycle time of group insurance member enrollment processing by 40%.

We automated manual entry of enrollment data by empowering the bots to validate as well. We also use it in many other areas such as bank reconciliation and Electronic Clearing Service processing. We focus on RPAs to digitise or automate the operational process now. We apply RPA in processes where human intervention is required in case of a large quantum of work for matching multiple records.
What kind of innovations, using frontier technologies, are planned this year?
One of the areas which we are automating from 2019 is distribution. It is where my sales teams go to the field and advise customers on what exactly is right for them, do financial planning and get the KYC (know your customer) done.

When I say emerging technologies, I mean Natural Language Processing (NLP) where the customer is directly interacting with machines. We use deep learning for understanding the intent of the customer and respond. We also use Microsoft Cloud APIs (application programming interface) to trigger a transaction directly to the customer. And we use RPA to automate these processes across the board.
To what extent have functions such as market survey, research and insurance claims been automated?
In life insurance, claims usually happen after death and hence automation has its limitations. One can say that it's semi-automated and not fully as we rely a lot on third parties.

But when it comes to general insurance, everything can be automated now. We will be automating the claim process using RPA during 2019. We haven't prioritised this because the number of claims are fewer in number.
Tell us more about how you are using AI or chatbot-based technology to improve customer experiences?
We have partnered with two startups dedicated to building AI-based chatbots. Our AI-enabled chatbot called REVA (Robotic Enabled Virtual Assistant) addresses two business requirements. One is customer service and enabling customers to generate a quote online. Through these services, all customers can get policy status, premium due date, renewal payment, soft copies of policies and premium certificates. REVA works round-the-clock.

Another area where we have been able to scale AI is enabling the sales team to complete pre-login verification of customers. So, we have a process in our insurance business to ensure that customer video recording is a necessary part of the application form. It's a two-minute process with a human assistant. Everything is done through the mobile app. This prevents any mis-selling and also helps a customer understand the product better. The moment the video is done, our underwriting team receives the details and starts the work on the policy.
We have been able to turn around the time in a way that if we do a video call today, we are able to issue the policy the next day. This video app uses the power of text-to-speech and video streaming. The app is functional in English and Hindi for now. We are planning to add seven more languages by June 2019. With this interactive, personalised video verification, customers easily respond to the verification questions. This helps eliminate the tele-verification process for complex policy questions.
What kind of investments have you made into such digital initiatives?
We spend about Rs 30 lakh annually, including on the infrastructure and development. We are not doing major AI transformations. We are trying to work where we see the value.
Are the investments paying off yet? How is the return on investment?
In terms of RoI, it's a bit early. But what I see is that there is an increase in the conversion rate of my promoter's cost. That means my customers' positivity rate is high because I am able to issue policies faster, I am able to get customer servicing done faster. So the cost of efficiency has come down, the cost of operations is coming down.
---