Agri-tech startup NinjaCart raises $90 mn from Tiger Global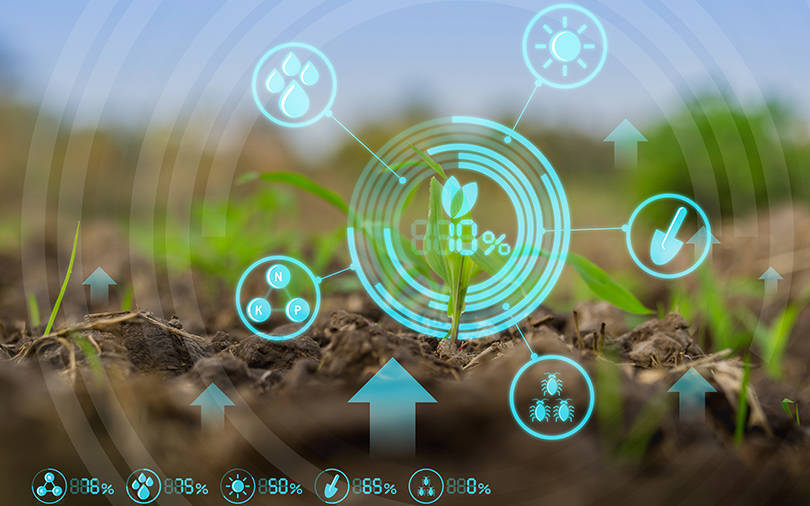 Bengaluru-based 63Ideas Infolabs Pvt. Ltd, which owns business-to-business agri-marketing platform NinjaCart, is raising $90 million (around Rs 625 crore) from Tiger Global Management.
The US-based venture capital investor and hedge fund will pick up a 26.47% stake in lieu of this investment, according to NinjaCart's latest filing with the Ministry of Corporate Affairs.
NinjaCart passed a board resolution earlier this month to raise the money from Tiger Global.

As per TechCircle estimates, NinjaCart is raising this sum at a valuation of $321 million (Rs 2,240 crore).
In its last funding round, NinjaCart was valued around Rs 624 crore. The four-year-old startup received the last known fund infusion from Tanglin Venture Partners, a venture capital fund floated by former Tiger Global executives Ravi Venkatesh and Edwina Yeo.
Tanglin had put in Rs 22.15 crore earlier this month. This infusion is likely to be part of the 250 crore Series B round it raised in December last year. However, Tanglin's name was not part of the investor mix during the announcement

The fresh funding infusion is likely to be used primarily for geographical expansion, going by its recent foray into three new markets.
It could not be immediately ascertained whether this was part of a larger funding infusion. NinjaCart has tweaked it share capital to raise another $350 million, assuming it issues its shares at the current price band.
Email queries sent to Thirukumaran Nagarajan and Vasudevan Chinnathambi, co-founders of NinjaCart, did not elicit a response at the time of filing this report.

NinjaCart
The company was co-founded in July 2015 by Nagarajan, Chinnathambi, Kartheeswaran KK, Sharath Loganathan, Ashutosh Vikram and Sachin PJ.
It began as a hyperlocal grocery delivery company but later shifted to the B2B segment. Farmers can sell vegetables and fruit directly to business establishments such as shops, retailers and restaurants via the startup's platform.

The company, which has raised close to $150 million in total funding so far, counts among its backers Accel, Infosys co-founder Nandan Nilekani's NRJN Trust, Mistletoe, Qualcomm Ventures and M&S Partners.
Recently, NinjaCart, expanded its operations beyond South India to Delhi, Mumbai and Pune. Co-founder Chinnathambi, at the time of this announcement, had told TechCircle that the company was looking at Ahmedabad as its next market and wais assessing, among others, Lucknow, Kanpur, Surat, Baroda and Nagpur, as its next port of calls.
In a December 2018 interview, co-founder and CEO Nagarajan had told Techcircle that the company's geographical expansion strategy would entail creating satellite cities after entering into the major metros. He added that optimising supply chain and becoming profitable in the existing markets would be its primary goals over the next two years.

Recent agri-tech deals
April 2019 : Artificial intelligence-focussed agri-tech startup Intello Labs Pvt. Ltd raised $2 million (Rs13.7 crore then) in a seed round from Nexus Venture Partners and impact investor Omnivore.
March 2019: Gurugram-based online marketplace for farm products and services DeHaat raised $4 million (Rs 27.5 crore then) in a pre-Series A funding round from Omnivore and US-based agri-tech investor AgFunder.
March 2019: Pune-based ULink AgriTech Pvt. Ltd, which operates direct-to-farmer mobile-based retail platform AgroStar, raised $27 million (Rs 187 crore then) in its Series C funding round led by Bertelsmann India Investments.
---