Flipkart may buy Namdhari's Fresh; Wooplr seeks buyers for acquisition deal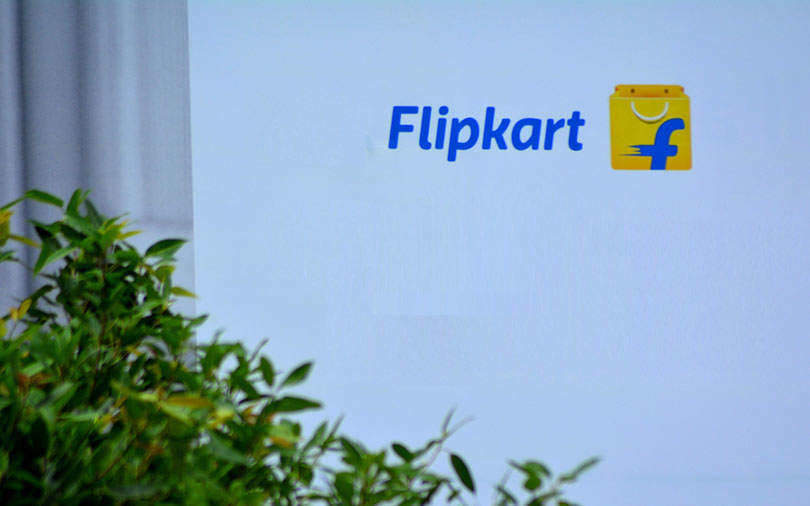 Walmart-owned e-tailer Flipkart is in talks to buy Indian grocery chain Namdhari's Fresh, CNBC-TV18 reported, citing sources.
Owned by Namdhari Seeds Private Limited, Namdhari Fresh operates over 30 stores selling fruits and vegetables in Bengaluru.
The details of the deal are still being worked out, the report added.

Namdhari's sourcing capability is said to have attracted Walmart's attention. The US-based retail giant is keen on partnering with Indian firms with strong agri-supply chain infrastructure, the report said.
Flipkart had launched a grocery service on its Nearby app in 2015, only to pull the plug on it five months later. It relaunched its grocery service under brand name Supermart in August 2017.
Meanwhile, Amazon is aggressively expanding its food retail business in India after overcoming regulatory hurdles. According to recent media reports, Amazon Retail India Pvt. Ltd (ARIPL) plans to take its operations to 60 more small cities in the country over the next year or so. ARIPL is currently present in 100 Tier II and III cities. ARIPL, which began operations in the second half of last year, currently sells about 3,000 stock-keeping units of food products with a supplier network of 250 vendors across 100 cities. Amazon had secured the Indian government's nod to invest $500 million in the food retail sector in 2017 after the Centre had, in 2016, allowed 100% foreign direct investment (FDI) in food processing and trading, including through e-commerce, for products manufactured in India. ARIPL was gradually converted into a grocery supplier on its marketplace, Amazon.in.

Cash-strapped Wooplr seeks potential buyer: Report
Social commerce platform Wooplr, which has been in the market for a large funding round since late last year, is scouting for suitors for a potential merger and acquisition deal, news website Entrackr said.
Wooplr was in advanced stages of discussions with Chinese venture capital firm CDH Investments over an acquisition after its existing investors Sistema Asia Fund, Amereus Group, and Helion Ventures showed no interest in investing follow-on capital. However, the talks collapsed at a later stage, the report said.

TechCircle reported last month that the company raised a relatively smaller round of $2.51 million from new and existing investors. Venture capital firm Helion Venture Partners led the investment which took place across multiple tranches. Japanese mobile gaming company Akatsuki Inc. and venture capital fund Sistema Asia Fund also contributed. TechCircle had reported in August last year that Wooplr was in talks to raise up to $20 million (Rs 137.90 crore then) as part of a Series C round.
The startup's last major funding round took place in February 2017 when it raised $8 million (around Rs 53.6 crore then) in a Series B round from Sistema Asia Fund, Singapore based private equity firm Amereus Group and Helion. It later raised Rs 3.5 crore in venture debt from Trifecta Capital.
Wooplr was founded in 2013 by four former McAfee employees – Arjun Zachariah, Soumen Sarkar, Ankit Sabharwal and Praveen Rajaretnam. Rajaretnam quit the company two years ago.

The company started off as a social commerce platform where it roped in top social media influencers to act as sellers for fashion brands. Sellers used to share content about the product and the platform facilitated sales. Now, however, anyone with a presence on social networking platforms can come on board as sellers and the company helps them set up a mobile store front.
Wooplr competes with GlowRoad, Meesho, and Shop101.
Ftcash raises funds from FMO, Accion and IvyCap Ventures

Financial-technology startup Ftcash has raised Rs 50 crore in its Series A round of funding led by Dutch development bank FMO and seed-stage impact investor Accion Venture Lab, business daily Mint reported. Its existing investor fund IvyCap Ventures also participated in the round.
Ftcash was co-founded in 2014 by Sanjeev Chandak, a Wharton Business School alumnus and IIT-Kharagpur graduate and former deputy finance chief of Deutsche Bank India; Deepak Kothari, a chartered accountant who has worked with KPMG and Grant Thornton; and Vaibhav Lodha.
Incubated by online payments company PayPal Holdings Inc., Ftcash is currently in a strategic partnership with US payment giant Mastercard to enable merchant services globally.

Ftcash primarily serves micro-merchants, micro, small and medium enterprises (MSMEs), home-based entrepreneurs and mom-and-pop stores by facilitating both payments and loans. To create an open platform for merchants, Ftcash aggregates payment methods including credit and debit cards, net banking, mobile wallets, state-backed payments system Unified Payments Interface (UPI) and PayPal. The company also allows merchants to repay loans directly through the platform.
It charges an interest rate of 18-30% per annum and the ticket size of its loans is Rs 25,000 to Rs 5 lakh.
In 2017, the fin-tech firm raised its pre-Series A round of undisclosed funding from Silicon Valley-based early-stage venture fund 500 Startups and previous investor IvyCap Ventures.
---