Binny Bansal sells more Flipkart shares to Walmart; Naspers may not invest in Capital Float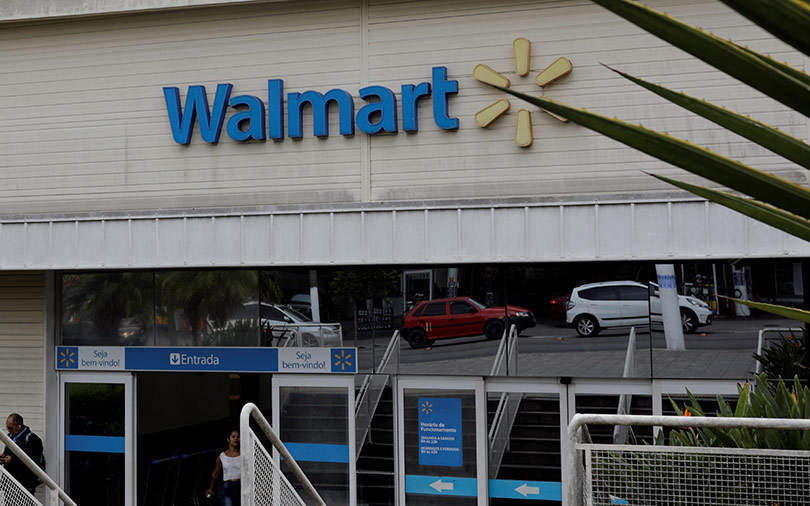 Co-founder Binny Bansal has sold more shares in online retailer Flipkart to US retail giant Walmart, which last year bought a controlling stake in the homegrown firm, said media reports.
According to The Economic Times, Bansal has transferred 539,912 shares for $76.4 million. The latest deal has reduced his stake to 3.52%.
Earlier, he had sold a small portion of his minority holding while keeping a 3.85% stake when Walmart bought a controlling stake in Flipkart last year.

Binny Bansal had co-founded Flipkart with his Indian Institute of Technology-Delhi batchmate Sachin Bansal a decade ago. Sachin had left the company following Walmart's announcement that it would acquire Flipkart, selling his entire stake and earning an estimated $800 million to $1 billion.
Binny resigned as group chief executive officer in November last year following an investigation into alleged personal misconduct.
Earlier this month, Walmart said that it is planning to deploy cash and cash equivalents worth $1.2 billion for funding the operations of the Bengaluru-based e-commerce platform.

Separately, the Flipkart board has decided that the e-commerce firm will enter the US equity market by 2022, persons in the know told The Economic Times.
Earlier this month, Walmart finance chief Richard Mayfield said that the retail giant will look to leverage Flipkart's payments platform PhonePe in markets like the US and Mexico.
Naspers, Capital Float

South African tech conglomerate Naspers will not invest in Bengaluru-based digital lender Capital Float as both have mutually decided to call off the $200 million (about Rs 1,390 crore at current exchange rate) deal, said a media report.
According to Mint's report, the investment would have been Naspers's biggest so far in an Indian fintech startup.
A former top employee of Capital Float told Mint, "(Some existing) investors may not really want to exit a company like Capital Float, which holds an NBFC (non-banking financial company) licence, since they feel it's a long-term bet; so they were not willing to exit now."

In the month of February, several media reports said that PayU, a global online consumer lending platform, may look to acquire 25-30% stake in the company.
Set up by Sashank Rishyasringa and Gaurav Hinduja in 2013, Capital Float started out by providing financial solutions to SMEs. The company works across sectors including e-commerce, manufacturing supply chains, retail, travel and digital remittances. As an NBFC, it has partnered with around 250 lending institutions to offer consumer loans to fund education, vocational training, wellness and healthcare, lifestyle and fitness, among other sectors.
In April last year, the online lender raised $22 million (Rs 144 crore) from Amazon India as part of its $45 million Series C round that it announced in August 2017. Its other investors include Sequoia India, SAIF Partners, Aspada Investments, Creation Investments Capital Management LLC and Ribbit Capital. Besides equity, the company has also secured about $130 million (Rs 840 crore) in debt funding.

In August last year, Capital Float acquired personal finance management platform Walnut for $30 million (Rs 209 crore) in a cash-and-stock deal. Both companies count Sequoia Capital and SAIF Partners as common venture capital investors.
Capital Float reported a wider loss for the year through March 2018, as higher expenses offset a rise in revenue. Net loss expanded to Rs 92.1 crore for 2017-18 from Rs 63.5 crore the year before. Net sales more than doubled to Rs 122.4 crore from Rs 46 crore. Total expenditure almost doubled to Rs 227.2 crore from Rs 117.3 crore. This was led by finance costs, which almost tripled to Rs 52 crore from Rs 18.9 crore.
OYO

SoftBank-backed hotel chain OYO is looking to set up a hospitality property fund and has held discussions with global money managers, persons in the know told The Economic Times.
Last week, OYO said it plans to invest up to $300 million (about Rs 2,086.6 crore) in the US to expand its presence in the country.
The SoftBank-backed platform, owned by Gurugram-based Oravel Stays Pvt. Ltd, had opened its first US hotel in the beginning of the year. The company is currently present in 500 cities across nine countries: India, China, Malaysia, Nepal, the UK, the UAE, Indonesia, the Philippines, and the US. It currently operates over 13,000 franchised or leased hotels and over 6,000 homes as part of its chain. In India, OYO is present in over 180 cities with more than 8,700 properties.
This year in April, San Francisco-based home-sharing marketplace Airbnb made an investment of $75 million in OYO at a valuation of $4.3 billion.
Paytm Postpaid
Digital payments company Paytm's online credit business, Paytm Postpaid, is transferring its loan book to Gurugram-based non-banking financial company Clix Capital – a move prompted by regulatory scrutiny, persons in the know told The Economic Times.
Paytm Postpaid is a credit offering through which customers can borrow up to Rs 60,000 to buy goods and services.
Clix Capital, set up by Genpact founder Pramod Bhasin and former head of GE Capital's commercial business Anil Chawla, offers credit for consumers and small and medium enterprises.
Paytm, owned by One97 Communications, was founded by Vijay Shekhar Sharma.
---