Cryptocurrency exchange Koinex shuts services amid regulatory crackdown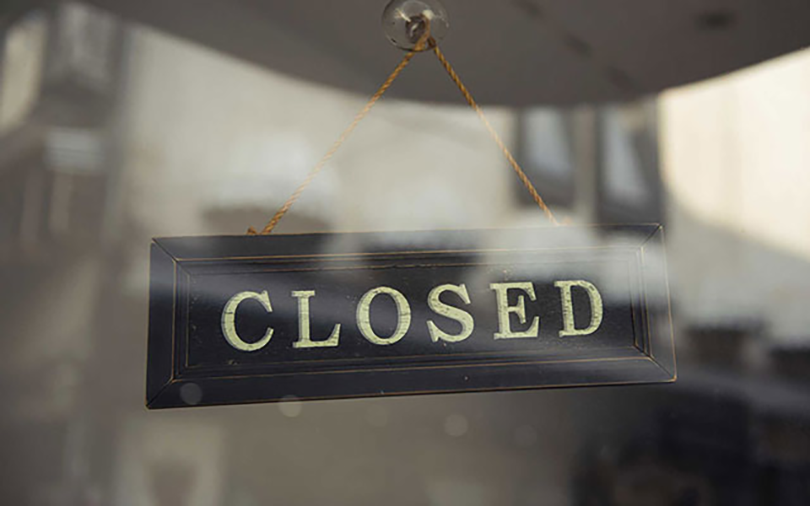 Mumbai-based cryptocurrency exchange Koinex said on Thursday that it has terminated all its digital asset-related operations and services.
"After months of uncertainty and disruption, we have regretfully decided to shut down all digital assets exchange services and operations today," Rahul Raj, one of the co-founders of Koinex, wrote in a blog post. "It is, without a doubt, a sad day for all digital assets and blockchain enthusiasts in India and we can't express in words how hard it's been for us to make this decision."
Announcement:
We've to regretfully inform all our users that we've decided to permanently disable all digital assets trading services on all Koinex platforms from 2 PM IST today (27th June 2019). Please read the announcement blog from our co-founders here: https://t.co/AVaHppwgEJ

— Koinex (@koinexindia) June 27, 2019
The startup was founded by Rakesh Yadav, Rahul Raj, and Aditya Naik in August 2017. It is backed by Dirk van Quaquebeke, managing partner of Singapore-based venture capital firm Beenext and Daniel Morehead, founder and CEO of blockchain-based venture capital firm Pantera Capital.

Koinex is the latest among its peers to shut down operations owing to the regulatory environment in India.
Zebpay, a virtual-coin exchange platform and mobile wallet, had last September shut down its cryptocurrency exchange business owing to the Reserve Bank of India's restrictions on cryptocurrencies .
A month later, cryptocurrency firm Unocoin's co-founder Harish BV was arrested for allegedly running an illegal Bitcoin trading kiosk.

In April this year, TechCircle reported that Unocoin had laid off half of its remaining workforce citing the regulatory environment.
The Reserve Bank of India (RBI) had in April last year issued a directive stating that banks should not have any ties with firms dealing in cryptocurrencies.
"Virtual currencies… raise concerns of consumer protection, market integrity and money laundering, among others," the RBI said.

Union finance minister Arun Jaitley had said during his Budget speech last year that the government does not consider cryptocurrencies legal tender and "will take all measures to eliminate the use of these crypto-assets in financing illegitimate activities or as part of the payment system".
Several crypto firms and traders had joined hands in urging the government to lift the ban. They had moved the courts, too, in this regard.
A group of bitcoin traders had moved the Supreme Court arguing that since there was no official ban on cryptocurrencies in the country, the regulator was blocking "essential services" by asking banks to step away till the time formal guidelines are introduced.

Kali Digital, which runs cyrpto-exchange CoinRecoil and moneytradecoin, had also filed motions against the directive.
Despite the regulatory uncertainty, cryptocurrency trading platform CoinDCX had in March this year raised an undisclosed amount in seed funding from Bain Capital Ventures and a group of angel investors including Sanjay Mehta of Mehta Ventures and AngelList India partner Utsav Somani.
---