How cybersecurity startup CloudSEK is helping banks prevent data theft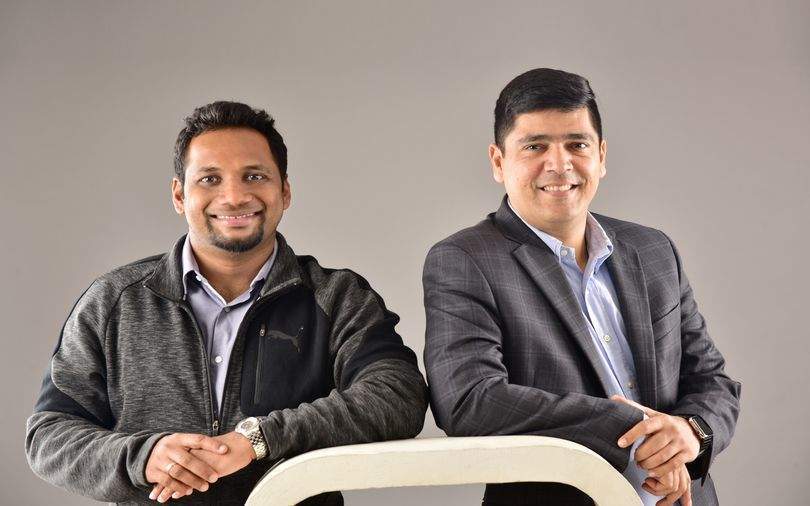 During a pitch to one of India's leading private sector banks, Bengaluru-based cybersecurity startup CloudSEK demonstrated how easily the bank's private data could be made public and could even be on sale on the dark web and the deep web. It didn't take long for the bank to sign up as a customer.
"When you can portray urgency of the requirement for your product, you can sign up a customer even before a pilot," CloudSEK founder and CTO Rahul Sasi said in an interview with TechCircle. "They just need to see value in the product."
The dark web is a part of the internet that is not indexed by search engines like Google, and needs a specific browser to gain access and is generally used by cybercriminals to sell company and personal data such as credit and debit card information or passwords -- stolen or otherwise.

Before going in to pitch its artificial intelligence (AI) powered risk management solution to customers, CloudSEK scans the web for the potential customer's data as part of its research. "These vulnerabilities are not necessarily because of any lacunae in the cybersecurity software that a particular customer has been using," added CloudSEK CEO Saurabh Issar. "There are more than 20,000 routine cybersecurity alerts that a company receives every day. It is impossible to scan every single alert."
But, CloudSEK's AI engine looks at all those alerts, and figures out which ones are real and pose a threat to data leakage. It looks for three parameters - relevant, actionable and specific. The AI product, called X Vigil, helps customers in monitoring potential data breach points like top executive monitoring, if there are any vulnerabilities from their accounts, email addresses, social media as well as source code leaks on developer platforms like Github.
Founded in 2015 by cybersecurity expert Sasi, CloudSEK is registered in Singapore and is headquartered in Bengaluru. The company, which operates on a software-as-a-service (SaaS) model, has Axis Bank, Federal Bank, NPCI, L&T, Go-Jek, HDFC Bank and Bank Bazaar as customers.

CloudSEK has raised a little less than Rs 20 crore so far from investors including IDFC Parampara Early Stage Opportunities Fund, Exfinity Venture Partners and StartupXseed.
The startup expects to achieve a $1 million revenue run rate this year and much of this is to do with Issar coming on board as the CEO in July 2018. Issar has close to two decades of experience in technology sales with more than 12 years with leading IT services players like HCL Technologies, Wipro and Mphasis in the US in the financial services domain. A six-hour meeting over coffee in Bengaluru led to Issar joining CloudSEK. "He could do a better pitch than me. It was nevertheless a huge bet," Sasi said.
Sasi was the first person to join multinational Citrix's engineering team in India without completing his engineering degree. He started his internship as a cybersecurity researcher with iSight Partner during his engineering days and never completed the formal degree. Issar heard about his customers speaking about CloudSEK, which prompted him to get in touch with Sasi. "I realised that I could make a difference. There are very few competitors in the space," Issar said.

CloudSEK's competitors include Digital Shadows and Recorded Future. Being a niche area, the market development took a long time but digital risk management and cybersecurity have been growing at a fast clip over the last two years because of increasing awareness and regulatory compliance.
"We have tripled our revenue run rate," Sasi said. "In fact, most of our customers found us rather than the other way around."
The company currently has 33 employees, of which only four are in sales. Issar said that the recent funding will enable it to expand into the Middle East and Southeast Asia. "Most of our clients are in e-commerce and banking, and we would like to have customers from other sectors. We need to simultaneously expand the use of our product," he added.
---