What HPE's $500 mn investment means for IoT in India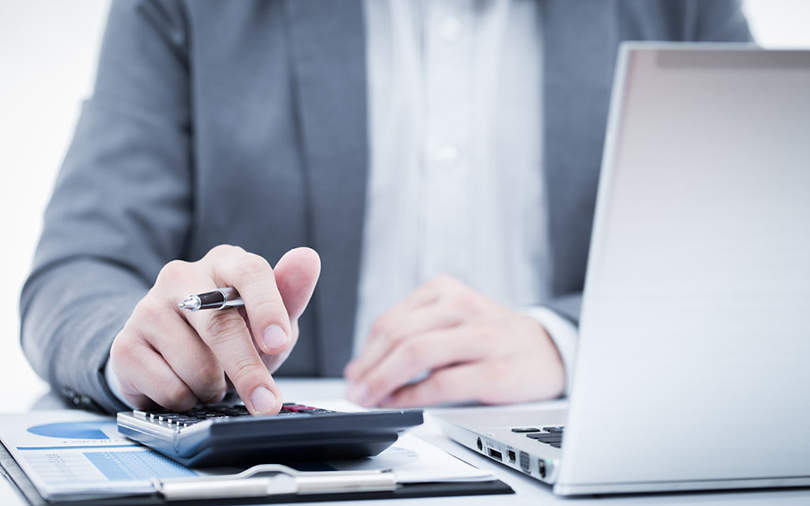 The $500 million bounty announced by Hewlett Packard Enterprise (HPE) for India yesterday will be the much needed catalyst that the country's internet of things (IoT) ecosystem needs at this stage to accelerate development.
The San Jose, California-based company will start manufacturing Aruba's portfolio of mobility and IoT solutions in India before the end of 2019 as part of the larger investment, indicating that some groundwork has already gone into the process.
The manufacturing push is being driven by sops from the government to encourage projects in the sector, according to Sameer Mahapatra, head of sales for India and SAARC for IoT solutions provider Aeris.

"India offers IT support and resources, which is one of the primary reasons of interest in the country," Mahapatra said, adding that he saw increased investment and adoption in the country.
Juergen Hase, chief executive of Unlimit IoT, an end-to-end IoT solutions provider and part of Anil Ambani's Reliance Group, also said that the central government and regulatory bodies were adopting initiatives like cashless payments to push India to become the fastest-growing country globally in terms of digitisation and IoT.
"While India still lags in comparison to the US and Europe, more and more companies are coming to India because it is like China," Hase said. "While we have seen phase I of maturity in India, we are now moving to the second phase under which companies will make IoT products and solutions in India and export them globally."

According to Hase, phase I was the proliferation of technology in India.
HPE has not specified what it will manufacture under its Aruba mobility and IoT devices. Founded in 2002 by Indian-origin entrepreneurs Keerti Melkote and Pankaj Manglik, Aruba makes networking devices as well as software products to ensure networking security. The company was acquired by HPE in 2015.
With more and more devices getting connected to the Internet and HPE pioneering edge networking as an alternative to the public cloud, the role of Aruba has been rising within the company.

While India does not make sensors, the country already has a robust network of wireless routers and switches making companies in India.
With sensor prices dropping 60% over the last few years, the country without a semiconductor manufacturing base will struggle to match the prowess of its East Asian neighbours, according to PVG Menon, founder of electronics and semiconductors industry consultancy VANN Consulting.
"With India being strong on system-on-chip (SoC) design, development and testing, where 60% of the value resides, along with our expertise, skill and capacity building over the last decade in networking, we are better placed to exploit that," said Menon, who was earlier the president of Indian Electronics and Semiconductor Association (IESA).

Menon added that without substantial government support, the country will not create a deeper base in electronics manufacturing. "Most of what passes off as manufacturing today is just assembling," he said.
Large semiconductor firms like Intel, ARM and Qualcomm have made substantial investments in research and development of mobility and chip software along with a plethora of startups that take a huge chunk of the chip design and testing work from these firms. However, the country has failed to develop the manufacturing of sensors or chips that are essential to complete backward integration.
"The IoT market in India is better to read through industry segments. While some segments like manufacturing, utilities and automobiles have reached a higher stage of maturity, others like healthcare are still at a nascent stage. This is because a lot of IoT maturity is dependent on policies pertaining to individual sectors," Mahapatra of Aeris said.

Citing the example of the electric vehicles category in which the government has said that at least 50% of the components have to be sourced locally, Mahapatra said it would drive up IoT investments in the country in that segment. He also added that projects of water and garbage management under smart cities is also accelerating the proliferation of IoT platform and services in those industries.
The IoT market in India is expected to grow at the rate of 62% CAGR from $1.3 billion in 2016 to $9 billion by 2020, according to an EY-FICCI report that cited data from the IT industry lobby Nasscom. The report also claimed that the number of IoT connections is expected to grow at a CAGR of 137%, increasing from $60 million in 2016 to $1.9 billion in 2020. It also expected 5G to play the role of a catalyst in IoT proliferation as high volumes of data transfer becomes cheap and faster.
"IoT is becoming a system integration play with software and technologies like artificial intelligence and analytics deciding what the sensors can do and our expertise is along these areas. So, any investment by a company with deep roots in these areas will strengthen the ecosystem," Menon said.

Many large domestic industries are increasingly moving towards adopting IoT, which has prompted companies like HPE to invest in the country, said Rishu Sharma, principal analyst at technology market research firm International Data Corporation (IDC).
IoT is seen as a key enabler for Indian enterprises looking at digital transformation, according to an IDC report published last year. As many as 60% of Indian enterprises are looking to leverage IoT for competitive technology and pricing advantage.
"There are more proofs-of-concept (PoCs) being carried out right now as the awareness in enterprises is high and they want to adopt some form of IoT application. However, enterprises are also facing huge challenges when it came to implementation such as the return of investment, laying over the new technology over legacy systems and security challenges in terms of data, endpoint and network security," Sharma said.
India accounts for only 1% of all cellular-based IoT connections globally, Satyajit Sinha, an analyst at Counterpoint Research, said.
"India still lags because there is not a lot of synergies needed between software, hardware, network provider and cloud service provider for IoT proliferation. We expect India to reach its potential in IoT by 2021 when network providers will act as system integrators," he said.
---