HPE to set up IoT-enabled training centre for agri-tech innovations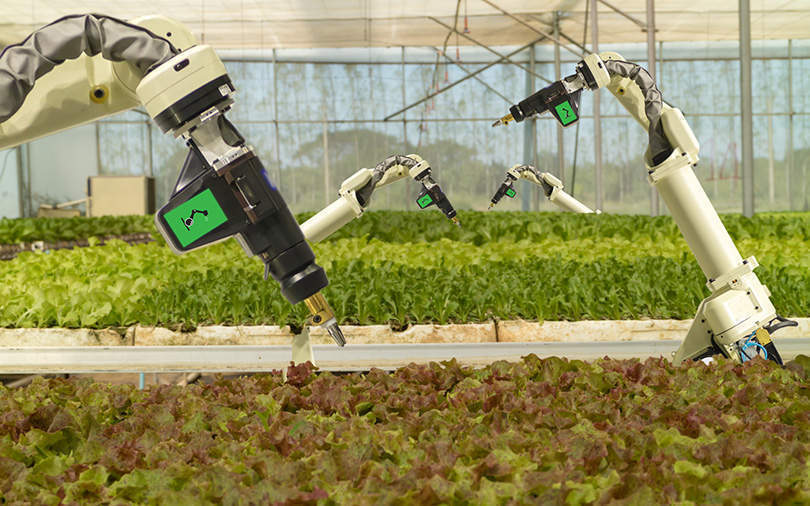 San Jose, California-headquartered Hewlett-Packard Enterprise (HPE) will be setting up a centre of excellence (CoE) in Andhra Pradesh.
The technology giant signed a memorandum of understanding (MoU) with Agastya International Foundation, a not-for-profit educational trust based in Bengaluru, for setting up the planned skill hub at the latter's campus in Gudipalli, HPE said in a statement today.
The planned CoE will train students in the areas of Internet-of-Things (IoT) and computer programming.

The facility will also offer access to advanced IT solutions to facilitate more efficient production in the agricultural sector.
The Agastya International Foundation will help enrol underprivileged students studying undergraduate-level computer science and engineering in the CoE.
IoT experts from HPE will work on agricultural projects. Training at the planned hub in IoT and computer programming aims to improve the employability of the students enrolled in the CoE, the statement said.

As part of the technology infrastructure set-up, Microsoft Azure cloud services will be deployed at the CoE.
HPE's Pointnext Global customer solution centre (CSC) will provide incubation support for initiatives undertaken at the CoE.
"Digital agriculture has the potential to accelerate the productivity of food systems while cutting farming inputs. Through this CoE, we aim to provide the students with the requisite IoT training enabling them to find innovative solutions to boost yields and reduce waste," Sanjay Mujoo, vice president, HPE Pointnext Services, said.

Earlier this week, HPE announced that it plans to invest over $500 million (about Rs 3,447 cr) in India over the next few years. A part of the investment, the company said, would be channelled into R&D and facilitating innovation in India, particularly in the IoT space.
Microsoft announced last month that it would launch AI Digital Labs where the company and select institutions will provide training and infrastructure to facilitate innovation.
IIT-Kanpur and IT firm Tech Mahindra have signed an MoU to set up a facility for joint research in cybersecurity and develop solutions to protect digital infrastructure.

---