Internet giant Google is adding additional notifications for transactions to its unified payments interface (UPI)-based payments app Google Pay.
The development comes close on the heels of the Truecaller incident where the company was creating UPI IDs without user consent.
"Starting today, Google Pay will now send app notifications as well as SMS to inform users about the direction of flow of money - that is, underscoring that they are sending money from their account when they approve a UPI collect request," the company said in a statement, adding that the move was intended for tightening security around transactions.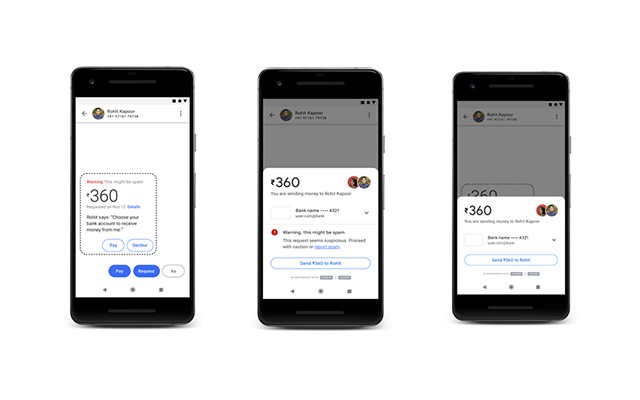 UPI, developed by National Payments Council of India (NPCI), is a protocol for money transfer between banks along with national electronic funds transfer (NEFT) and immediate payment service (IMPS) that allows users to send money from one bank account to another using a smartphone app.
Google Pay in India runs on UPI protocol along with WhatsApp, Paytm and other apps.
Some of the other security features of the app include enhanced fraud protections with SafetyNet, secure access, blocking fraudsters from getting on Google Pay and scam predictions.
Google's SafetyNet is a protocol served by the company's fraud models and authentication platform to ensure that users are not victimised and it also allows quicker suspension of fraudulent accounts.
Google also claimed that its payments app uses machine learning-based scam prevention models, and also displays explicit scam or stranger warnings if a user receives a request from someone suspicious or not in their contacts.
---