Column: Technology key to shaping global sustainable development paradigms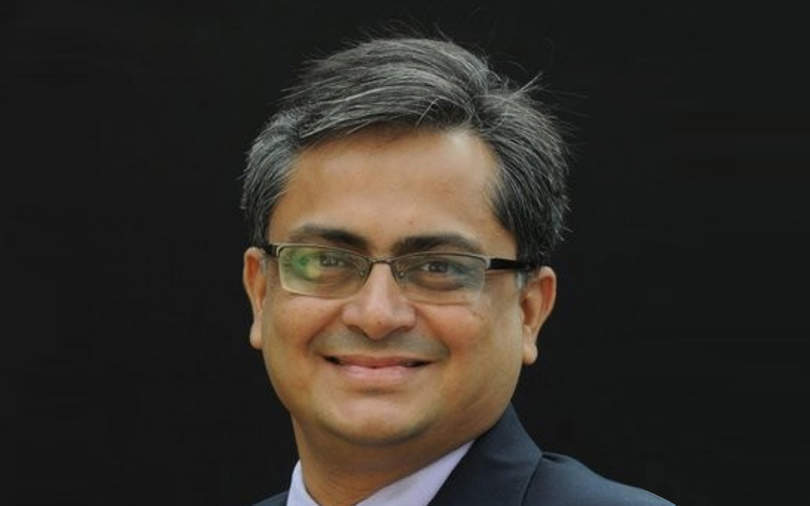 During a routine house clean-up one day in 2017, Shalini Sharma finally decided to dispose of her growing pile of disused electronics. The trouble was that she didn't know an authorised recycler who could help her. It was a situation that many of us might be all too familiar with. However, few realise the harmful effects of improper e-waste disposal. Electronic waste can take years to disintegrate, and it discharges toxic chemicals into the air and soil in the process. India reportedly produces two million tonnes of e-waste every year. Sensing an opportunity for change, Shalini launched Sanshodhan E-Waste Exchange with two other co-founders in February 2018.
Sanshodhan provides last-mile connectivity between corporates and housing societies, and government-authorised recyclers through a simple IoT-based platform. Within just a year, the enterprise was operating in multiple cities including Mumbai, New Delhi and Chennai. It is slated for adoption in the Government of India's Smart Cities project, beginning its operations in Amravati.
Sanshodhan's success is indicative of a growing trend in sustainability-driven innovation. Leading global companies now see a chance to reinvent products and services to meet new demands and achieve market advantages through sustainability initiatives. It is at the heart of numerous startups that focus on harnessing new technologies to create a better future.

Technological innovation is the key to shaping global sustainable development paradigms today. The past decade has seen several trends that indicate the growing role of technology in sustainable development. Let's look at how four of these – internet of things (IoT), artificial intelligence (AI), blockchain and electric vehicles (EV) – are driving transformation.
Internet of Things (IoT) and smart cities
Picture a city that can virtually think for itself. IoT could soon turn this into reality. Using built-in chips, sensors and unique identification codes, it can connect multiple devices through the internet and enable each of these to 'communicate' with each other. It is no surprise, then, that the Indian government is leveraging IoT to aid its Smart Cities mission, since information and communications technology lies at the heart of the smart city concept.

IoT can have multiple roles to play -- recycling and waste management, power and water conservation, efficient transportation, healthcare and security, etc. Just as Sanshodhan E-waste Exchange has created an IoT-based ecosystem for e-waste management, Waste Ventures offers an app called Toter that enables door-to-door waste collection services to private homes and corporates through integration with the informal sector.
As with blockchain, however, perhaps the most significant application of IoT for sustainability lies in energy management. Startups such as New Delhi-based Cubical Labs and Bengaluru-based Zenatix are driving smart energy consumption through IoT-based technologies that check energy wastage. Cubical Labs, for instance, has developed an app called Cubical SmartHomes, which allows users to control lights, air conditioners and other home appliances using just their smartphones. Automation is another practice that enables IoT to improve sustainability. Mumbai-based Gaia, which is currently driving e-governance for India's Swachh Bharat Mission, is working in areas like sensing, tracking, metering and analytics.
AI-driven robotics and waste management

Between 2010 and 2017, according to reports, there were at least 1,470 manual scavenging-related deaths in India. An estimated 1.8 lakh people remain illegally employed in this deadly practice today. In 2018, Genrobotics, a startup based in Thiruvananthapuram, created a robot called Bandicoot to tackle this issue. The bot reportedly takes 45 minutes to clean a sewer hole that would take three to four hours manually. The startup's ambitious plan is to eradicate the practice for good through its AI-powered robotics. Genrobotics is an excellent example of the kind of change that AI-driven robotics is set to drive.
Waste management is one of the country's most pertinent environmental challenges today. While several IoT-based enterprises have made notable strides in this direction in the recent past, AI-driven robotics could soon follow suit. New Delhi-based Omnipresent Robot Tech is another notable start-up, which has been aiding the cleaning and restoration of the Ganga River with a robot called Ro-Boat. A group of teenagers from Gurgaon created an award-winning waste-segregation robot in late 2018.
The use of robotics in waste management is still in its infancy in India, but these trends indicate that the field could soon complement IoT.

Blockchain and energy management
Most people know blockchain as the technology behind the digital currency bitcoin. Blockchain is essentially a digital distributed ledger system that can securely monitor data on millions of computers in a network. A World Economic Survey predicts that blockchain will store 10 per cent of the world's GDP by 2027. In May 2019, the Telangana government even formulated a draft blockchain policy that promises land at subsidised rates for enterprises, along with funding for research and regulatory and policy support.
Blockchain, which is touted as the greatest technological breakthrough since the Internet, can be used to do more than monitor financial transactions. Experts have recently predicted that it has the potential to revolutionise the energy sector. One-way energy and information flows are morphing into multidirectional flows, resulting in an increasingly complex network consisting of several nodes, including microgrids, renewable energy sources, smart appliances, energy management software and sensors. Blockchain could soon integrate these endpoints into the existing power-grid and enable seamless and secure transactions among them depending on changing market conditions.

Most organisations and start-ups in India currently experimenting with blockchain technology continue to work on developing cryptocurrency and optimising supply-chain management. However, startups abroad like LO3 Energy and ElonCity have already begun work in the renewable energy space, and we can expect to see Indian start-ups following suit.
Electric vehicles and clean transport
In 2017, the Indian government had set an ambitious target of achieving a full transition from fuel-powered to electric vehicles by 2030. However, a study by Bloomberg has indicated that only six per cent of automobiles sold in 2030 would be electric. There is no dearth of startups in the EV space today. For instance, Gayam Motor Works manufactures electric motorbikes and smart autos powered by a lithum ion battery swapping system that drastically reduces running costs – the first of its kind in the world. It has also aided the Andhra Pradesh government's waste management efforts by supplying pollution-free e-rickshaws fitted with an advanced hydraulic waste disposal system. PuREnergy, another Hyderabad-based startup, plans to introduce 10,000 vehicles on the road this financial year, while another start-up in the city, E-Trio, has devised an electric kit that can transform conventional cars into electric automobiles.

However, this growth in the EV ecosystem has not been accompanied by a parallel growth in electric vehicle infrastructure. Underdeveloped charging infrastructure is perhaps the biggest hurdle faced by the EV industry. But a decentralised energy grid that integrates electric vehicles and charging points into the existing power grid could improve EV usage in the not-too-distant future. It has also been predicted that the rise of 5G technology and IoT can further accelerate the industry by enabling smart-connected vehicles to interact with traffic management systems and charging grids.
Government policies are also currently aiding the growth of the industry. In April this year, the central government rolled out the second phase of its Faster Adoption and Manufacturing Electric Vehicles (FAME-II) scheme to subsidise the cost of EVs and also set up a charging infrastructure. State governments have also set up their own initiatives. The Telangana State Government introduced its EV policy last year, which, among other things, proposed a road tax exemption for all vehicles until 2025 and a separate power tariff for public and private EV charging.
It has been predicted that we might soon see a second industrial revolution. This may well be the case given the wave of innovations underway in the market today. But unlike the coal-driven revolution of the 18th and 19th centuries, which shaped much of the world we know today, it is clear that clean energy will form the basis for the next one, and it is worth imagining what such a future might look like.
Ravi Narayan is chief executive officer of Hyderabad-based technology startup incubtor T-Hub. The views expressed in this article are his own.
---