Listen: Alteria founders Ajay Hattangdi and Vinod Murali on navigating India's venture debt market

Late last month, Mumbai-based venture debt firm Alteria Capital closed its maiden fund at $140 million, making it the largest such fund to be raised for the India market. The fund received commitments from institutional investors such as SIDBI and Azim Premji Foundation and an assortment of wealthy individuals such as Flipkart founder Binny Bansal and SPI Cinemas promoters Kiran Reddy.
Alteria's fund comes at a time when appetite for debt financing among Indian startups, especially high-risk technology startups, is on an uptick. The fund has already backed a number of startups including hyperlocal services platform Dunzo, digital lending platform Lendingkart, healthcare platform Mfine, scooter rentals platform Vogo, and test preparation platform Toppr.
Among the handful of venture debt firms that are currently active in India, Alteria is perhaps the best positioned to navigate what could still be considered a fairly nascent market. Ajay Hattangdi and Vinod Murali, the firm's founders, have been lending to startups for well over a decade and are more familiar than most with the inherent risks and potential pitfalls of the business.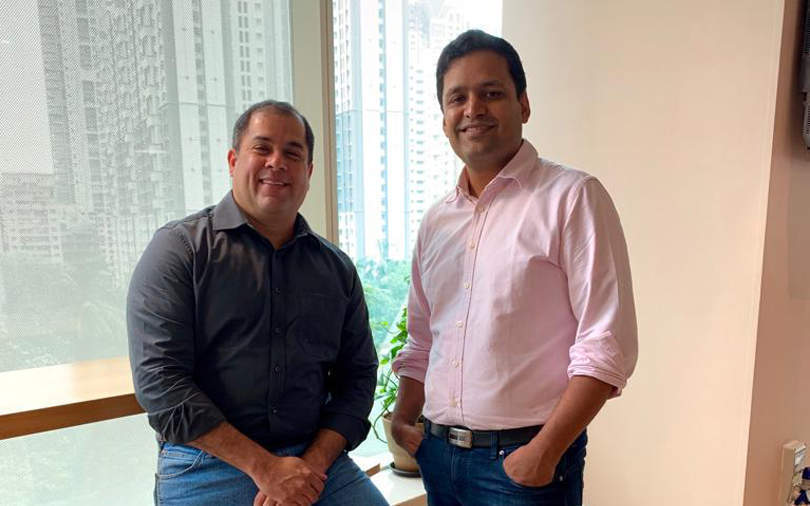 Hattangdi can be credited with pioneering the asset class in India when he started Citi's venture lending programme back in 2005. Hattangdi and Murali became a team in 2008 and went on to build the asset class as part of Silicon Valley Bank's (SVB) NBFC business here. Subsequently, the two went on to lead Innoven Capital, the country's first dedicated venture lending business that was created following the acquisition of SVB's India interests by Temasek Holdings. In 2018, the two decided to turn entrepreneurs themselves and start up with Alteria.
In the first edition of our monthly podcast TechCircle Dialogues, Hattangdi and Murali spoke about their journey into venture debt, raising an independent fund for the first time and why backing technology startups makes sense despite the risks involved.

Excerpts from the conversation:
Hattangdi: You know, Vinod and I have been doing this now for the past 10-11 years. We've had a lot of freedom to run this business in our own way, even at SVB and then at Innoven Capital. But obviously having your own fund gives it a very different angle. So, I think, for us it was just sitting together and figuring out what's the next step for us… setting up Alteria sort of seemed like the next path in our evolution.
Murali: My journey into venture debt was quite serendipitous. I was an engineer… at that time my whole dream was to be in marketing. We keep joking in the team, I just wanted to sell soap!

Hattangdi: The first time we met, I think he mentioned to me about five times that at some point he wanted to do something entrepreneurial and he will do it, so don't expect me to be around too long!
Murali: Today India is rated as a strong entrepreneurial destination. So you have deep equity pockets and you have relatively deeper venture debt pockets. There is a much better appreciation for the product. There are at least 200 companies that have taken venture debt. All of these founders, these companies, they know what the money has done for them… the awareness, the depth of the market has played a role in honing the product in a sense and making it more relevant for the startups of today.
Murali: Venture debt is not going to change a founder's life overnight. Neither does equity (capital) actually. Ultimately, a lot of other things come together to make a startup successful. The equity (capital) is a strong enabler. Venture debt is a relatively less strong enabler.

Hattangdi: While companies can benefit from adding debt when things are good, the same obligation to repay can create more pressure and magnify troubles when companies go sideways in certain quarters. Because the obligation to repay doesn't stop.
Murali: The part (about being on the road to raise the fund) that was not fun was the travel. I hate travelling. The fun part was… we met a tonne of successful, smart people, had 200-odd conversations and about half of them came through to the fund. That was an interesting process. It sucks to hear, no… now when founders say they're fundraising, we have lots of empathy, because we've just done that.
Hattangdi: Our business is a derivation of the venture capital business. So our portfolio is going to look a lot like the venture capital portfolios. Sometimes you don't see some of those newer segments represented in our portfolio because we just need to believe that those are here to stay and will get funded in the next round and therefore, make safe lending targets.

---