Agritech startup CropIn to work with Punjab govt for seed potato traceability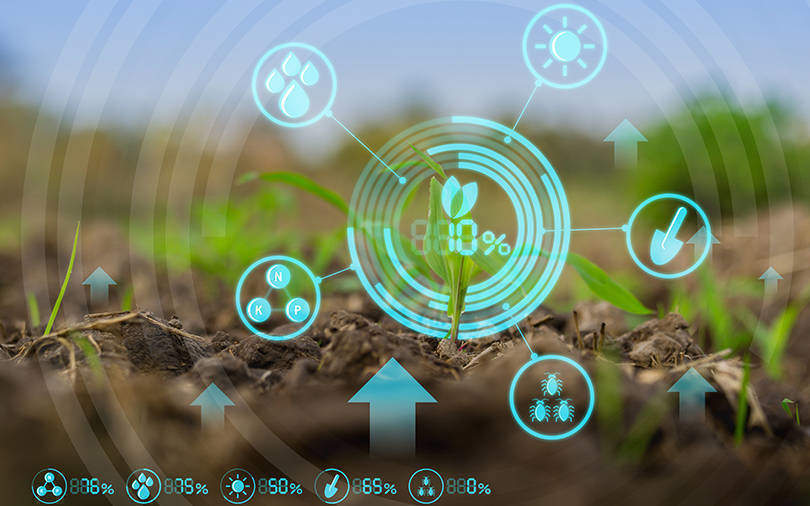 Bengaluru-based CropIn Technology Solutions, an agritech startup that provides software as a service (SaaS) solutions to agribusinesses globally, has partnered with Punjab Agri Export Corporation (PAGREXCO), a government of Punjab enterprise, to improve the quality of potato seed production in the state.
Under the partnership, PAGREXCO will use CropIn's artificial intelligence (AI)-powered technology to improve the quality of potato seed and incorporate a first-of-its-kind seed potato traceability in the entire value chain, CropIn said in a joint statement.
Potato farmers will soon be able to differentiate seeds produced in Punjab from other states, the statement added.

The quick response (QR)-code tagging during packaging and warehousing process will also help farmers trace the origin of the seeds. It will further allow them to know whether the seeds are PAGREXCO-certified or not, the statement said.
"Punjab produces 27 lakh metric tonnes of potatoes every year, which means that ensuring high seed quality is absolutely critical. In fact, Punjab also caters to 60-70% of the entire seed potato demand in the Indian market," said Kunal Prasad, co-founder and chief operating officer, CropIn.
After receiving certified seeds from Central Potato Research Institute (CPRI) and aeroponic labs (where seeds are grown without soil in an air or mist environment), PAGREXCO takes up a massive multiplication process to pack the seeds.

At the multiplication stage, CropIn uses a combination of three digital solutions including SmartFarm, SmartRisk and AcreSquare to monitor the entire process from planning to production, the company added.
"This partnership will not only impact the potato seed farmers in Punjab but also potato growers across India and in the international markets. We are excited about partnering with PAGREXCO and being able to improve outcomes at such a large scale," Prasad said.
---