Infosys partners with Microsoft, Johnson Controls to offer smart space solutions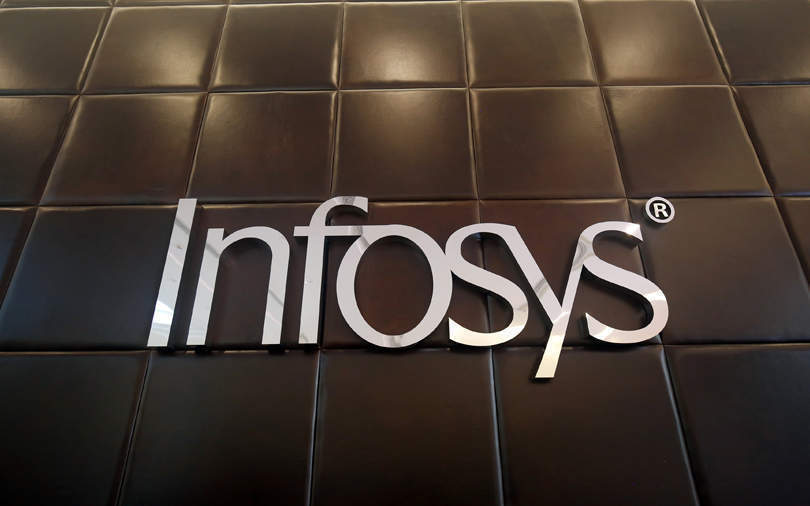 Photo Credit: Reuters
Bengaluru-based IT services provider Infosys has partnered with Microsoft and Irish diversified technology solutions provider Johnson Controls to provide smart space solutions to enterprise customers.
The new solutions, which will encompass smart buildings and spaces solutions, will accelerate the convergence of physical and digital infrastructure, the companies said in a joint statement.
Johnson Controls will also work on optimising energy and water consumption in these buildings, the statement added.
"Our partnership with Infosys using Microsoft platforms gives customers the power to make faster, intelligent data-driven decisions to run its buildings more safely, efficiently and sustainably, and will increase the productivity of their occupants," George Oliver, chairman and chief executive officer, Johnson Controls, said.
Cloud and artificial intelligence can tap into data from physical spaces to drive better engagement with occupants and achieve new levels of efficiency, Oliver added.
Infosys and Microsoft will also be collaborating on areas such as cybersecurity, enterprise applications on Azure, Microsoft business applications and data analytics.
On the cybersecurity front, Infosys said it has started a new practice that will deliver scalable solutions leveraging Microsoft's technologies.
The companies are also collaborating for SAP solutions on Azure across multiple industries such as life sciences, retail, consumer products and automotive suppliers.
In July, Infosys had started a new cyber defence centre in Bucharest. The defence centre is expected to offer end-to-end cybersecurity solutions to European and other global businesses.
Earlier, the companies worked together on establishing the first-ever Microsoft Cloud Business Unit among global players, building data estate modernisation offerings and global Azure migration services.
In June, Infosys and Microsoft said they will together deliver solutions for smart buildings in sectors such as engineering, construction, architecture, facilities management and real estate.
Comment(s)