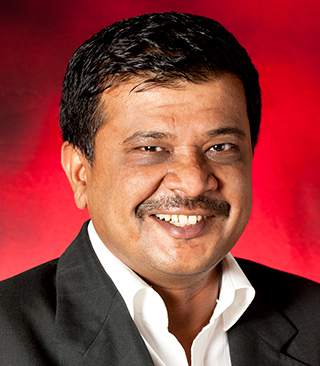 Israel-headquartered cybersecurity solutions provider Check Point Software Technologies has appointed Sundar N Balasubramanian as managing director for India and South Asian Association for Regional Cooperation (SAARC) regions.
Balasubramanian will replace Bhaskar Bakthavatsalu who has been promoted to a global role, an official statement said.
Balasubramanian will report to Sharat Sinha, vice president and general manager, Asia-Pacific and Japan.
Prior to joining Check Point, Balasubramanian served as senior director of commercial sales and partners for India at software solutions company VMWare.
Balasubramanian has over 25 years of experience in the information technology services sector working at various companies such as IBM, EMC and Microsoft.
"I believe with Sundar's leadership and experience, we will continue to drive success for Check Point, its partners and customers in India and SAARC," said Sharat Sinha.
Founded in 1993, the New York Stock Exchange (NYSE)-listed Check Point Software Technologies has provided IT services and products to enterprises, service providers and consumers across the world.
The company's headquarters are located in Tel Aviv, Israel and California, US, with subsidiaries in India, Canada, China, UK, France and Germany.
The IT firm also promotes academic information and cybersecurity research through the Check Point Institute for Information Security (CPIIS).
In July, Check Point discovered a malware named Agent Smith. The malware, named after a character from The Matrix series of movies, had infected close to 15 million devices in India.
In May, the IT security solutions provider found that a banking trojan called Trickbot had made a return to the cyberspace. The company had pointed out that the trick bots were deployed to coincide with Tax Day in the US on April 15.
---