We position startups for success from day one: Avnish Sabharwal, Accenture Ventures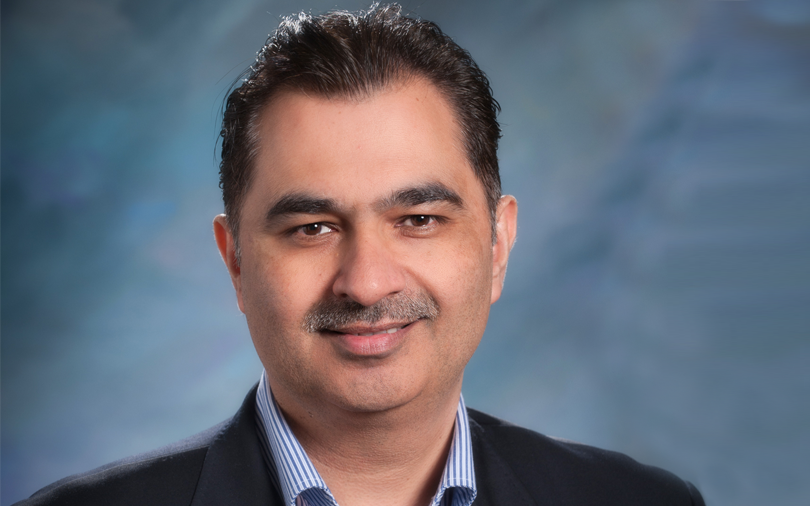 Accenture Ventures, the corporate venture capital arm of information technology consulting giant Accenture, recently launched the second edition of Accenture Ventures Challenge, an initiative that targets deep-tech, B2B (business-to-business) startups. This year's challenge drew nearly 400 entries from across the country, out of which 15 made the final shortlist.
The six winners selected from the final shortlist joined Accenture Ventures' open innovation partner programme where they will collaborate with Accenture's global clients and have an opportunity to scale their solutions.
In an interview with TechCircle, Avnish Sabharwal, managing director at Accenture Ventures, spoke about its open innovation programme, deep-technology areas that it is interested in and how it engages with the larger ecosystem to support disruptive startups.

Edited excerpts:
How is Accenture Ventures' initiative for startups different from other players out there in the ecosystem?
We put the importance of startups first. That is not what too many organisations do. For us, the startup is most important. We position the startup for success right from day one. So it's not as if I'm positioning them for failure. That is never going to happen with Accenture Ventures. The startups know that with us they are in good hands. They know that the success of the startup is the number one priority here, which is what has set us apart from other players.

Another thing is intellectual property. Accenture Ventures is known not to mess with this, which the startup appreciates. We are not into startup tourism. We are not interested in setting up a startup zoo. We are focused on only one thing — business outcome.
How does your open innovation model work?
The open innovation model consists of three key entities. There's Accenture, obviously. Then there are startups and clients. It's a win-win programme. Accenture works with innovative and disruptive startups to develop capabilities that we may be lacking. No organisation in the world, including Accenture, can keep pace with the speed at which innovation is taking place. For that we need to partner with these disruptive startups. First access to their capabilities, platforms and intellectual property gives us a competitive advantage in the market.

What startups want from Accenture is market access. Our game is very focused — market access. And, that is why startups love us. They know that we can take them to the biggest Fortune 500 companies and the biggest companies in India.
The client gets the best of both worlds. They get the best of Accenture and they get the best of the innovation from the ecosystem, all under the Accenture umbrella. They don't have to deal with the many small, disruptive startups. Accenture is accountable for the final outcome. They love the innovation without taking that much of a risk.
We work with a particular kind of startup, typically B2B, growth-stage and deep-tech. They bring intellectual property and platforms to the table. Accenture brings the domain expertise and client relationships.

What are some of the challenges of bringing startups and large enterprises together?
While startups are great innovators, they are not necessarily the best in terms of delivery. High performance delivery is in our blood. Startups are more focused on innovating. One of the challenges they face is while sometimes their product is great as a proof-of-concept, it cannot scale to the requirements of a big client across businesses and geographies. When they get into an engagement with Accenture, it is evident that they need a big helping hand as far as delivery is concerned.
In terms of frontier technologies, what are some of the priority areas for enterprises looking to engage with disruptive startups?

There is a plethora of exponential technologies in the market which are capable of causing disruption. However, not all of them are at the maturity stage. Our clients are investing heavily in automation. Automation is the first step towards executing artificial intelligence (AI). Data is another one. An area which is big is sorting out data lakes, data extraction and data cleansing. And these things are focused on the internet of things or what we call Industry X.O. A lot of big companies with manufacturing processes spend a significant amount of money trying to improve capabilities in Industry X.O. So, I would say analytics, Industry X.O and AI, with the sub-segments of automation and data, are the big priorities.
How does the market approach for deep-tech, B2B startups need to be different from B2C startups?
From a deep-tech, B2B perspective, what is important is that such startups need to be thinking from a global perspective from day one. It is not a B2C startup where because of the volume and scale which India provides, you can afford to become a unicorn without having to go outside India. Helping our associated startups scale and globalise is our forte. And, that is why the deep-tech startups find Accenture to be a great partner. Because we provide help exactly where they need it. A lot of them are doing multiple projects without our clients having to spend a dollar.

Could you share examples of startups in the Accenture Ventures ecosystem that have helped enterprises in their day-to-day operations?
One of the startups, Detect Technologies came out of IIT-Madras. It's one of the pioneering startups in the AI space. What they have is a very exciting technology which is a combination of hardware and software which they call GUMPS (guided ultrasonic monitoring pipelines system). It is able to detect corrosion in oil pipes long before they explode. We have taken them to at least 10-15 clients where we are doing some very exciting work.
You have a partnership with Nasscom called Iinspire. Tell us more about that and similar other partnerships to address startups.
The NASSCOM partnership is just focused on Israeli startups. We have many such partnerships already on-going. They may not have the visibility of the India-Israel programme. We are also very well connected with our hub in Hong Kong where we are getting disruptive fintech startups to India. Silicon Valley and London are areas where we are very well connected and we have a structured programme which is helping them. So, what we do (through these partnerships) is take Indian startups global and bring global startups to India.
---