Enterprise Tech Dispatch: Google's acquisition route to the cloud; Blockchain alive and well?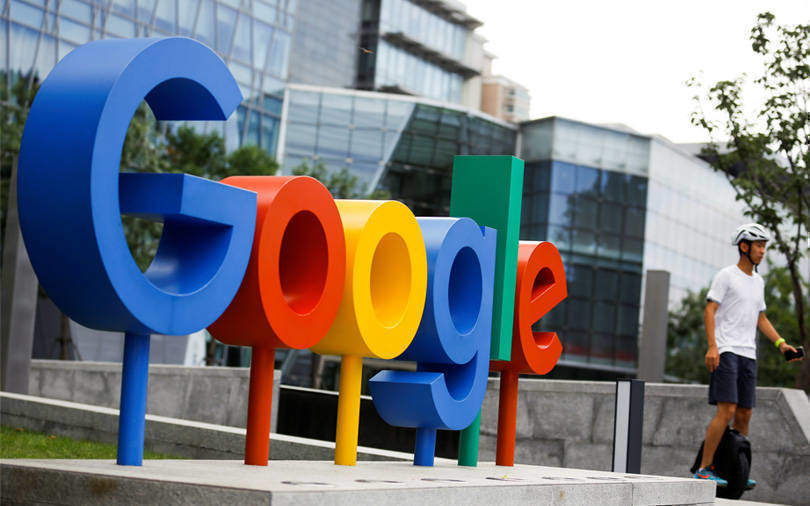 It is well documented that Google is looking to match its cloud services business with rivals such as Amazon Web Services (AWS) and Microsoft. However, according to several news reports and research agencies, the company may have to look at acquiring companies to close the gap as cloud services providers try to take advantage of the digital transformation drive.
Research firm Trefis said Google might get a leg-up in the cloud sweepstakes if it can acquire Nutanix which it claims is a market leader in hyperconverged infrastructure services. It further says that the company will complement Google's hybrid cloud strategy, much like IBM's $34 billion bet on Red Hat.
In July this year, Google snapped up enterprise cloud storage services provider Elastifile. A month earlier, it acquired analytics startup Looker for $2.6 billion and added its services to its cloud business.

Another continuous worry for the company has been its sales strategy. Multiple news reports claim that the company has nearly one-tenth of the sales team compared to rivals. Google, which had hired Oracle veteran Thoman Kurian to turn around its cloud business, has been looking to achieve at least half the sales force in the next two years. The company, reports said, is on a hiring spree and is picking up SAP veterans to drive its sales engagement with large customers.
Focus on health research
While Google continues to make plans and moves to gain market share in the cloud space, the company has not taken its eyes off research. According to a news report, the internet giant is planning to pursue health research using artificial intelligence and cloud computing in collaboration with the Mayo Clinic.

Kurian in a blog post said that the project will not only look at curing diseases faster by deploying machine learning models but will also help Mayo with digital transformation. "Eventually, Mayo Clinic hopes to share these models and other joint solutions with caregivers across the globe to improve healthcare delivery," Kurian wrote in the post.
Cloud to create more jobs in India
Global surveys claim that the world is ready for cloud technologies and service providers such as AWS, Microsoft, IBM, Oracle and Alibaba should take advantage of the current market. India is no exception to the trend.

Cloud solutions and services provider Apptio, which also deals in digital transformation projects, is opening up a new centre of excellence in Bengaluru, Business Line reported. According to the report, the company is looking at having 300 permanent positions in city along with increasing its data scientists staff three-fold by the end of the year.
In the meantime, the government is yet to finalise a cybersecurity policy for the country. The latest announcement from Data Security Council of India (DSCI) came last month which said that the country would unveil its cybersecurity policy next year.
In fact, a study conducted by the US-India Strategic and Partnership Forum (USISPF) has claimed that the hi-tech manufacturing sector in India is capable of not only attracting investments worth $21 billion in the next five years but also create 550,000 direct and 1,400,000 indirect jobs.

Big Blue to design AI curriculum for CBSE students
Along with talks about how emerging technologies will create new jobs, government organisations, industry lobby bodies and large corporates are also thinking about reskilling and skilling the Indian population to fill the upcoming opportunities.
And if we are to align with the Central Board of Secondary Education's (CBSE) approach, skilling should start from school. The board, which had earlier announced AI as an elective subject for class 9 to 12, has said that it was partnering with IBM to design the AI curriculum that will be taught in at least 1,000 schools as part of the pilot project.

According to a Times of India report, IBM will create a team consisting of domestic and global experts to design the curriculum.
Blockchain thriving?
Blockchain or distributed ledger technology seems to be thriving in India with several companies, especially banks, looking to take advantage of the technologies immutable and transparent properties.

In fact, a news report from MoneyControl cites experts saying that blockchain could be used by the banking industry. The report, which cites an EY analyst, claims that the BFSI sector can also take advantage of the technology to stave off cyberattacks. Another report from MoneyControl says that Bank of Baroda has been tinkering with blockchain technology to give it an edge over rivals. The report cites top executive Akhil Handa saying that the bank is trying to solve use-cases in areas such as e-KYC, trade finance and invoicing using the distributed ledger technology.
Other major deals around the technology in the last few days include payments solution provider Mastercard partnering with blockchain software solutions provider R3 to facilitate cross border payments and Bengaluru-based startup Signzy partnering with Pune-based blockchain startup Prime Technologies to develop banking solutions.
However, there are regulatory uncertainties looming over blockchain companies operating in the country. The EY analyst had also said that blockchain will reach its true potential after these uncertainties are cleared. In fact, the finance ministry's report on fintech has also not clarified on the use of blockchain technology. However, it lists that the government via MeitY will look to work on a project using the technology.
Cyber attacks and blackouts
While there are several reports that cite that India ranks among the top three countries when it comes to cyberattacks, these attacks seem to be getting serious with the latest being on the country's infrastructure.
According to a Mint report, power companies are reporting nearly 30 attacks on a daily basis that are originating from countries such as China, Russia, Singapore and from commonwealth independent states (CIS) countries. The report also states that most of these attacks are ransomwares.
TechCircle had published a report from cybersecurity firm Fortinet in July that claims that cybercriminals are evolving and using increasingly sophisticated ransomware and diverse attack methods.
Today's news in TechCircle
Today we are looking to understand how Infosys is looking at digital deals and what the company believes is driving that segment of the business. TechCircle interviewed Nitesh Bansal, senior vice president and global head of engineering services at Infosys. Read more.
---