Exclusive: Amistad Ventures tops up investment in ecommerce enabler EasyEcom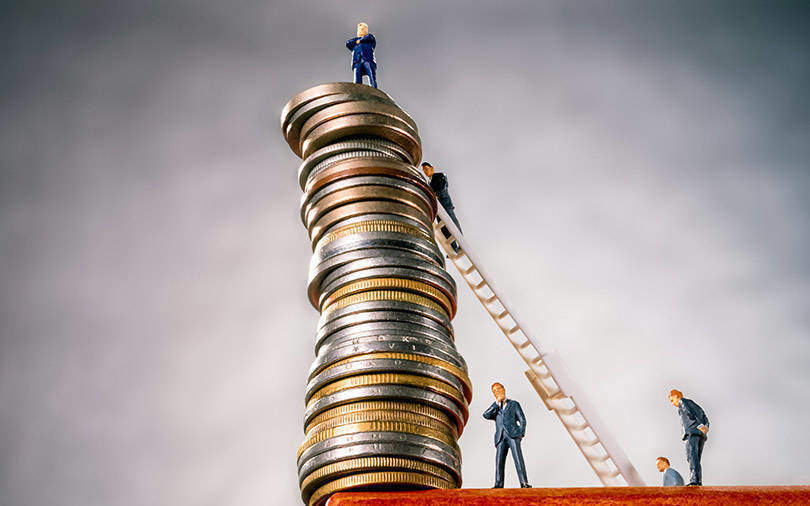 US based venture capital firm Amistad Ventures has invested an undisclosed sum in existing portfolio company EasyEcom. The Bengaluru based ecommerce enabler will use the capital to further strengthen its product and invest in sales and marketing.
As part of the deal, Boppanda Ganapathy, managing partner of Amistad Ventures has joined the board of the company, EasyEcom founder and CEO Punit Gupta told TechCircle.
"We are excited by the adoption of EasyEcom product across retail verticals. It is a fantastic platform for retail companies as it enables them to venture into various sales channels without having to separately invest in technology to manage the complex nature of the business," Ganapathy said.

Bangalore based investment banking firm DIA Capital Advisors acted as an exclusive transaction advisor to EasyEcom for this round of funding.
Amistad first invested in EasyEcom in November last year. In December 2017, EasyEcom had raised angel funds from investors including Ambarish Gupta, CEO of Knowlarity Communications; Aneesh Reddy, CEO of Capillary Technologies; and Bold Ventures, an early stage investment firm that later merged with 500 Startups, and Vona Investments, an early stage angel firm from the US.
Details on the total funding that the startup has raised to date were not available.

Edgewise Technologies, the company that owns EasyEcom, was founded in February 2014 by Punit Gupta, an IIT Guwahati alumnus. It helps brands manage their omnichannel inventory movement. It targets mid-to-large retail enterprises in India and globally with two solutions – an enterprise grade omni channel inventory management system (IMS) and a reconciliation software.
Gupta previously led the technology team for a business-to-business hyperlocal startup named OnePath based in Atlanta, US.
How EasyEcom connects brands with online platforms

EasyEcom's IMS software enables brands to integrate with ecommerce channels such as Amazon, Flipkart, eBay, and Etsy. The solution can also be integrated with traditional solutions such as Quickbooks, Tally, SAP, and Microsoft Navision for accounting automation. In addition, it provides business-to-business (B2B) order management capabilities.

The automatic reconciliation software helps brands manage and settle payments related to marketplace commission, payment gateway charges and shipping fees which cumulatively account for about 40% of a brand's expenses.
Some of the major brands on the platform include Provogue, Swiss Military, Prestige TTK, Tata Cliq, and TrueBalance. It is currently targeting rapidly growing retail clients globally.

According to Gupta, the company has achieved break-even in the ongoing financial year. It also claims to have processed more than 25 million orders worth over $500 million since inception.
"There is tremendous demand globally for an integrated platform like EasyEcom. We have more than doubled the technology team in the past few months and are investing heavily in upgrading the platform to cater to global demand. We work closely with leading strategic players in logistics, ERP & accounting solutions, retail brands and have received interest from players to join hands. That proves the growing demand in the market for a player like us," Gupta said.
The highly unorganized retail space, where new sales channels pop up from time to time, is a complex and expensive riddle to solve for brands. Omnichannel enablers like EasyEcom helps small scale merchants, manufacturers, and retailers to tackle these modern retail complexities by offering innovative processes and unique go-to-market strategies. They offer cost effective solutions that can cater to different channels from a centralized platform.

Well funded competitors
Ace Turtle, EasyEcom's primary competitor in the Indian market, recently closed a funding round with existing investor Vertex Ventures and a new private equity investor, financial daily Mint reported. The capital was part of an ongoing Series B round and the company plans to raise more from new investors. Ace Turtle offers offline retailers end-to-end software solutions to manage their ecommerce operations.
Singapore-based ecommerce enabler Shopmatic merged with Octopus Retail Management, also headquartered in the island nation, to create a single entity that will offer omnichannel offerings to small and medium enterprises (SMEs). The Shopmatic platform helps SMEs build their online stores where they can sell their products or services through multiple channels while Octopus offers cloud-based retail management solutions to bricks-and-mortar businesses. The company had raised an angel investment of $1.5 million from undisclosed investors in India, the US and Singapore and $5.7 million in its Series A round of funding from ACP, a technology-focused venture capital firm, and Spring Seeds Capital, the investment subsidiary of Spring Singapore, a unit of the government of Singapore.

Shopmatic has a strong presence in India, the Middle East, Singapore and Hong Kong while Octopus operates in China, Malaysia, the Philippines, Sri Lanka, Taiwan and the US.
Zoomtail Technologies, which offers ecommerce enabler solutions to fashion retailers, raised an undisclosed sum in a seed round led by Matrix Partners India earlier this year. The company provides a chat-based platform for small fashion retailers to discover the latest fashion trends, purchase inventory and helps create an omnichannel experience for retailers.
Anchanto, a Singapore and Pune-based ecommerce fulfilment platform, raised $4 million as part of the first close of its Series C round in July 2018. It offers software-as-a-service (SaaS)-based solutions for e-commerce warehouse management, multiple marketplace store management platforms, a cross-border shipping network and a global fulfilment network.
In August 2017, Zepo Technologies, which runs a do-it-yourself ecommerce platform for small businesses, raised capital from investors including online funding platform LetsVenture, FreeCharge co-founder Kunal Shah and People Group founder Anupam Mittal.
---