Tiger Global, Lightspeed lead $67 mn funding in accountant app OkCredit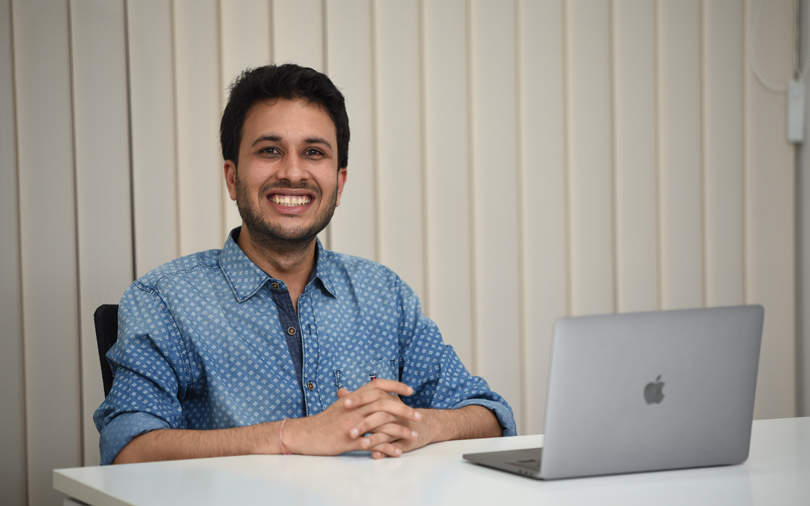 Accounting application provider OkCredit has raised $67 million in a Series B funding round led by existing investors Tiger Global and Lightspeed India Partners.
OkCredit will use the funds for strengthening its team and user base besides developing more products for the small and micro merchants, a company spokesperson told TechCircle.
Most of its existing investors participated in the round, the spokesperson added.

Launched in 2017 by IIT Kanpur alumni Harsh Pokharna, Aditya Prasa and Gaurav Kumar, OkCredit connects small business owners, suppliers and customers and enables them to record credit and payment transactions.
The company claims to have a registered merchant base of 6.5 million currently with about two million monthly active merchants.
OkCredit is used for both business-to-consumer (B2C) and business-to-business (B2B) credit transactions by merchants across industries.

"Lightspeed has been investing in the SME segment in India for years now and we deeply appreciate how complex user acquisition is for this segment. OkCredit represents a rare breed of companies that are discovering digital and viral growth in a market where traditionally, feet-on-street was the only acquisition strategy," Harsha Kumar, partner, Lightspeed India, said in an official statement.
OkCredit, which is operated and owned by Psi Phi Global Solutions, last raised $15.5 million in its Series A funding led by Tiger Global. Chinese early-stage venture capital fund Morningside Venture Capital and existing investors Lightspeed India Partners, Venture Highway and Y Combinator also participated in the round.
Tiger Global is one of the most active venture capital investors in Indian companies with around 50 firms in its portfolio. The investment firm has increased the pace of its investments in the country ever since it ended a three-year hiatus towards the end of last year.

The company made a series of investments in August. The firm co-led a $42 million Series C round in online tutoring startup Vedantu along with Westbridge Capital; took part in a $120 million funding round in financial technology startup Cred; invested $15 million in INDwealth, an artificial intelligence-based wealth management venture; and led a Series E funding round of $75 million in UrbanClap, a Gurugram-based startup that operates a home services marketplace.
Tiger Global has backed unicorns including ecommerce major Flipkart, classifieds platform Quikr and ride-sharing firms Ola and Uber. It exited Flipkart last year when Walmart bought the online retailer.
Lightspeed has been investing in India since 2006 but it was not until 2015 that it launched its first India-dedicated fund of $135 million.

Last year, it added another $175 million with its second India-focussed investment vehicle. Typically, an early-stage investor, Lightspeed continues to make late-stage investments from its global fund.
Its recent investments include Setu, a fintech application programming interface (API) infrastructure startup; conversational artificial intelligence (AI) platform Yellow Messenger; AI-driven data analytics firm ThoughtSpot and community platform for home-hosted experiences MyScoot.
It has also backed ed-tech unicorn Byju's, B2B marketplace Udaan and branded budget hotels marketplace OYO.

---