What Flipkart is up against in India's competitive hyperlocal grocery market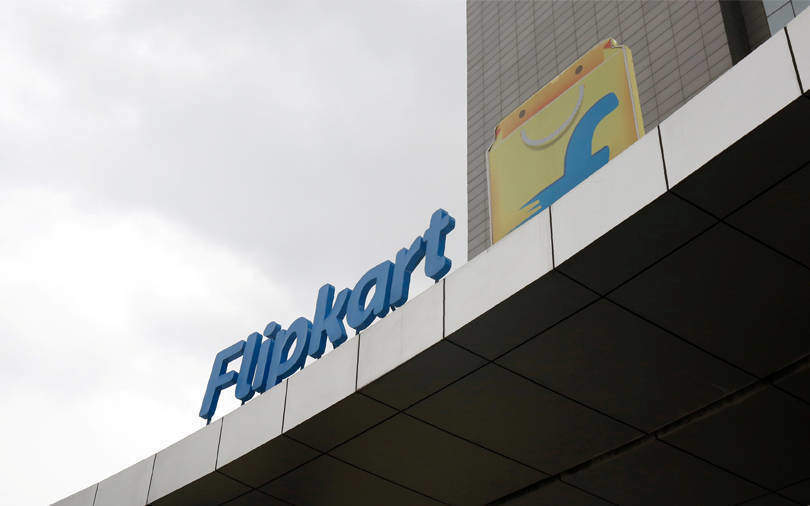 Walmart-owned ecommerce firm Flipkart is en route to attempt it's farm-to-fork foray with Flipkart FarmerMart, banking on its US based parent's over half a century experience in the sector.
FarmerMart, which has been launched as a subsidiary of Flipkart, will offer a range of diversified products and packaged food through physical and online distribution channels. It will also invest in setting up infrastructure such as storage, warehousing, transportation.
Flipkart enters the grocery business at a time when players such as Amazon, Grofers and BigBasket are fairly well entrenched in this market.

In September last year, Seattle-headquartered Amazon, easily Flipkart's most formidable rival, acquired the Aditya Birla Group owned food retail chain More, the fourth largest supermarket chain in the country after Reliance Retail, Future Retail (Big Bazaar) and D-Mart. In August this year, the ecommerce giant went hyperlocal with its grocery delivery services with the launch of Amazon Fresh, a two-hour delivery service for daily essentials for select pincodes in Bengaluru. In August, it also acquired a stake in the Kishore Biyani-owned Future Retail to further deepen its presence in the grocery market.
Apart from Amazon, Flipkart also has to contend with Alibaba-backed BigBasket and Grofers, the Gurugram-based startup backed by SoftBank Group Corp, among other investors.
Bengaluru-based BigBasket raised a $150 million growth round led by South Korean investment firm Mirae Asset in May this year. Recently, according to media reports, it integrated its 90-minute delivery option and next-day delivery option into a single service in a bid to supply more products in less than four hours. The integration, reports said, would enable the company to offer more than 85% of its products in three-four hours while reserving select long-tail items for next-day delivery.

Unlike most of its competitors, BigBasket currently has a conservative view on pursuing an omnichannel strategy. "We don't have the need to go omni-channel just because other players in the space are doing this. It is now proven that there is a significantly large customer base that wants to shop for its grocery needs online," BigBasket founder and CEO Hari Menon told TechCircle in an interview in June.
Watch: Hari Menon on making BigBasket a consumer staple
Over in Gurugram, Grofers, which last raised a $210 million funding round from SoftBank, Tiger Global, Sequoia Capital India and others, announced plans to scale its brick-and-mortar associations to a thousand stores by year end. It aims to achieve the $1 billion revenue mark within the same period, Grofers co-founder Saurabh Kumar told wire service Press Trust of India in an interview late September.

In June, Grofers was reportedly converting many grocery stores into its own branded outlets. It changed nearly 100 such kirana and supermarket outlets to Grofers discount stores in the Delhi-NCR region. The company wants to broaden its distribution and push its own labels to earn better margins. In the same month, it also entered the milk business with the launch of house brand G-Fresh Milk.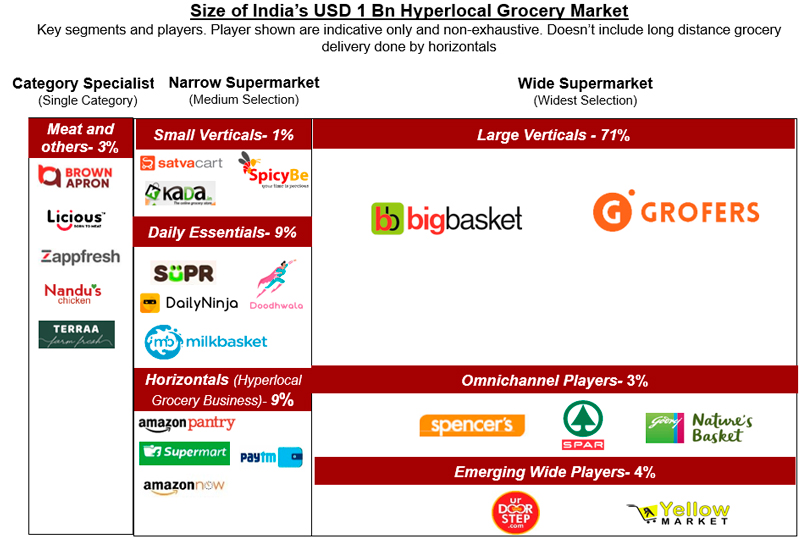 While FarmerMart appears to be Flipkart's most definitive move yet in the grocery business, it has made a number of moves in the past. The Bengaluru based ecommerce firm entered the online grocery segment with its Supermart in August 2018. Initially, the service was available only in Bengaluru. Supermart offers staples, FMCG, dairy products and also private labels.
Supermart is currently live in Bengaluru, Chennai, Hyderabad and Delhi. It consists of a separate supply chain for groceries in the city that includes fulfillment centers and a last-mile delivery network custom.

Within the overall ecommerce market, the grocery segment is the most under-penetrated. "There is a strong reason why grocery is a very different category and not just one more tab on horizontal ecommerce platforms such as Amazon and Flipkart. The supply chain (for groceries) is complex and very involved. It's a grocery business first and ecommerce later. That is why even in the US, Amazon did not get into it for decades," K Ganesh, founding partner at venture capital firm Growth Story and an early investor in BigBasket told TechCircle.
He attributes the same explanation to why horizontal platforms have mostly abstained from grocery items such as fresh fruits, vegetables and meat. "Unlike all other categories, you can't buy meat or fruit from outskirts of Bengaluru and ship it to Chandigarh." Any new entrant, he added, will have to take on BigBasket in every city and separately have to fight multiple battles, unlike the mobile phones segment where a tie-up with a single brand ensures nationwide supply of devices.
With FarmerMart, Flipkart will likely leverage the farm-to-fork model to minimise the layers in the procurement process. "It keeps the produce fresh. Second, it increases margins. Third, it increases the shelf-life, and it's under their control," said K Vaitheeswaran, founder of India's first ecommerce platform Indiaplaza and currently founder of yoghurt-based health beverages brand Again.

"Another thing they (Flipkart) may do is to look for specific foods, beverage products being manufactured and developed in India. Perhaps incubate them, perhaps invest in them, and perhaps work with them," he said. Through that strategy, he added, Flipkart gets access to exciting new, innovative products. "And if they can promise scale to new startups, they could get access to some great margins. They'll get more margins because they'll directly invest and procure products," he said.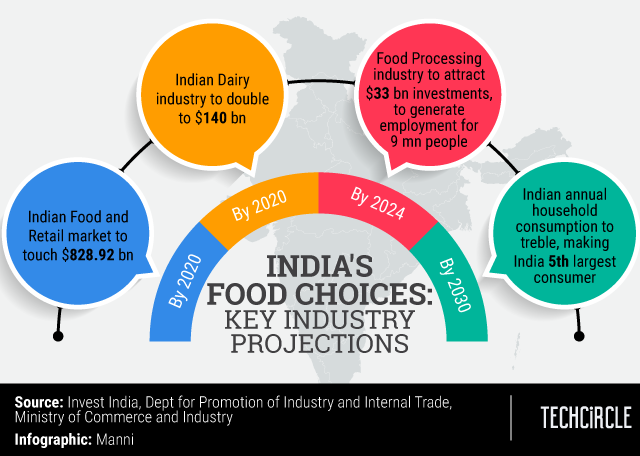 While there are several unknown quantities out there for Flipkart with respect to the grocery business, the only thing it probably doesn't have to worry about is capital. Neither for that matter, do its rivals. Amazon continues to pump money into this market across categories, apart from pursuing an acquisitions-driven strategy. For now, both Grofers and BigBasket are in safe hands in terms of having deep-pocketed, growth capital investor on their cap tables.

While it will be interesting to see how Flipkart plays the grocery game in the context of its competitive arena, it also equally important to note that the war for India's hyperlocal grocery market has only just begun. According to estimates by market research firm Netscribe, only 0.15% of Indians purchase grocery online. That is just about 2 million people out of 1.35 billion population in the country.
---