Patient capital a must for deep-tech funds and startups: Hemendra Mathur, Bharat Innovation Fund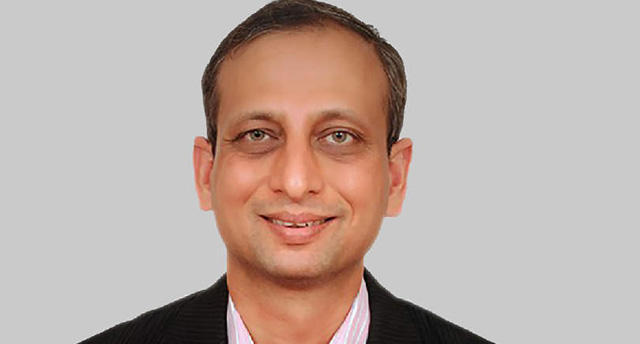 Bengaluru headquartered Bharat Innovation Fund (BIF) is currently on the road to raise a $100 million deep technology focused venture capital fund. It completed the first close of the fund in June last year.
Part of Indian IIM Ahmedabad's Centre for Innovation, Incubation and Entrepreneurship (CIIE), the fund received commitments from investors such as developmental finance institution SIDBI's Fund of Funds for Startups, private sector insurer ICICI Lombard and corporates such as Philips and Bajaj Electricals.
BIF has already built up a significant portfolio of investments which includes credit-scoring platform CreditVidya, industrial Internet of Things (IIoT) startup DeTech Technologies, AR (augmented reality)-enabled toymaker PlayShifu, data analytics platform vPhraseand emotion recognition startup Entropik Tech.

In a conversation with TechCircle, Hemendra Mathur, venture partner at BIF and founder of agri-tech startup ThinkAg, spoke about the unique public-private partnership that drives the firm's investment strategy, how it defines deep-tech, the challenges of investing in deep-tech startups, his passion for agri-tech and changing lanes from investment banking to venture capital.
Edited excerpts:
Bharat Innovation Fund is affiliated with CIIE and IIM Ahmedabad. What is the nature of the relationship of the fund with those institutions?

In terms of structuring, at the top is IIM-A which drives lot of mandate and governance. CIIE was started around 10 years back. It was among the first few incubators supporting startups with seed money, ecosystem support and mentoring. It got a lot of support from IIM-A and its alumni. Our first fund was Infuse Ventures, which was a clean-tech focused fund and then we launched Bharat Innovation Fund under the CIIE umbrella.
We have a dedicated team of our own along with resources. The mandate of the fund is to invest in early stage deep tech startups. The IIM-A association has a lot of value addition for us (BIF) because of the network it provides.
Why deep-tech and how does BIF define deep-tech in the context of its investment focus and strategy?

When we say deep tech, they are companies which are IP (intellectual property) driven, have some differential or disruptive technology which is either patented or patentable and has a huge market. It's a sector agnostic fund but the filter is technology.
The deep tech ecosystem is changing for good. We are seeing interesting deals across sectors particularly artificial intelligence, machine learning, deep learning, robotics, augmented reality, virtual reality, blockchain, cloud computing, advanced materials, etc. I would love to see more biotech deals but unfortunately they are less. We need more.
As a fund, you need capabilities to evaluate technology, access to experts who can say it's a good technology or not or you need to have access to institutions or corporates who can validate those technologies.

Deep-tech investment is picking up around the world too. A BCG report says that $18 billion has been invested in 2018 across the world. According to that report there has been a 20% jump in deep-tech investing from 2015 to 2018. But the majority of this money has gone into US companies, followed by China. We need to catch up and have more funds which understand deep-tech.
When is the final close of the $100 million fund?
We are in the process of raising some more and hopefully we'll announce it soon.

As a deep-tech fund, somewhat rare in India, did you face challenges in selling the value proposition to limited partners (LP)?
Not much because most LPs understand what deep-tech is about. Deep-tech's major challenge is that the gestation periods are longer. It needs some patient capital. In general, the fund's life cycle has to be slightly longer for deep-tech innovations to mature. Alignment with LPs is quite critical for funds.
Do the deep-tech companies in your portfolio find it difficult to sell to domestic enterprise clients and does that limit their ability to scale faster?

Portfolio companies are typically very good in what they do. They understand technology. I think they need to be coached a little bit on developing their orientation towards the market. You want to develop a technology for which market is willing to pay. You can't under-develop or over develop and it's always a challenge.
When you are ahead of the curve and develop a solution for two or three years from now, and you want to sell today, then you find it difficult to get paid.
So I think that needs some bit of guidance, orientation and then you need to keep telling the entrepreneurs that you have to integrate your solutions in the supply chain. A standalone solution has no meaning. You need to build solutions that are adaptable to multiple guys in the supply chain.
Agri-tech is your area of specialisation. What is your view of the sector in terms of upcoming changes and the opportunities out there?
I believe there is a huge potential (in agri-tech) and we are at a juncture of history where we can fundamentally change the way food is being grown, stored, transported and consumed. The whole chain is ripe for disruption. I am sure in the next 20 years, you'll see hundreds of fundamental changes in the way food is being consumed.
Most of the changes would be driven by innovation. Of course, policy change will have a role to play along with education and infrastructural development, etc. but I think innovation will be fundamental.
If you look club all the agricultural inputs including seeds, fertilizers, pesticides, machinery, tractors, labour, water, it's a more than $100 billion market opportunity. The conventional methods will not stop existing, but they will evolve. Going forward, there will be a lot of prescriptive selling which will educate farmers on what to buy and why to buy.
We also need expertise in ensuring the goods get delivered to the right address for the farmers as they are mostly in remote locations, to monitor payments if they want to do in cash. Startups working for rural farmers need to have multi-dimensional problem solving skills.
Going forward, I think the food will become more traceable and the supply chain will become more transparent. Issue of wastage, adulteration, over and under supply will go away with time. How to integrate technology in the supply chain and fintech solutions in agriculture are areas which will be interesting to watch.
You are also co-founder of ThinkAg, a non profit. Tell us more about it?
ThinkAg is a platform we launched last year with three other shareholders, Ankur Capital and two other individuals, Ram Kaundinya and Raman Ahuja. All of us are passionate about agriculture and want to do something interesting in the ecosystem.
If you look at the entire history of ag-tech ecosystem, it is quite nascent anyway. The challenge has been funding. A lot of entrepreneurs struggle to get their follow-ons. We observed that the reason for this is that there are not enough platforms to prototype your innovations, to connect with corporates, build a model which can help you connect with customers, if you need validation then to connect with institutions, laboratories, universities and maybe going forward some policy level interventions, etc.
So that was the thought process and we wanted to try it out. We partnered with the big names in the industry like Monsanto, Syngenta, BASF, Godrej, Rabobank etc.
It's been a year since the platform has been launched and we have around 15 members who are supporting us. We do some sort of matchmaking for agri-tech startups and incentivise the ones helping them. It's a startup-corporate connect. It also connects startups to the FPOs (farmer producer organisations).
You've been a banker in your earlier life. From banking to venture capital, how did that transition happen?
I started with market research and then went to management consulting, then some bit of corporate and investment banking, private equity and venture capital. It's a full cycle and to be very honest, none of it was planned. It has been great till now. Working in different types of sectors, domains has really helped me reskill. There has been a lot of learning and I won't say it's safe career for others because it involves risk. I have not been successful always, there have been failures and I have learnt from them. When you do something of your own, it changes you as a person also. It makes you more grounded and humble.
---