Walmart-backed Flipkart widens FY19 losses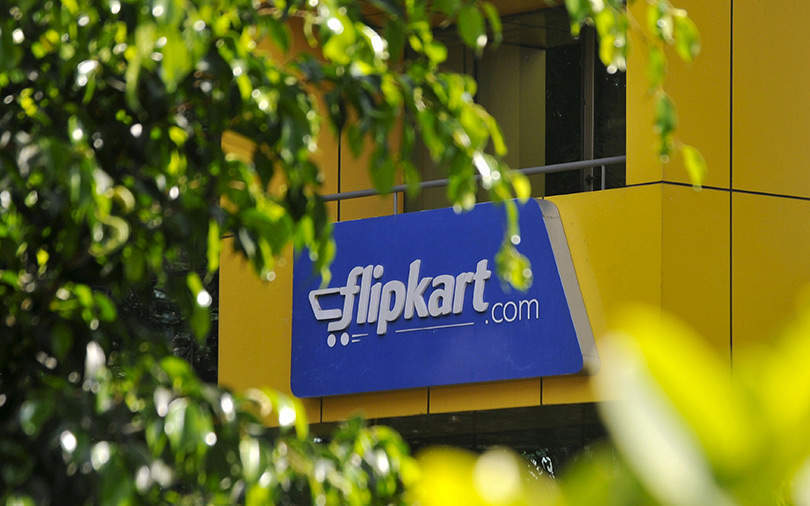 Flipkart Internet, the entity that operates Walmart-owned e-commerce major Flipkart's retail marketplace, widened its losses by 40% on higher employee benefits spends.
The company reported net losses at Rs 1624.4 crore for the financial year 2018-2019 against Rs 1149.4 crore in the previous year, according to regulatory filings.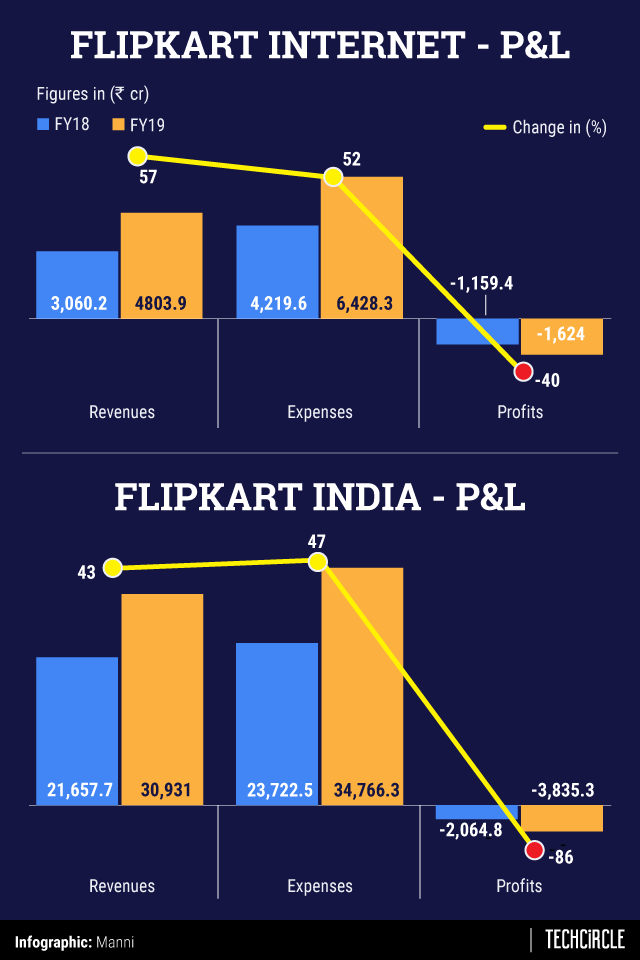 Employee benefits expenses rose 91% to Rs 1889.3 crore. This includes employee salaries and employee stock ownership plan or ESOPs.
Notably, the company's advertising spends showed a 56% jump to Rs 1141.5 crore.
Revenues grew 57% to Rs 4803.9 crores.

Flipkart Internet generates revenues primarily from services such as collection, marketplace, storage and logistics. Marketplace services accounted for 47% of the company's turnover in FY19. These are revenues that are mainly derived from transaction fees paid by registered vendors on the online platform. Marketplace services revenue grew about 34% to Rs 1983.3 crore.
According to a separate regulatory filing, Flipkart India, the B2B arm of the Singapore-registered holding parent company, widened its losses by 86% at Rs 3835.3 crore. Revenues grew 43 % to Rs 30931 crore.
Apart from Flipkart Internet and Flipkart India, the company has at least six other registered businesses in India. They include the likes of Flipkart India, Flipkart Online Services, Flipkart Digital Media, Flipkart Advanz, and Flipkart Logistics.

Earlier this month, it registered a new subsidiary called Flipkart FarmerMart, in a move to tap the under-penetrated grocery segment in the country.
---