Info Edge bets on SaaS logistics technology startup Shipsy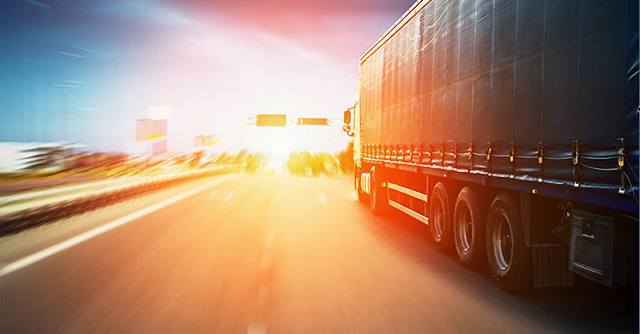 Llama Logisol, a Gurugram-based company that owns and operates logistics platform Shipsy, has raised $0.7 million in a Series A round from Info Edge. The deal marks Naukri owner Info Edge's entry into the domestic technology-enabled logistics sector which has lately drawn significant interest from multiple investors.
"As part of Info Edge India's strategic investments, the investment would help the company to diversify its presence into a new line of business in the tech space," the company said in a statement.
Delhi-based consumer internet company Info Edge holds stakes in several startups such as foodtech unicorn Zomato, insurance aggregator Policybazaar, photography portal Canvera, and lifestyle products firm Happily Unmarried. The company also investments in startups such as B2B ecommerce platform Shopkirana, trade intermediary catalogue Wishbook, and digital healthcare platform Medcords.

Shipsy, founded in 2015 by former Deutsche Bank employees and IIT Delhi alumni Soham Chokshi and Dhruv Agarwal, provides software-as-a-service to logistics firms. It started out with courier services and in the less-than-a-truckload segment. It currently has operations in international freight management, transportation and third party aggregation in addition to courier services.
Choksi and Agarwal were later joined by Himanshu Gupta and Sahil Arora, also alumni from IIT Delhi.
In 2016, the company raised $1million from courier service company DTDC Express via a 20% equity share issue and $0.1 million in a seed round from Udaan Angel Partners and an individual investor.

The company plans to use the funds raised in the latest round to broaden the product offering on its EXIM platform and also to invest in sales and marketing, it said a statement. The recently launched the EXIM platform allows importers and exporters to manage their vendors for price procurement, shipment execution and container tracking by digitising their operations.
It reported revenues at Rs 5.6 crore in financial 2018-19 against Rs 81 lakhs in the previous year.
The logistics sector has seen companies such as Zippon, Delivree King, Pikingo and Chhotu.in shut shop as funding dried up. Major players in the sector who have been able to draw investors recently include Rivigo Services, which raised $65 million from Warburg Pincus and SAIF Partners, Freight Tiger, which raised $8 million from Lightspeed Venture Partners, Mera Labs-owned Locus, which raised $26 million from 17 investors, and Zinka Logistics Solutions' Blackbuck which raised a massive $150 million in a round led by Goldman Sachs.

---