BookMyShow narrows FY19 losses and regains lost ground from rivals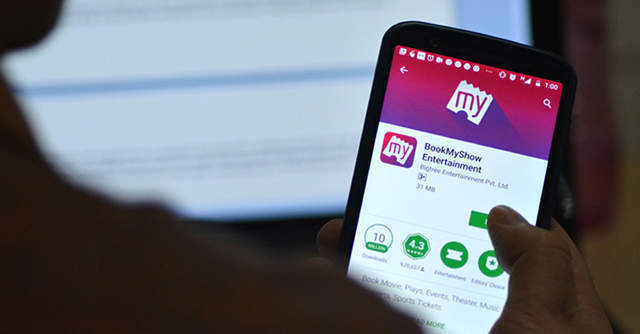 Big Tree Entertainment, the Mumbai-based company that owns online ticketing platform BookMyShow, has narrowed its losses for the financial year ended March 31, 2019, on the back of strong growth in sales during the year. The company seems to have seen some success in pushing back competition from recent rivals, chief among them being Paytm.
The company reported a 52% growth in its consolidated revenues in FY19 to Rs 594 crore and contained its losses at Rs 115 crore against Rs 162 crore a year ago, regulatory filings showed.
Total expenses during the year increased 30% to Rs 733 crore. The company's operational costs, which it categorizes under miscellaneous costs, saw a steep increase to Rs 344 crore from Rs 159 crore a year ago. These costs include artist fees, cost of tickets sold, payment gateway costs and stage venue costs among others.

The much needed improvement in financial metrics comes after a modest 27% increase in its revenues in FY18 leading to widening of losses. Fintech major Paytm's foray into the online ticketing business had likely eaten into a large chunk of BookMyShow's revenues. Earlier, consultancy firm Redseer said that Paytm had become 25% the size of BookMyShow in March 2017.
Big Tree Entertainment had previously reported profits in 2015-16 and 2012-13. It had also reported a topline growth of 85% and 61% in FY16 and FY17 respectively.
Founded in 2007, BookMyShow, has operations in countries such as Indonesia, Dubai, Sri Lanka and Singapore. Started as an online ticketing platform for movies, the platform diversified into the management of live entertainment events including music concerts, live performances, theatre and sports.

BookMyShow is reportedly eyeing unicorn status with a new stake sale which was reported in July this year. The company is in talks to sell a 10-12% stake which will see existing investor SAIF Partners exit completely from the company, while Accel is expected to partially sell its stake.
As on March 31, founders Ashish Hemrajani, Parikshit Dar and Rajesh Balpande each held 10.97% stakes in Big Tree Entertainment. Reliance Industries-owned Network18 owns 45.71% and venture capital firm Accel owns 17.28%.
Last week, Bigtree Entertainment Singapore, a subsidiary which owns BookMyShow SEA, raised an undisclosed sum from Jungle Ventures.

---