Co-working company Huddle, GrowX launch accelerator for EV startups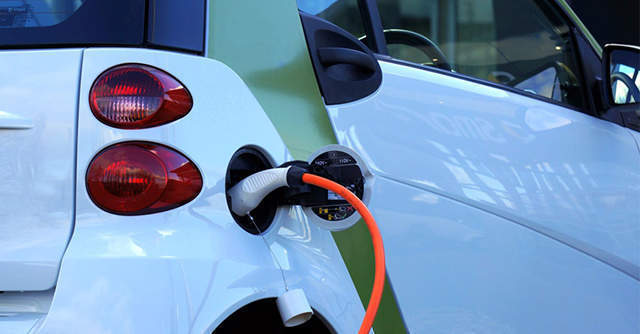 Gurugram-based incubator, accelerator and co-working space provider Huddle and venture capital firm GrowX Ventures have launched India's first accelerator program for startups in the electric vehicles (EV) industry.
EV segments like charging infrastructure, battery swapping, micro-mobility, electric vehicle components, and data analytics solutions are some of the key focus areas in the programme.
RACEnergy and Cell Propulsion beat around 170 other applicants and have now been selected in the first batch of the programme, according to a statement.

Founded by BITS Pilani graduates Arun Shreyas and Gautam M, RACEnergy is building a high-performance retrofit kit for converting existing three-wheeler autos to electric and providing energy infrastructure support through its proprietary battery swapping stations. It has raised funds from GrowX Ventures, Prophetic Ventures, and other angel investors. The startups is based in Hyderabad.
"RACEnergy will enable auto drivers to transition to electric, thereby allowing them to drive more, reduce operating costs and earn more per ride," said Sanil Sachar, partner at Huddle.
Cell Propulsion, founded in 2016 by Nakul Kukar, Supratim Naskar, Paras Kaushal and Sridhar Ramasubban, is an electric mobility company developing advanced technologies to accelerate the global transition to connected electric vehicles. The Bengaluru-headquartered company aims to provide an indigenous solution by providing durable, affordable and customized products in India.

The selected startups under the program will be offered access to a mentor from Huddle, seed investment led by GrowX ventures and business development and relevant pilot opportunities from companies like Exide, TATA, and Swiggy, who are partners at Huddle - GrowX EV accelerator.
"There is no universal playbook for electric vehicles and solutions that have worked well in developed countries cannot be copy-pasted to India. Both RACEnergy and Cell Propulsion have an in-depth understanding of the Indian ecosystem and we are proud to be partners in their respective visions," said Ishaan Khosla, partner at Huddle.
Huddle has also incubated companies like health superfood startup Ketofy, blockchain company 1Ramp and data over sound technology company Trillbit, among others.

Delhi-based GrowX Ventures is a deep technology fund, focused on seed investments. Its portfolio includes companies like Locus, Meddo, Progcap and Advantage Club, among others.
In May, Huddle and GrowX had joined hands to set up an acceleration program for the electric vehicle's sector.
Also, read- Shreyas Shibulal is ready to play the EV game in India with Micelio
India accelerating EV adoption

EVs are slowly getting mainstream in India, with several automotive giants such as Tata Motors and Hyundai, investing in this segment.
The EV ecosystem market in the country is expected to cross $216 billion over the next 10 years, a recent report from BIS Research said. The study looked at EV, battery and charger segments within the ecosystem.
The budget for 2019-20 announced a few initiatives that came as a shot in the arm for the sector.

---