Saama Capital, DSG Consumer lead Series B in The Moms Co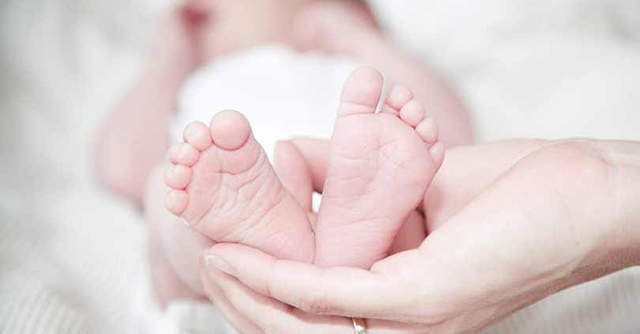 The Moms Co, an omnichannel baby care products brand owned by Delhi based Amishi Consumer Technologies, has raised $5 million in a Series B round led by returning investors DSG Consumer Partners and Saama Capital.
The latest round takes the total capital raised by the company to more than $6 million.
It had earlier raised $1 million in a Series A round co-led by venture capital firms DSG Consumer and Saama Capital in September 2017. Prior to that, in March 2017, the firm had raised an undisclosed sum in a seed round from Shripad Nadkarni, co-founder of food startup Fingerlix and beverages firm PaperBoat, Nestle executive Nandu Nandkishore and senior partners from McKinsey & Co.

According to a statement issued by the company, the Series B capital will be used to grow the brand to Rs 100 crore revenues in next 12-18 months. It will expand its range of solutions, beef up technology and grow its offline presence.
"With the love of moms and our strong supply and channel partners, we are committed to making The Moms Co the largest natural and certified toxin-free solution provider for moms and babies from India," founder and CEO Malika Sadani said. A former banker, Sadani founded the company in 2017.
The startup offers natural products for pre and post-natal care. It has diversified its offerings across categories such as face care, hair care, and others, with over 25 stock keeping units. The brand has a physical presence in five cities across India, including a retail presence inside 15 maternity hospitals in the country. It claims to serve more than five lakh customers across 10,000 pincodes. The products are formulated and tested to make sure they meet every international safety standard there is across the US, Canada, Europe, Japan and Australia.

According to the statement, the company continues to grow at a steady pace of 15-20% month-on-month.
"We strongly believe that The Moms Co. is going to continue building this category with additional innovative products in the future, all created with the huge global standards," said Ash Lilani, managing partner at Bengaluru-based Saama Capital.
The baby and mother care products segment has seen both online and offline startups enter the fray over the years. The largest in the segment is Pune-based FirstCry, raised $149.36 million as part of the first tranche of a new funding round from Japanese tech conglomerate SoftBank in January this year. While FirstCry started as an online platform, it now follows an omnichannel strategy. Last month, the company entered into the pre-primary education segment by acquiring Oi Playschool.

---